Renovated old townhouse in Algaida
€ 1.150.000
Ref. MF2558
Unique village townhouse with 4 bedrooms
This remarkable townhouse is located in the village of Algaida, a beautiful traditional rural village about a 20- minute drive from Palma. This picturesque village not only offers breathtaking mountain views, iconic sights of windmills and historic landmarks, but also has quaint shops and delicious restaurants.
The house has undergone a complete renovation carefully maintaining the details of the original house from 1890. It features a tasteful selection of antique wooden doors, majestic high ceilings adorned with authentic wooden beams, and even the preservation of the original stone oven. Spanning an expansive 292m2, the living space is thoughtfully spread across two floors. On the ground level, close to the main entrance, there is a guest bedroom, a full bathroom and a laundry room. On the same floor there are two living room areas, one with a cozy fireplace and the other with the old stone oven and an adjacent spacious kitchen. From the living room and kitchen the elegant glass doors lead out to the peaceful patio and garden area with plenty of space for dining with friends and sunbathing. Ascend to the upper floor to discover a third living area and three bedrooms with charming slanted ceilings and another full bathroom. This townhouse effortlessly combines historic charm with modern comfort.
Additional information: Preserved historic features, fireplace, heating (radiators), double-glazed windows.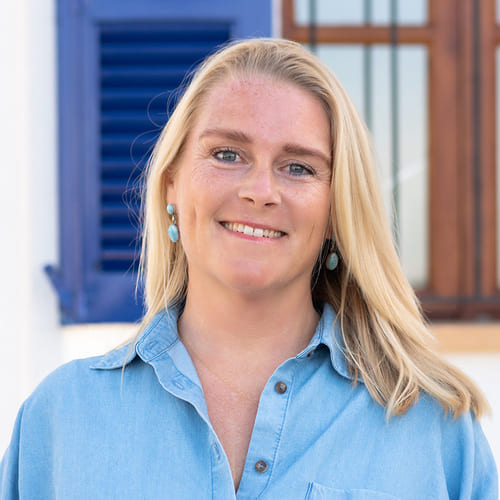 Calle Aníbal 23D bajos - Santa Catalina - 07013 Palma - Tel: +34 971 22 08 68 - info@mallorcafastigheter.com