Santa Ponsa, or Santa Ponça as the Mallorcans say, is located in the southwestern part of Mallorca. According to those who live here, the town has the best weather on the island. Although the town is best known as a resort for a traditional beach vacation, Santa Ponsa offers more than that. In addition to the family hotels, the large centrally located beach, bars and restaurants for tourists, there is much more to discover.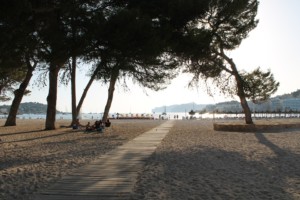 On the cliffs, with a fantastic view over the sea, are some of the best luxury properties on the island. Nova Santa Ponsa offers a total of 3 golf courses, Santa Ponsa I, II and III. The golf course Golf Santa Ponsa 1 is one of Europe's longest courses with its 590 meters and has hosted the European Tour 6 times and where players such as Ballesteros, Langer and Olazában have played. The ATP Mallorca Championchips in tennis are played every year at the end of June at the Santa Ponsa's Country Club. Tennis Club Santa Ponsa is located just 100 meters from the beach and offers rental of clay courts, courses and private lessons.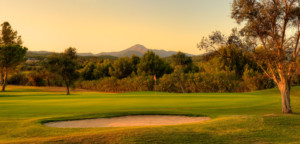 If you are looking for peace and quiet and beautiful views, we recommend a visit to the Malgrats Islands. The Malgrats Islands are located just outside the Bay of Santa Ponsa. Since 2004 they are a protected marine reserve with a rich wildlife. The area is popular amongst divers, paddle surfers and snorkelers. There are also several smaller coves nearby such as Caló dén Pellicer, a sandy beach surrounded by trees that provide shade on hot days. Cala Fornells is a cove with sections of rocks mixed with sandy beach. The water is crystal clear and popular among both sun bathers and snorkelers.
Latest properties for sale in Santa Ponsa
The port of Santa Ponsa has been built to blend in perfectly with the surroundings and has space for about 500 boats between 7 to 20 meters. The nearby exclusive marina Port Adriano, designed by Philippe Starck, hosts impressive super yachts. In addition, there is a large selection of restaurants, bars and in the summer world-class concerts are offered.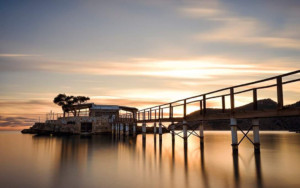 In the small Santa Ponsa marina you will find the restaurant 7 Fuegos. It is an excellent choice for a dinner overlooking the smaller harbour. Beewi Beach is located directly on the beach and is open from morning to evening and here you can enjoy a beautiful sunset, tapas and good cocktails. Camp de Mar is located about 6 kilometers from Santa Ponsa. It is a beach resort with a clean fine sandy beach surrounded by exclusive hotels. A simple wooden bridge takes you to the charming restaurant Illeta, located on the cliffs with stunning views of the beach and sea. Their specialty is paella but they also offer fresh fish and traditional Spanish dishes.

Johanna Andersson
Team assistant @ Mallorcaresidencia