For us Swedes, the tradition of semla is something like the light in the dark after a long winter. Sure, it's still winter but one knows we're heading for brighter times. Semlan is a pastry that almost all Swedes have a relationship with and 44 million semla are eaten every year.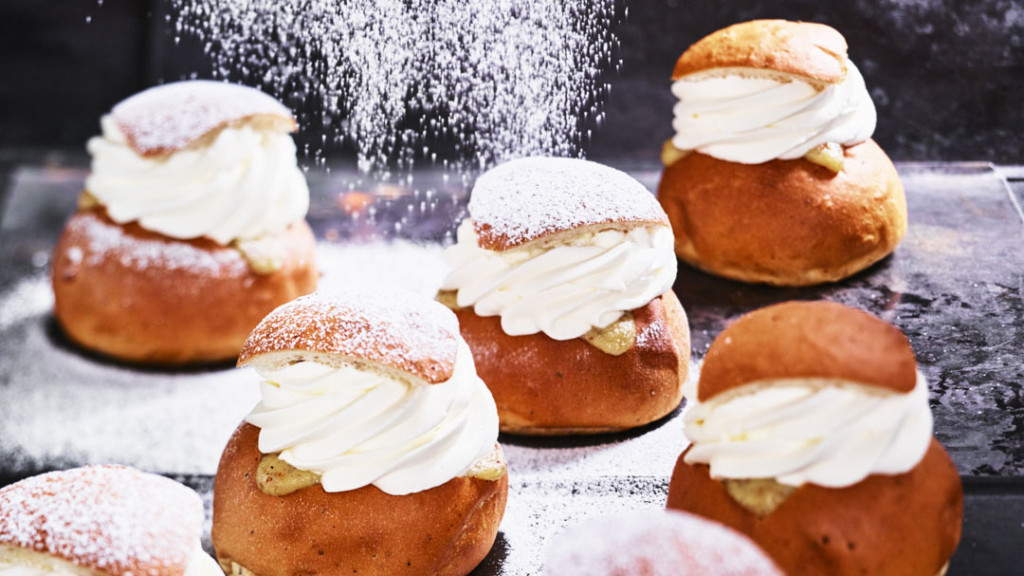 The semla is a bun with a small lid made of wheat flour, milk, butter, sugar, yeast and cardamom. The bun or semla is then filled with almond paste on the cut surface of the base and a ring of whipped cream around the almond mass, the lid is put on and the bun is powdered with icing sugar. 
The custom of eating semla dates back to the time when Sweden was a Catholic country and when people fasted before Easter. Before the fasting started, during the 40 days of Lent people celebrated, ate and drank in preparation for the fast. Fat Tuesday is the last day before Lent and falls this year on the 16th of February. During the fast, one would avoid eating meat (carne hence carnival) or revel in other ways so therefore Fat Tuesday was the day of celebration, party and exactly what the day suggests getting fat. In other parts of the world, carnival is celebrated during this time while we Swedes enjoy this delicious pastry.
This celebration of Fat Tuesday is still going on in large parts of the world as Mardi Gras in New Orleans / USA, in Rio de Janeiro the famous carnival is celebrated, as well as in Germany and also here in Mallorca.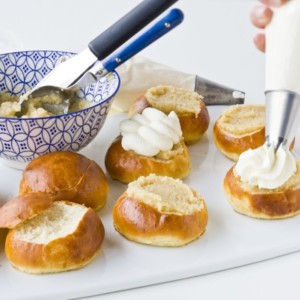 If you now feel like trying our version of a carnival the semla, we are happy to tell you that they are available to be purchased here in Mallorca at the Swedish bakery Fika Farina in central Palma. If you are near Santa Catalina, you will find them at the small nice bakery Pan Comido and at the Swedish bakery Palma Bread as well. 
If you want to buy other Swedish products here on the island, Swedish Shop Palma has a large selection of products. In Santa Catalina you will find Swedish goodies at Swedish Stuff. llletas also has the Excellent Swedish Supplies store.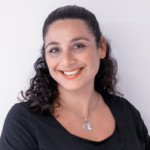 Massar Midgley Mahdi, Team Assistant @ Mallorcaresidencia