If you want to spend a whole day on the beach, we recommend some of our favorite beach bars or as they are called here in Spain "chiringuitos" and Mallorca has a wide range of them. In our blog you can find some of our favorite chiringuitos. Relax right on the beach, where you can easily spend the entire day. Here are some of our tips, you can have a refreshing drink, snack, a chilled beachfront lunch or dine while the sun slowly sets on the Mediterranean.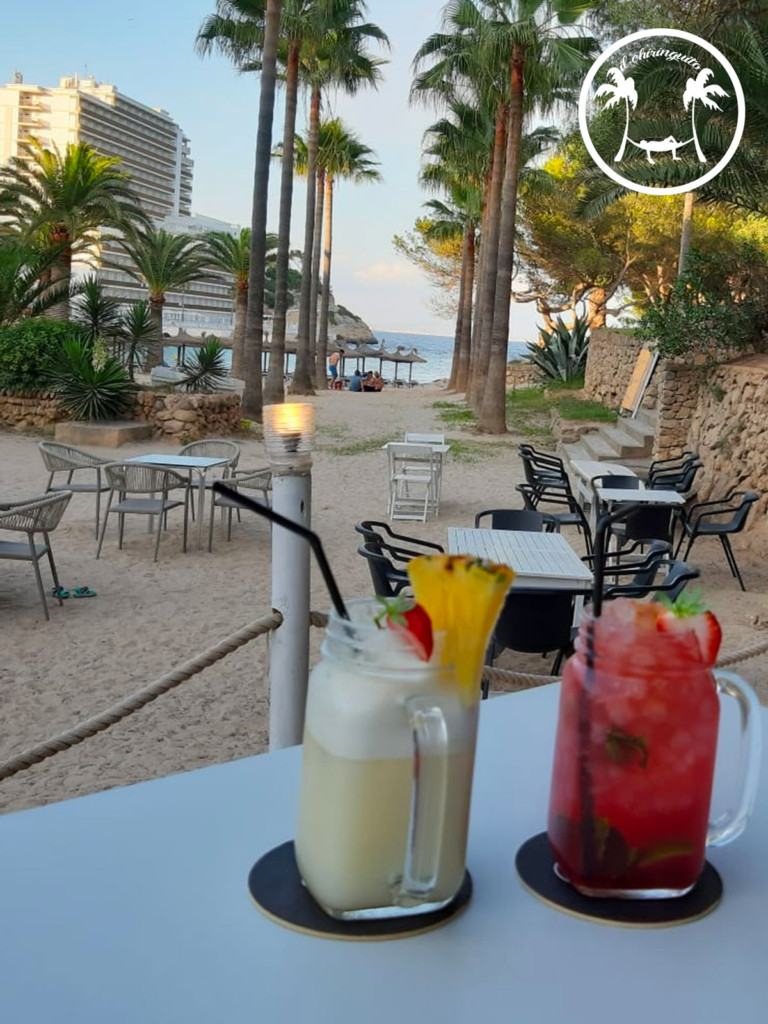 Il Chiringuito
Cala Viñas
You can find this hidden gem on the soft golden sandy beach of Cala Viñas. Here you can enjoy the sun, the sea, excellent quality food, delicious cocktails and very accommodating and friendly staff. A great way to spend a full day. It's also child friendly due to its great location, steps from the beach and in front of a playground area.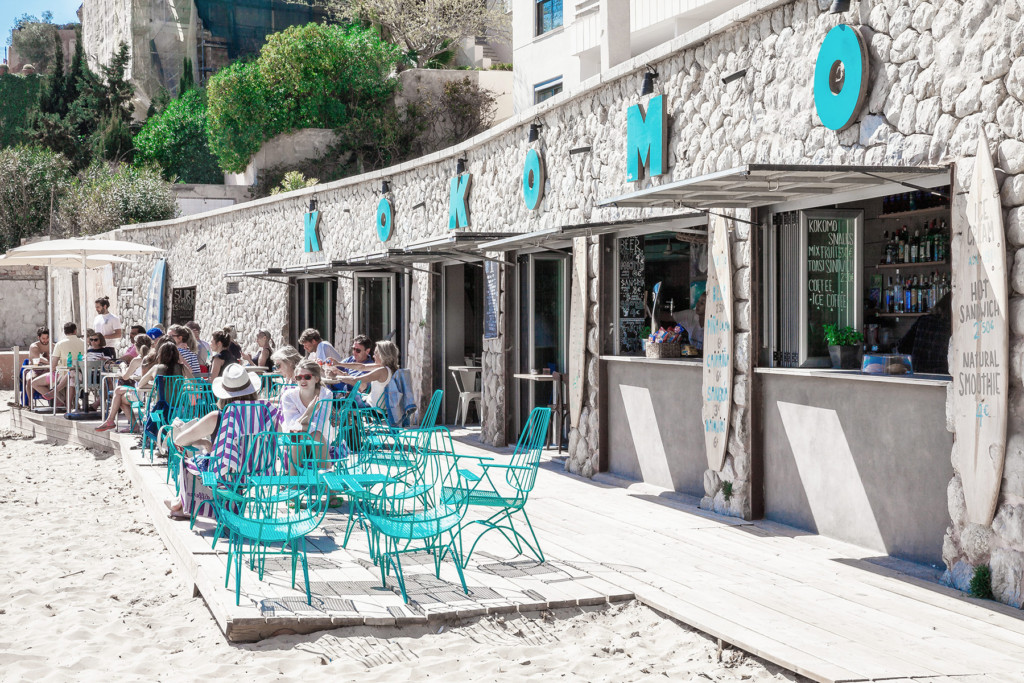 Kokomo Surf Café
Cala Major
Kokomo Surf Café is located on Cala Major beach. It has a Californian vibe and is inspired by the "the beach boys" hit. It's a nice place where you can enjoy a sangria or a cocktail, light lunch or a lush dinner under the stars. Kokomo also offers different water sports, and has a team of instructors that can guide and help you to discover paddle surfing, kayaking or surfing.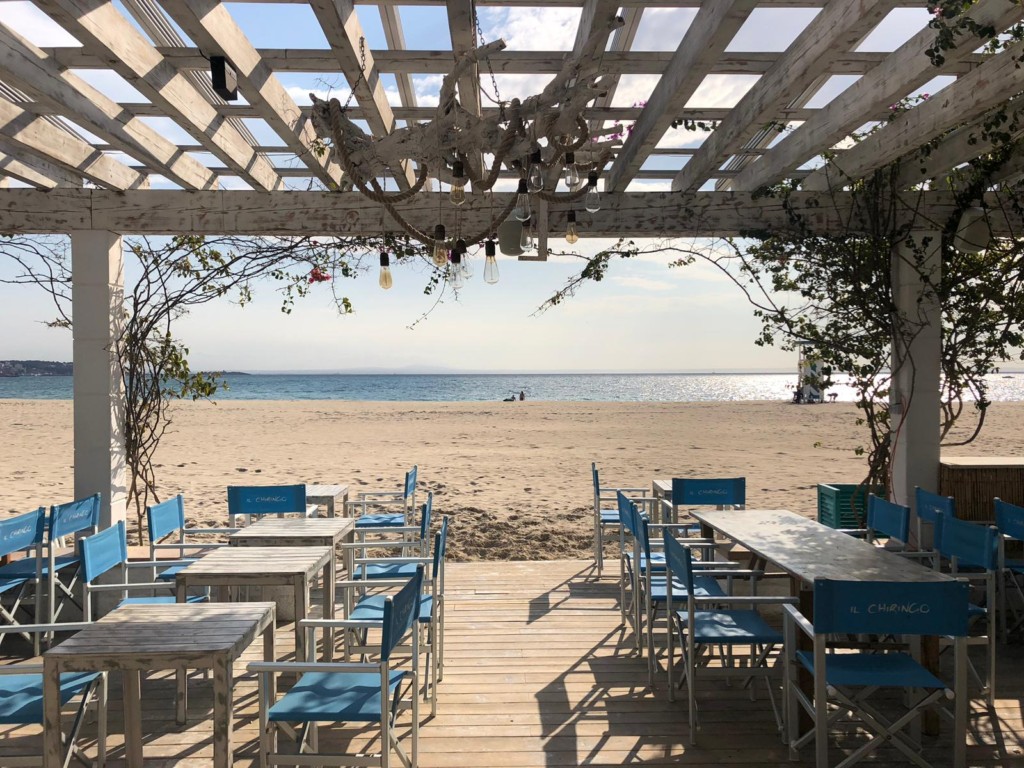 Il Chiringo
Palma Nova
You can find Il Chiringo in Palmanova. It is situated right on the beach. It's cool, chilled-out atmosphere offers very good food and excellent service. This place gets crowded especially during weekend nights and in summer. Il Chiringo is really a must when you visit the Palma Nova area.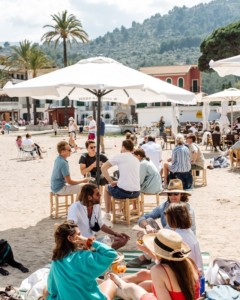 Patiki Beach
Sóller
This is not your average chiringuito, Patiki encourages us to see them as an extension of our homes, a beach house for us all. You can spend your day on the deck, on the beach, swimming in the Mediterranean, eating, drinking or just be still, the options are plenty. Farm to table right on the beach. Flavorful colorful delicious fresh food that is a celebration of the raw ingredients supplied by neighboring growers. The menu rolls with the seasons, changing every day as they use what they have and create with what is delivered to them.
Roxy's Beach Bar
Puerto Portals
Roxy's Beach Bar is the place to go if want to enjoy a lovely glass of cava or a fresh "sangría", whilst watching the beautiful marina in Puerto Portals. This is a very popular beach bar frequently visited by both locals and tourists, a perfect way to spend an afternoon!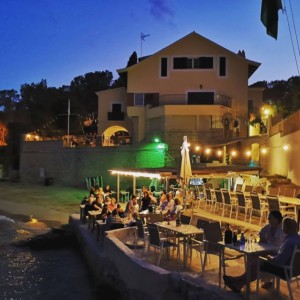 Restaurante Bugambilia
Cas Catala

Enjoy a delicious fresh, homemade paella next to the golden sand beach and turquoise waters, Mediterranean life at its best! Restaurant Bugambilia might be more of a restaurant then a chiringito but nevertheless it should be mentioned. Fantastic location, one just couldn't be closer to the sea! Enjoy a snack, a refreshing drink or a meal in the shade while socking in this picturesque beauty, overlooking the sea and beach, it gives such a relaxed feeling. The food is excellent as is the service!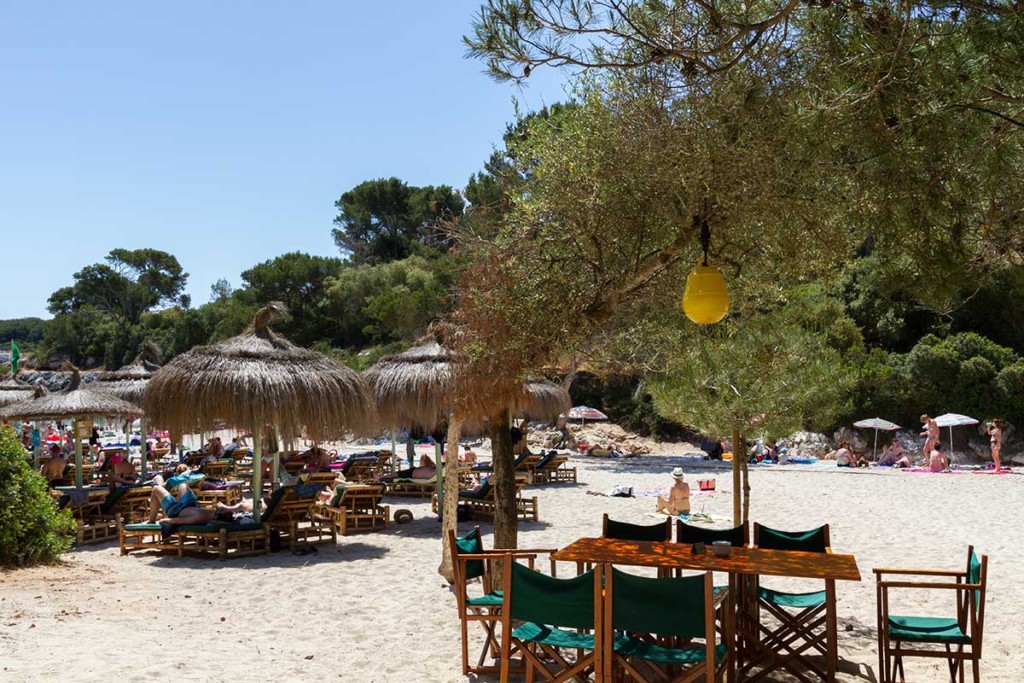 Cala Sa Nau
Cala Sa Nau
Cala Sa Nau is the name of the beach bar located right on the soft sand of the small bay with the very same name, between Porto Colom and Cala d'Or.  On the menu, you have everything from meat dishes, fresh fish, snacks, natural juices or cocktails.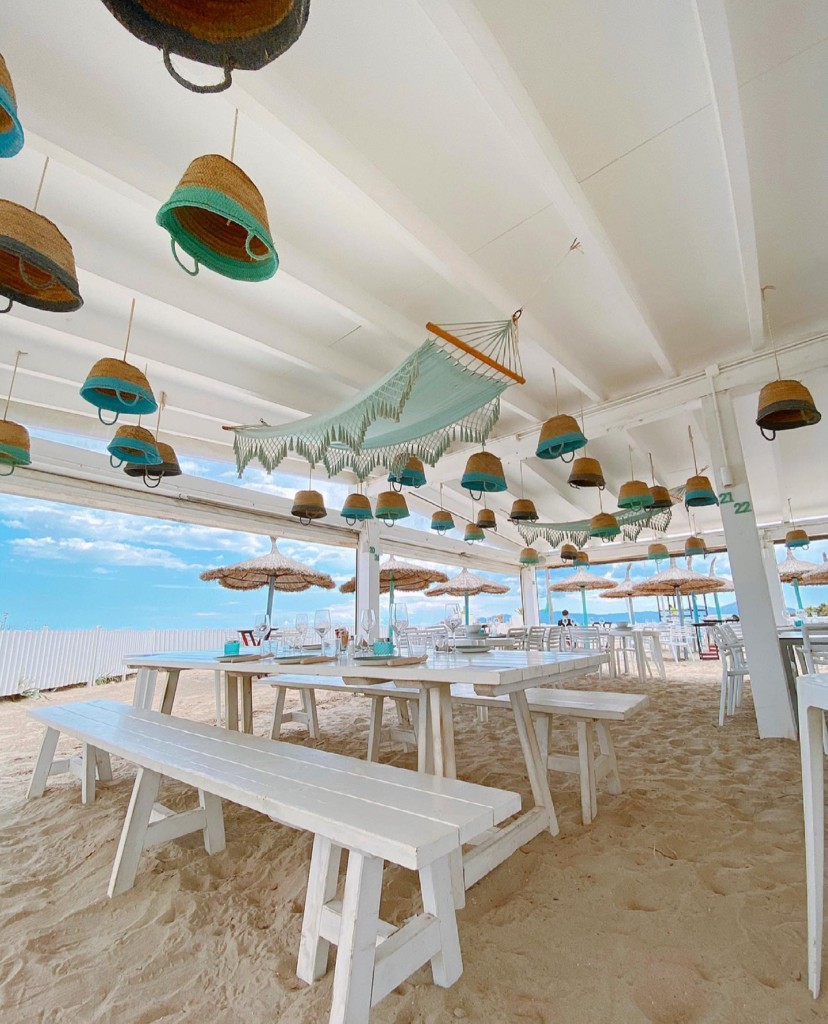 Can Gavella
Playa de Muro
We find Can Gavella right on the beautiful Muro Beach. It has earned an excellent reputation because of the delicious paella and it doesn't get more Spanish than having a paella on the beach!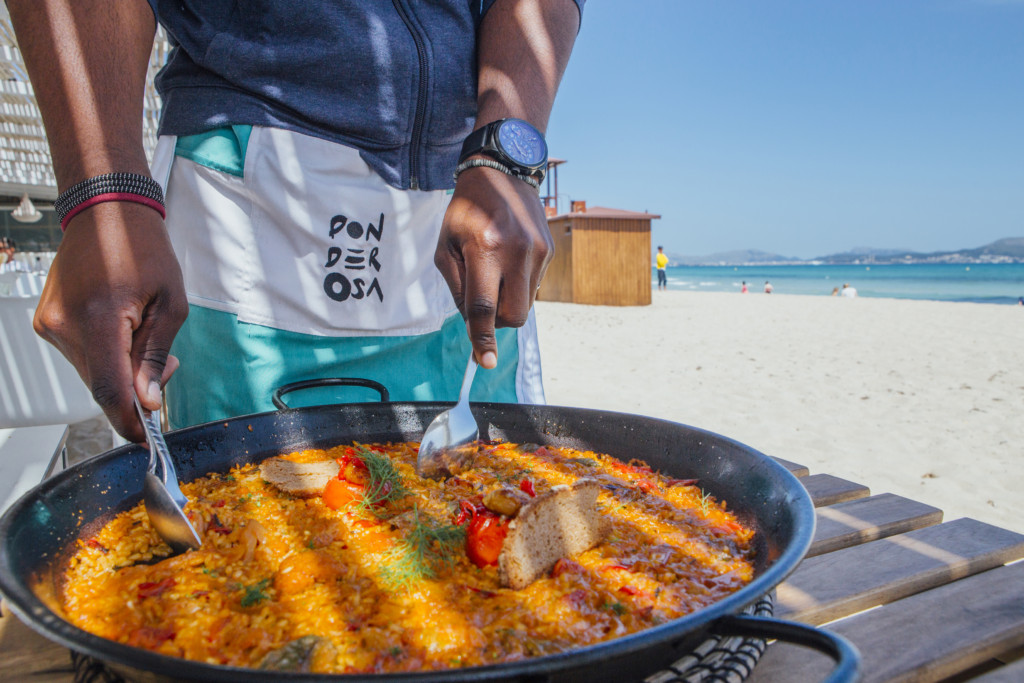 Ponderosa Beach
Playa de Muro
Ponderosa Beach is the best beach restaurant in the north of Mallorca. It boasts a winning combination of delicious on-gourmet-trend food and cocktails with happy, chilled atmosphere and a vibrant crowd. It is the perfect place to celebrate a special occasion. Enjoy a dip in the sea or a long sunbath on the Muro beach before indulging in Mediterranean-Asian fusion cuisine. Who can say no to having lunch while having their feet in the golden, soft cool sand that is Playa de Muro?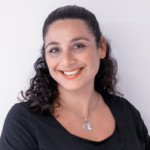 Massar Midgley Mahdi
Team Assistant @ Mallorcaresidencia