Anyone who's ever watched an hour of renovation realities on TV, or renovated a property before, knows that miracles are possible with a little elbow grease and a checkbook. For many, fixer-uppers are the best option in Mallorca´s escalating real estate market. Here, we've highlighted four properties in need of some major TLC that could be true gems:
Studio with spectacular views in Cala Major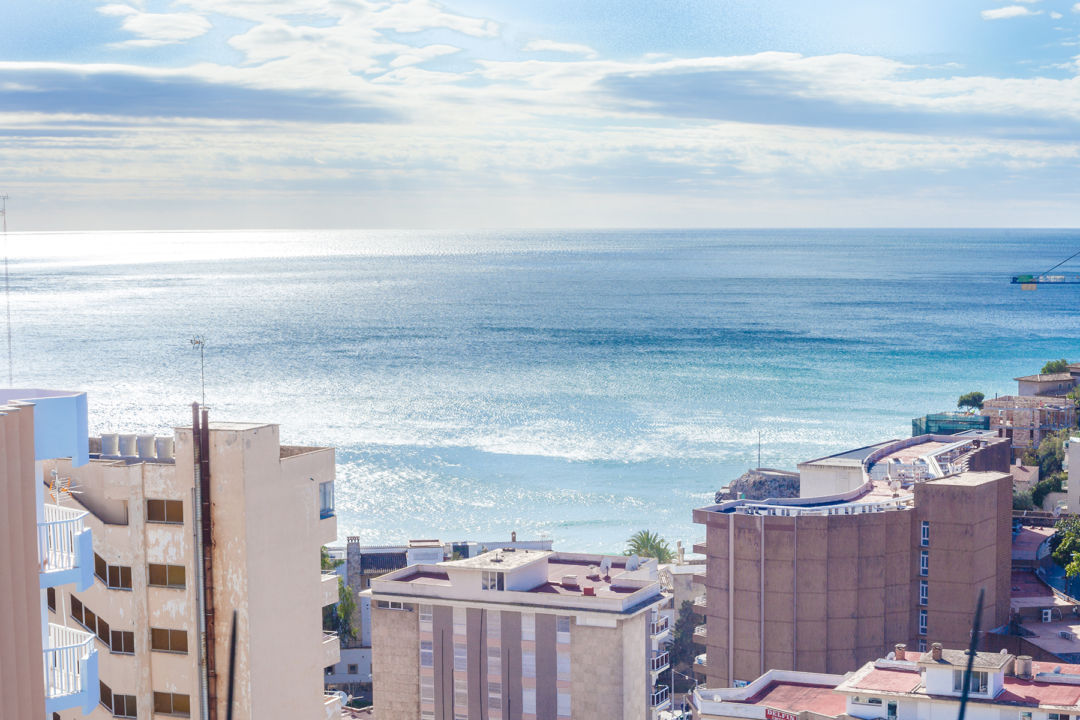 Asking: 79.000 Euro Ref.: MF1531 
What we love: Aside from the price, we love the fabulous view you have from the apartment. The terrace is large enough to be able to sit outside and enjoy the sun. The beach is very close and there is a 24 hour concierge, which is always handy to have. 
What I would do about it: We would definitely renovate the bathroom, put in a new kitchen, floor and paint. Some nice plants on the terrace can give it a final touch. With this, the apartment can be an excellent step-in property or a rental property that can go for about 500 Euro/month.
Large apartment on a quiet street of Son Armadans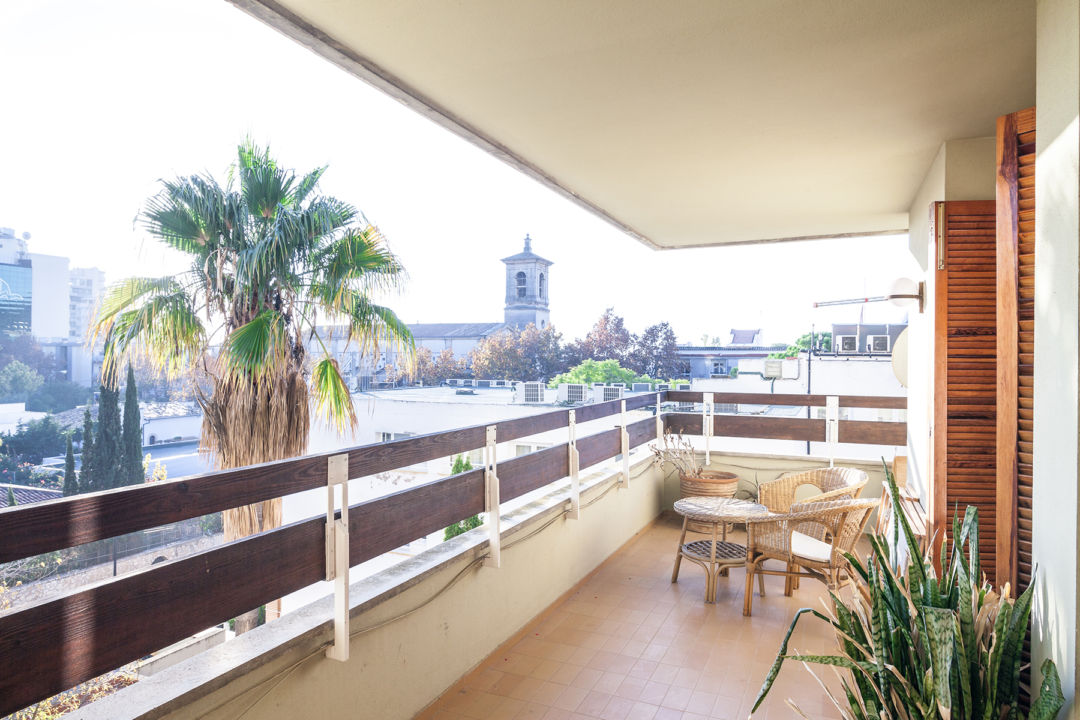 Asking: 500.000 Euro Ref.: PL001
What we love: Spacious and bright rooms. Oversized living room on two levels with access to two large terraces. Lovely vintage floors and views to the gardens and the Church of Son Armadans.
What we´d do: The kitchen and the bathrooms need a complete makeover. We would keep the original flooring. We would throw some walls: between the kitchen and the living room and between the two smaller bedrooms.

Beautiful townhouse with terrace in Santa Catalina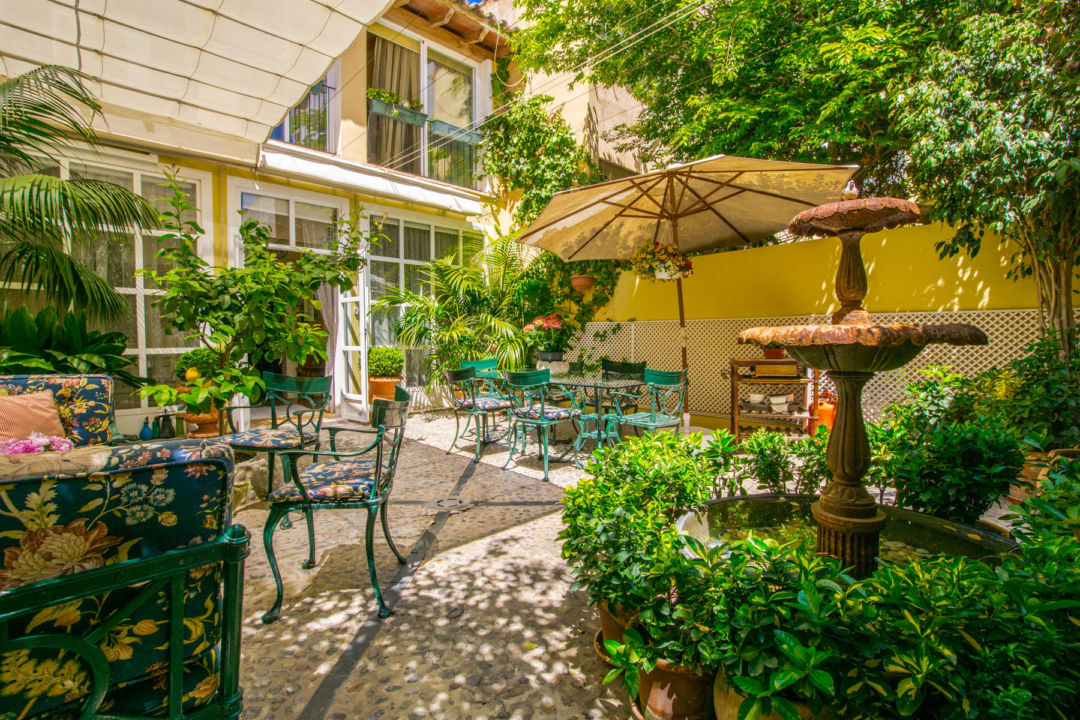 Asking: 895.000 Euro Ref.: MF1378
What we love: Hip Santa Catalina location, traditional two floor townhouse, wooden beams, private patio with possibility of additional roof terrace.
What we´d do: The possibilities here are endless. We would add a garage, redo the bathrooms, move the kitchen to the patio side and add a roof terrace to gain sun all day long.

Authentic townhouse to renovate in Son Armadans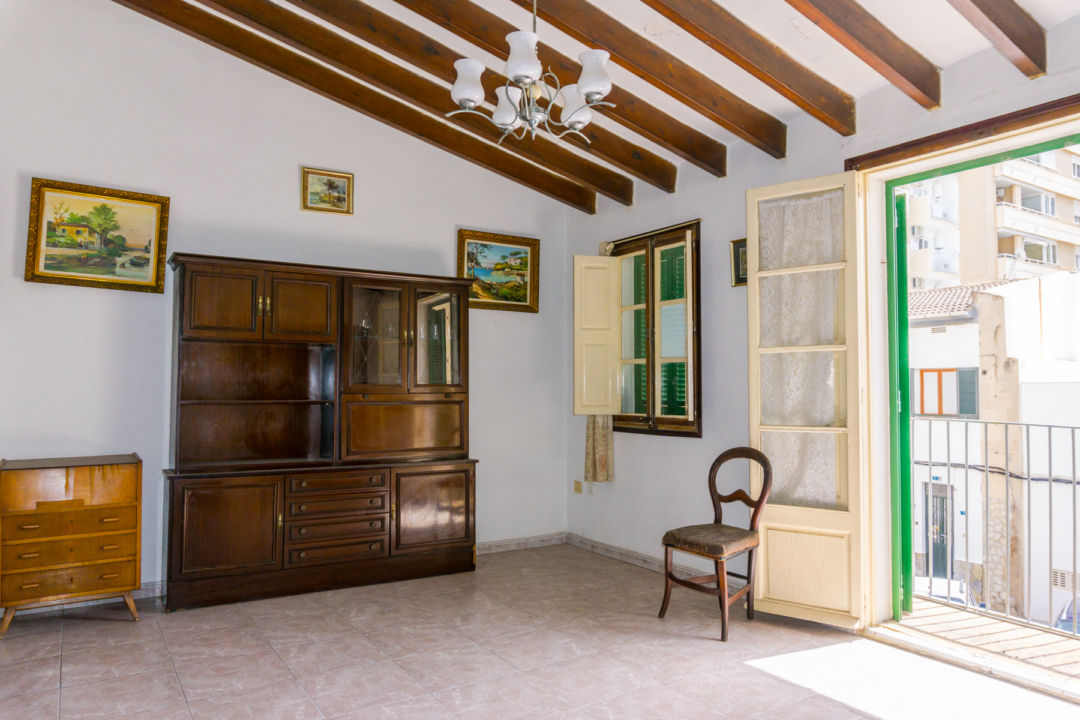 Asking: 370.000 Euro Ref.: MF1408
What we love: Great location close to the new Palma Sport & Tennis Club. Wooden beams, fireplace. It can be turned into two apartments or left as a single family home..
What we´d do: The house needs a full update so you need to go in with quite an open budget. Renovating but keeping the original traditional features would add big style and increase the future resale value significantly.