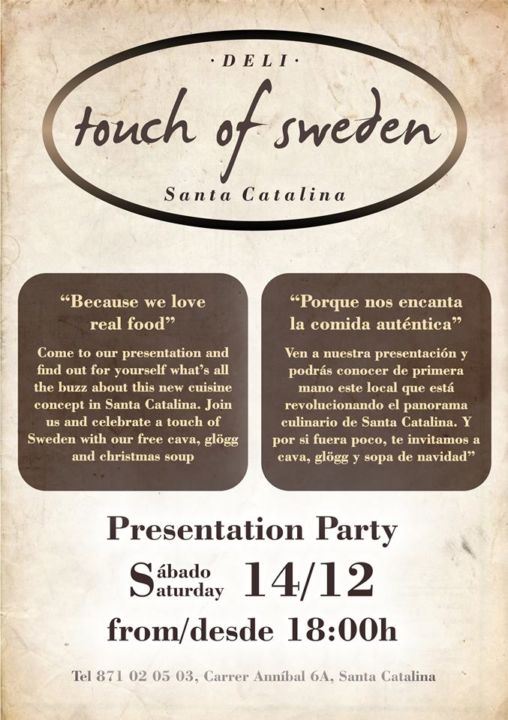 Touch of Sweden, a new deli in Swedish honor.
Here you will be able to order take away or eat direct in the restaurant, home cooked food with the best ingredients. Behind the helm is Frederick Forest with long restaurant experience with among others the prestigious Lisa Elmqvist and Central Flinders in Stockholm.
This Saturday is the grand opening of Touch of Sweden and it will be catering of Cava, Swedish "glögg" hot wine and Christmas soup.
Read more about Touch of Sweden here and don't forget to follow our own news by clicking here
See you,
Cheerful greetings from Mallorca property