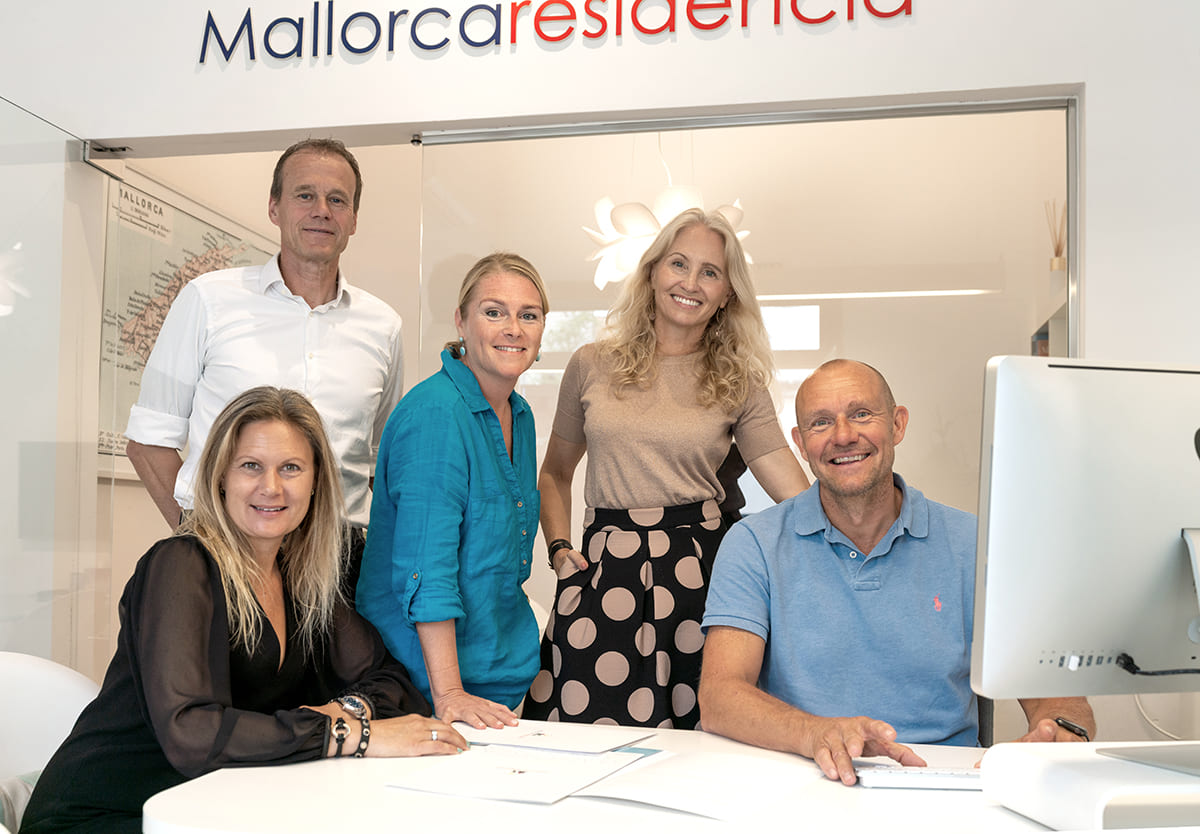 Why Mallorcaresidencia is the best real estate agency in Mallorca
Mallorcaresidencia was founded in the summer of 2005 by Vivian Gruenblatt, a local Mallorcan who for many years split her time between Mallorca and Stockholm. Vivian established Mallorcaresidencia because she discovered that Mallorca lacked an international real estate agency specializing in exclusive properties that would appeal to the Scandinavian buyer. Today Mallorcaresidencia does more sales to Swedish buyers than any other agency on the island.
Our office is located in Santa Catalina and we offer expert local knowledge of high-value real estate in Mallorca. Our international team speaks over eight languages and caters both to Scandinavian and international buyers. Above all, we're a family of caring professionals who really 'look after' our clients.
Real estate transactions are based on trust and long term relationship; therefore we believe that our best reference is our long list of satisfied customers. Why don't you stop by for a coffee at our office on Calle Aníbal 23D, in Santa Catalina, Palma and we tell you more about us and services.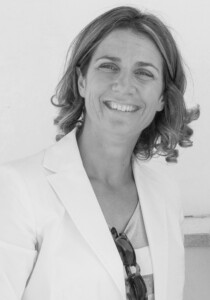 Vivian Grunblatt
Founder & partner
Vivian is the local Mallorcan member of the team. Vivian has studied Political Science at Cornell University in the USA. She has worked in the real estate business for the last 15 years. Before Mallorcaresidencia, she was the founder and CEO of a property management company, "Ready House".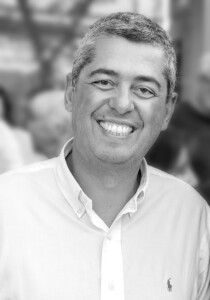 Ahmet Senoglu
Partner
Ahmet has an MBA and M.Eng. from Cornell University in the USA. He has long finance and consulting experience from the USA and Sweden. After working as a consultant at McKinsey & Co. in Stockholm, he managed a medium size technology company as the CEO.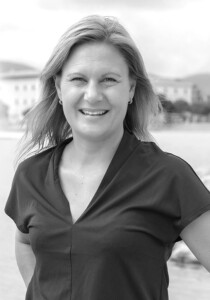 Charlotte Magnusson
Sales agent
Charlotte is Swedish. After living in Norway for a few years she moved to Mallorca in 2003. Charlotte has owned a cocktail bar in Palma for six years. She has also worked at the Swedish School and as a tennis instructor. Charlotte has a Bachelors Degree in Business Administration.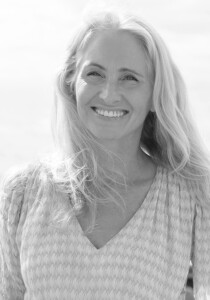 Josephine Cederqvist
Sales agent
Josephine moved to Mallorca in 2003. Since then she has spent a year in Barcelona and three years back in Sweden. Josephine has a master's degree in corporate law and has previously worked with contract negotiations. During her time in Mallorca she has run a clothing store and had four children.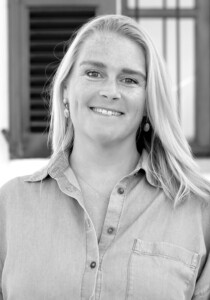 Frida Garby
Sales agent
Frida is Swedish but moved around in Europe during her childhood. After having completed her Master of Science in International Business in Gothenburg, Frida moved to Mallorca in the year 2000. She has worked in marketing in the hotel business as well as in retail marketing for Mallorcan international companies.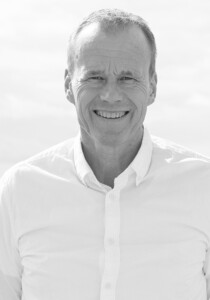 Jan Hedengård
Sales Agent
Jan has been living in Mallorca since the year 2000. During this time he has been working for a well known Mallorcan developer and for a real estate agency in Port Andratx. Thanks to this, he has a good knowledge of the real estate market in Mallorca and is since the beginning of 2013 a member of our team.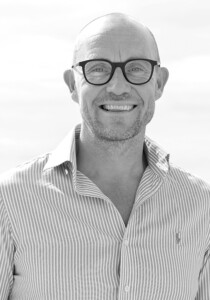 Magnus Nystedt
Sales Agent
Magnus moved to Mallorca with his family for the quality of life and the ideal climate. His two sons study in an international school in Palma. Magnus has more than 20 years' experience in sales, most from the banking and finance sector. Prior to Magnus moving to Mallorca, he worked as an office manager at the SEB office in the Old Town of Stockholm.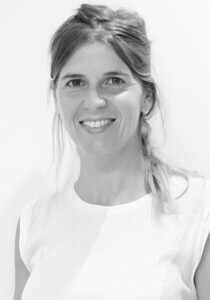 Ana Fiol
Photographer & Graphic designer
Ana is from Mallorca. After finishing her degree in tourism she travelled through Europe and lived for several years in Ireland and Germany. Once back in Mallorca she specialized in Graphic Design and Photography. She started her own advertising business gaining experience in this sector.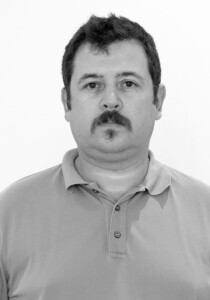 Sedat Senoglu
Digital Product & IT Manager
Sedat worked in the NGOs (Non-Governmental Organizations) and popular history magazines in Turkey, for the first decade of the 2000s. Later on, he moved to Sweden and lived there for 7 years. He was the co-founder of a Food Truck Finder App which was started in Stockholm and extended to all of Scandinavia.
We help you throughout the process, before, during and after the purchase
We are one of the few real estate agencies in Mallorca that covers all the properties and estates on the entire island. Our ultimate goal is to find the right property that suits our clients' expectations and needs. Our Managing Partner and Founder Vivian Gruenblatt, is a local from Mallorca with a tremendous network. She can give you an insider view of Mallorca and its real estate market.
Fill in your details and we will help you find your dream home
Customer satisfaction is the most important part of our real estate business.
We do a large amount of real estate business with referrals from past clients, and we have included some customer references from our home buyers and sellers.
"After spending various summers renting properties in Mallorca, we decided to invest in our own holiday home on the island. We knew already after the initial contact with Ahmet and Vivian that Mallorcaresidencia was going to be "our" real estate agency. Their professionalism and broad knowledge about Mallorca and the whole investment process made our choice easy. All our questions, both legal and practical ones, were answered swiftly and correctly. The fact that they – during the long period of time it took for us to find something with the help of Patrik – continuously and enthusiastically provided us with new properties, makes it easy for us to recommend Mallorcaresidencia to friends and acquaintances. We will also gladly return to them for whatever possible future plans that may occur. The fact that Mallorcaresidencia provides a full service for our property, everything from help with renovation to watering plants, is also something we greatly appreciate. In addition to the purchase of our apartment, we have received help with arranging practical details such as bank accounts, direct debits for gas and water, construction work and renovation and everything has worked out perfectly even though we have been in Sweden. So if you plan on looking for a property in Mallorca, Mallorcaresidencia is our primary recommendation."
Ann & Lennart Wennerström
"We have been travelling to the beautiful Palma a few times a year for a while now. The thought had occurred to maybe buy or rent something of our own and before visiting the island in April of 2016, we contacted Mallorcaresidencia. We decided to look at an apartment outside of Palma. Since that one didn't suit us, our real estate agent Patrik Flyving recommended another, recently listed apartment in Santa Catalina, Palma. Even though we had said before that we wanted something "ready", he understood that this apartment in need of renovation would be perfect for us. We decided to make an offer and the same evening we agreed with the seller. After that and with the help from Patrik, we could arrange the purchase from Sweden and then travel down this summer to finish the deal. Very good service with everything from the contact with lawyers and arranging an architect for the renovation."
Anders Teljebäck & Anny Bustos Teljebäck
"I bought my apartment in Palma about a year ago, with Patrik Flyving from Mallorcaresidencia as my real estate agent. It was the easiest and quickest deal I have ever made! Everything was so well planned from their side after our mail conversation, the viewing and the meeting with the lawyer at the nice office of Mallorcaresidencia. It all went very smoothly. I got a lot of help from Patrik with banking business regarding the purchase. Finishing the deal went really fast, the lawyers recommended by Mallorcaresidencia were excellent. I'm more than happy with my apartment! Everything works perfectly and Mallorcaresidencia have helped me with any small detail I have wanted to change. I can warmly recommend Mallorcaresidencia to anyone looking for a property in Mallorca, you will be more than well taken care of!"
Sophie
"After many nice holiday trips to Palma, we decided to buy an apartment there. We booked several viewing during one weekend. After a few intensive days we took a liking to a property that Magnus Nystedt at Mallorcaresidencia showed us. We had many questions that he calmly and patiently took time to answer. It felt safe and secure to be able to make an offer with the help of Mallorcaresidencia and their cooperation partners such as Swedish speaking lawyers and bankers. The whole deal went very smoothly, even though we were in Sweden. We are happy to say that we still feel that we can ask the staff at Mallorcaresidencia any questions that might pop up. Furthermore, we have the help from Emma Vivan Jonasson who is continuously assisting us. Thanks to everyone for helping us brighten our lives!"
Rita & Tomas Tarrodi
"We have been talking about buying a home abroad, maybe in Mallorca, for many years. This summer when we went down to Mallorca on holiday, we contacted Mallorcaresidencia since they had a few properties we were interested in. Josephine Cederqvist was the agent that contacted us and we made an appointment for her to come pick us up and then drive around looking at properties. We had some ideas and requirements regarding what we were looking for and based on them Josephine came up with new suggestions that she thought would suit us. All the properties we saw were completely in line with our style, but of course there was one that was spot on! That same evening, we told Josephine that we wanted to buy one of the properties. She immediately started the process. We were quite nervous about how it would all work out, we don't speak the language and had no clue how it works to buy a property in Spain. But between Josephine's calm character, her availability every time we contacted her and the incredible organization at Mallorcaresidencia, it all went very easy! Josephine, who was always as happy and kind whenever we contacted her, even on the weekends, handled all contact and arranged all the appointments with everyone from the seller, the bank, the inspection to the lawyer. She went with us to every appointment, where she translated so that everyone understood. The deal is closed, but the contact with Mallorcaresidencia is not over, since they're helping us with renovation and so on. We warmly recommend Josephine Cederqvist, Mallorcaresidencia and their cooperation partners, they run a very professional organization where they really think of every step, making us as clients feel safe and secure all the way through our property purchase in Mallorca."
Mia & Conny Plato
"In the spring of 2015 we visited the island to look at apartments in Palma. We wanted something in the city, where there is activity all year round. Pretty soon we felt that Mallorcaresidencia and Charlotte were the right choice for us. During our second visit in July, we decided to invest in a renovation project in Santa Catalina. Naturally, this was a risk since the property needed a total makeover and we only had a brochure with computer made pictures to give us a hint of what the end result would look like. But we had great confidence and trusted Mallorcaresidencia and the constructor in charge of the project. Now, exactly one year later, we got the keys and it exceeded all expectations. It was everything we were promised and more. We are very happy with Charlotte and Ahmet at Mallorcaresidencia, who have provided us with information and pictures throughout the whole process. We warmly recommend others to contact Mallorcaresidencia!"
Ulf & Catharina Öster
"Once we had decided to buy a property in Mallorca we visited property exhibition in Gothenburg, were we met Magnus Nystedt from Mallorcaresidencia. Everything worked very well from the start with Magnus, who understood exactly what we were looking for. In the end of November we booked an appointment with Magnus who patiently showed us different areas and objects. We got a lot of confidence for Magnus and Mallorcaresidencia which was very helpful. The apartment that we were interested in from the beginning, proved to be just right for us. After a fairly straightforward bidding, all the papers were signed and the apartment became ours in February 2015. The entire process went smoothly and being able to talk Swedish through the whole process has been fantastic. After the purchase, we have received very good help from Emma Rubio and Inna Gurkova from the Property Management department. "
Eive and Ann-Louise Fahlin
"When we traveled to Mallorca in the spring of 2014 for a short holiday, we thought it would be interesting to look at apartments and research the property market, even if we didn't plan to buy anything. We had previously been recommended Mallorcaresidencia and contacted Magnus Nystedt with specifications on what type of property we were looking for. When we met him in Palma, he presented three properties and arranged viewings. Magnus guided us around and told us about the property market in Mallorca. Very professional and pleasant. We bought the first apartment he showed us, it corresponded exactly what we wished for. It was not the intention that we would buy at this point, but the combination of a perfect apartment and Mallorcaresidencia's fantastic service removed any doubts. Mallorcaresidencia helped us through the whole process and it all went very smoothly. Within a month we were lucky owner and could move in. Last but not least, they have kept their pledge to give continuing support even after the purchase. They provide quality service with small and larger issues which is very comforting as we neither speak Spanish or know how things work in Spain."
Erik & Margareta Evrén
"While buying a property in a foreign country it is important that you feel comfortable through the process. There, Mallorcaresidencia really has succeeded! We started our search for an apartment in Palma during a holiday when we were inspired by the ads we saw outside Mallorcaresidencia's office. To begin with, we were interested in the area Santa Catalina but after our sales agent Jan Hedengård had showed us other areas, we became fond of Portixol/Molinar. After some time of searching we decided to buy an apartment in Ciudad Jardin and we wanted to move in quickly. We are therefore grateful for the quick and valuable property services we received from Caroline and Emma, who helped us to transform the apartment in two months, ready for occupancy. Jan was not only a knowledgeable sales agent, but also good at understanding our requests so we could find the apartment and the area that suited us best. Emma and Caroline have also been obliging, knowledgeable and helpful. They have all made sure that the jobs has been carried out perfectly, which has been a security when we have not always been in Mallorca. We are very pleased with the help we got from Mallorcaresidencia and will therefore continue to use their services. The whole team gets our best recommendations."
Ola Knutsson & Isabella Rådevik
"In the summer of 2014 we bought our apartment in Santa Catalina. We met Magnus Nystedt who took us to different areas and showed us many nice properties. With the help of Magnus we found the right apartment. We had the confidence in Magnus straight away and we are very happy with all the help we received from him and his nice and talented colleagues at Mallorcaresidencia. The purchase went quickly and smoothly thanks to Mallorcaresidencias' partners and contacts. Swedish-speaking lawyer and bank manager were a big plus too. It feels nice and safe to use Mallorcaresidencia's property management service that helps us to take care of the apartment when we are not on the island. Emma Rubio is service minded and very helpful. We strongly recommend that you buy your property in Mallorca with Mallorcaresidencia and Magnus Nystedt! "
Lars Johansson & Pernilla Gillberg
"We can warmly recommend Mallorcaresidencia. Charlotte Magnusson was positive, encouraging and patient when she showed us several properties on the south side of Mallorca. It took a while before we found our apartment but the purchase was carried out quickly and without any problems, thanks to Charlotte and her colleagues."
Pär Augustsson
"We can strongly recommend Mallorcaresidencia and Charlotte Magnusson. With their help, we quickly identified which property we wanted. We are also happy with all the help we got, all the way from the viewings to buying the apartment. In particular, we are impressed by how the entire purchase could be implemented as easily and smoothly. With minimal Spanish from our part, the team handled all the work with authorities, lawyers and banks so that everything went smoothly. A big thank you!"
Ann Öhman
"Jan Hedengård acted very professionally and provided excellent service with good feedback and information. You've got so many questions when you buy something abroad but Jan and Mallorcaresidencia guided us through everything in the best possible way. I can heartily recommend Jan and Mallorcaresidencia when you want to buy or sell a property in Mallorca."
Paul Fridh
"We met Mallorcaresidencia at a fair in Stockholm and we instantly had confidence in them. When we visited Palma, we contacted the main office to hear more about the price situation and the apartments that could meet our requirements. Charlotte and Vivian presented us to suggestions and booked viewings. Charlotte became our contact person and she provided us with all the necessary information we needed for a possible purchase. Consequently we felt confident when buying our apartment in Santa Catalina. The property corresponded to most of our requirements and Charlotte arranged with all the practicalities, the registering authority, bank, lawyer, etc. Everything worked great. A plus is that everyone speaks Swedish at Mallorcaresidencia."
Susanne & Erland Colliander
"After a quick meeting with Charlotte Magnusson at the property exhibition 'Utlandsmässan' in Stockholm, I travelled to Mallorca the following weekend. Charlotte showed me 5 properties on the Monday and I flew home the same evening. During the stopover in Zurich I decided to buy one of the apartments. A quick and very good decision. Charlotte Magnusson was a very competent and friendly broker. Everything moved very smoothly with the purchase, the bank contacts and lawyers. The property management service has also worked really well with the help of Caroline Broms. Mallorcaresidencia is very professional with lots of experience and many different types of valuable services. They also make you feel very special and well looked after. I can really recommend Mallorcaresidencia if you want to buy a property abroad."
Carina Stjernström
"We bought our apartment in the autumn 2013 through Mallorcaresidencia. We found the property on the website and established good contact with Charlotte! We fell for Cala d'Or and bought a nice apartment there. We would like to highlight all the help with banking, law and government offices that can be difficult if you do not speak Spanish! Very positive and excellent relations with Mallorca Residencia, we felt we were in safe hands!"
Anne Kristin & Tor Solberg
"In the autumn of 2013 we contacted Mallorcafastigheter. Charlotte Magnusson took her time and drove us around and showed different areas of Palma where we were interested in finding a home. We fell for Cala Major, where the town offered what we wanted, proximity to Palma, the beach and an apartment with pool! When we had found our property, the purchase happened very fast, thanks to Mallorcaresidencia, the help they offered us and recommended, from the bank to the notary with the Swedish speaking staff, made us feel very safe and comfortable. We are very pleased with our purchase and with Mallorcaresidencia's service."
Anne Lee & Kenny Jönsson
"In the autumn of 2013, after less than 1 year of searching, we found an apartment we really liked in a newly built complex in Cala Major. It had a perfect location with proximity to Palma and a walking distance to the beach. We were in contact with several real estate agents before we found a property that suited us. We want to give great praise to Mallorcaresidencia and our contact Charlotte Magnusson, who acted more like a partner and really helped in finding the perfect home for us. Many other estate agents wasted our time by showing us properties on their list, regardless of whether they fit our criteria or not. The apartment we bought was under ongoing construction and Mallorcaresidencia helped with all negotiations impeccably. They also set up and showed the apartment countless of times, which for us was important before we took the final decision. We are also very satisfied with their property management that they offer as an after sales service. We can really recommend Mallorcaresidencia for real estate purchases and property management services."
Stefan & Nina Nordgren
"In the spring of 2013, my wife and I received a tip on an advertised apartment on the outskirts of Santa Catalina, at an attractive price. We had to move fast to close the deal as buying property in Spain is not as easy as it is at home in Sweden. There are many people involved and lots of papers to be handled. We managed to get it all done in just over 2 weeks, which saved us a lot of trouble and another trip to Palma, this really was an achievement. Besides Charlotte Magnusson, who was the sales agent, we have been receiving after sales service from Caroline Broms, Patricia Gruenblatt and to some extent Vivian Gruenblatt. Everything from renovation and organising direct debits to furniture purchases have all been carried out very professionally and with a positive, family friendly approach. For us, who don't speak Spanish, it was very valuable for everything to be handled in Swedish. The lawyer, our bank manager and the estate agent are all Swedish-speaking which was very comforting for us. We strongly recommend Mallorcaresidencia for every property buyer in Mallorca. You will not be disappointed. We strongly recommend Mallorcaresidencia for every property buyer in Mallorca. You will not be disappointed."
Petrus & Karina Wouda
"In the autumn of 2012, we contacted some brokers in Mallorca to possibly buy an apartment there. We looked at several objects, including a new construction project in Cala Estancia outside Palma which Charlotte from Mallorcaresidencia introduced to us. Back in Sweden we contacted Charlotte several times via e-mails with a lot of questions. She always responded quickly and comprehensively to all our concerns. Once we had bought the property, Charlotte, with her pleasant attitude and her knowledge, was a great help in our dealings with the building contractor, the bank, the registration authority etc. We really can heartily recommend Mallorcaresidencia when buying a property in Mallorca."
Agneta Baard & Ingemar Hedenfalk
"Mallorcaresidencia was really a stroke of luck for us. We bought the first apartment that Mallorcaresidencia showed us. It suited us perfectly. We are very pleased with our purchase and all the support and help from the whole team. We always felt welcome even though our list of questions was extensive. Even now, after the purchase, we would love to keep in touch with Mallorcaresidencia, a real estate agent that we can warmly recommend to anyone interested in buying a property in Mallorca."
Christian Fässler & Pascale Birchmeier
"I would like to congratulate Mallorcaresidencia for the great work of selling of our apartment. I sincerely believe that you have been very professional and from the first moment everything was clear and transparent. This, in Spain, is sometimes hard to find. As we complain when someone does bad things is also fair to acknowledge a job very well done. Thanks for everything and we will keep in touch."
Javier Rascón
"In early 2013 I decided to look for a farm in Mallorca. I went to the fair in Stockholm and visited Mallorcaresidencia's stand. I contacted them in the spring on a few objects that they had on their website. Mallorcaresidencia's Jan Hedengård guided me through the information and arranged viewings. Despite growing up in Mallorca and quite good in Spanish, it was nice to have a Swedish middleman. Making real estate business in Mallorca is not the same as in Sweden! Thanks to Jan and Mallorcaresidencia, I found my dream farm."
Ricardo Entenza
"Thanks to Mallorcaresidencia I managed to find a great renovation object in Santa Catalina, Palma. Not only did they negotiate a good price but also helped in the whole purchasing process. Mallorcaresidencia gave me some great ideas for building and renovations solutions plus interior design suggestions. They organised new water and electricity subscriptions and helped me to rent our the apartment after the renovation was completed. I am really happy with my experience and have already recommended Mallorcaresidencia to some friends. We have only good things to say about Mallorcaresidencia, and have already recommended them to friends."
Peter Barnard
"We have during 2 years been searching for our dream holiday home in Majorca. The help from Charlotte Magnusson at Mallorcaresidencia has been invaluable. After about 30 viewings, a lot of sweat and a suspended buy, we finally found our dream home in Cala Major in Palma. With great Swedish speaking support from Mallorcaresidencia, all the way to the notary, the purchase has felt very safe and secure. Furthermore, the help from their architect Patricia has been excellent with many good tips on building solutions. We have only good things to say about Mallorcaresidencia, and have already recommended them to friends."
Tommy & Petra Hedlund
"We bought our apartment in Santa Catalina earlier this year through Mallorcaresidencia. The entire process from finding a suitable property to close the deal and get access to the apartment worked perfectly. Mallorcaresidencia's knowledge of Mallorca and their extensive local network have been invaluable to us. We also appreciate their property management services that we have used to solve various practical issues related to our apartment. Moreover, it is a pleasure to be in touch with the friendly team!"
Ann-Christin & Olle Wahlund
"We are very fortunate to have Mallorcaresidencia looking after our property in Palma. As well as arranging cleaning, they have organised various maintenance services and the redecoration of our house. On one occasion, when our house keys had been stolen they quickly arranged for a locksmith to attend out of hours - very impressive and efficient service! They certainly gave us peace of mind. Ahmet, Vivian and their wonderful team are extremely helpful, friendly and professional. We would not hesitate to recommend their services."
Ann & Stewart Holmes
"We bought our apartment in 2009 and has since had continuous contact with Mallorcaresidencia. They have helped us with tradesmen, cleaning and weekly inspection of the apartment. Their response has always been positive with a attention to good service. There are challenges owning a property far from home and the situations that have occurred have Mallorcaresidencia helped us to solve. We strongly recommend Mallorca and the services and craftsmen that they offer!"
Linda & Michael Asker
"In 2012 we decided to buy an apartment in Palma. We did our research thoroughly; reading a lot online, asked around and finally contacted four local real estate agents. We booked viewings an managed to see 28 properties in four days. Mallorcaresidencia's contribution in the initial phase was superior, both on the business and on a personal level. Charlotte Magnusson presented in a very professional manner the objects that could accommodate us. She asked pertinent questions and gave straight, honest and comprehensive answers. This is important when buying a property and this was crucial to our assessment of the brokers' ability. Mallorcaresidencia also ensured that the purchase went smoothly. Our relationship has continued even beyond, when we now use Mallorcaresidencia's property services. Caroline Broms and her colleagues are working both with attention to quality and flexibility. We have already recommended Mallorcaresidencia to our Swedish and European friends and we will gladly do it again."
Marta & Weje Sandén
"We had during one year been in contact with several brokers in search of a home on Mallorca. In the spring of 2012 we got in contact with Charlotte at Mallorcaresidencia. Thanks to her dedication, availability and hard work, we are now the happy owners of a nice apartment in San Augustin. What has been distinctive is the high presence of the contact, Charlotte has always had time for viewings or other meetings with us. In addition to all viewings, she has participated in meetings with developers, architects, lawyers and banks. All these contacts would had been difficult for us to find and to meet on our own. Even after the sale, we felt important as customers. If we wanted to come down and have a look during the renovation, then Charlotte arranged a viewing. When we wanted to rent temporary accommodation until our building was ready, then Charlotte organised that too. So we can heartily recommend Mallorcaresidencia when you are buying property in Mallorca."
Magnus & Susanne Willfors
"We own an apartment in Mallorca since 10 years. As we are only there part of the year, we have been in need of help with supervision and cleaning etc.. Before we got in touch with Mallorcaresidencia it was managed poorly. Thanks to Vivian and Caroline it is now working really well. In addition to cleaning, mail, installation of internet, checking the apartment, we have via Mallorcaresidencia also received help with renovations in a very professional manner. We also have friends who were very satisfied with the help they got from Mallorcaresidencia during the purchase of their apartment in Palma. We strongly recommend Mallorcaresidencia and all the nice and friendly employees who are working there."
Ulf & Jeanette Lundén
"We bought the apartment in Bendinat Mar in Mallorca. It was Charlotte who showed us the project that will be completed by the end of 2013-2014. We have had contact both before and after the purchase with Charlotte, Ahmet and Vivian. The great commitment shown by all is extraordinary. As a customer, we feel well looked after and it's always nice when you come to a foreign country and making investments. All employees at the Mallorcaresidencia are professional and experienced. It is good business for them but also for us as buyers. We will always recommend Mallorcaresidencia and their business."
Anita & Sune Mordenfeld
"Having been on vacation in Mallorca many times, the family felt that we wanted our own home on this amazing island. The commitment and the dedication Mallorcaresidencia gave us from the very first moment was world class. With Mallorcaresidencia's help, we found our dream home in Santa Ponsa. Over the last few years we have ordered other services such as house-keeping, supervision and help to find mooring for our boat. From our part, Mallorcaresidencia has become more of a "portal" where you go first. We warmly recommended Mallorcaresidencia to friends and to everyone else out there who wants a serious partner to find the right accommodation!"
Camilla & Pierre Mohlin
"In 2009, we bought, through Mallorcaresidencia, an apartment in El Molinar/Portixol. Ahmet and Vivian gave us invaluable help with the handling of the purchase. Everything from contacts with banks, notary to authorities and lawyers. We are very pleased with the help we received, and Mallorcaresidencia continues to help us with the management and maintenance of our apartment. We love our home in Mallorca. We are on the island 9-10 weeks per year and we really enjoy it."
Lotta & Åke Arén
"My first contact in Mallorca was Mallorcaresidencia and Ahmet. Mallorcaresidencia has helped me to find both a business premise and an apartment to stay in. The knowledge that Mallorcaresidencia delivers combined with the fact that they speak Swedish, make things easier. Quick and professional with great patience. No ordinary "Pushers"."
Örjan Johansson
"Ahmet and Vivian were extremely helpful and professional as was the entire team at Mallorcaresidencia throughout the process of my first apartment purchase in Mallorca. I have no hesitation in recommending them to potential future clients. "
Barry D'Arcy
"After 10 years after looking at different areas of Mallorca, we decided for Palma - more specifically, for Santa Catalina. Where we came in contact with Mallorcaresidencia and knew from the beginning that this company was the right one. As the purchase was fast, it was very important that all contacts with the vendor, government, law and banking worked fine. Even after the purchase (a renovation project), it was important that everything could be completed in a good way - it was handled perfectly. We would heartily recommend Ahmet & Vivian and their lovely staff at Mallorcaresidencia for their professional, knowledgeable, safe and friendly manner, that helped us get our dream home."
Susanne & Magnus Linder
"Mallorcaresidencia has sold two properties to us. Both purchases have been carried out perfectly. When purchases often have to be accomplished between three different languages/nationalities, it is reassuring that all the documents are translated into your local language and that everything is explained thoroughly. We are also frequent users of their property management. Inspection, cleaning, procurement of reliable craftsmen etc. They quote fixed prices that are realistic and competitive. We strongly recommend all employees at Mallorcaresidencia, everyone treats us in a personal but professional way."
Göran & Christine Möller