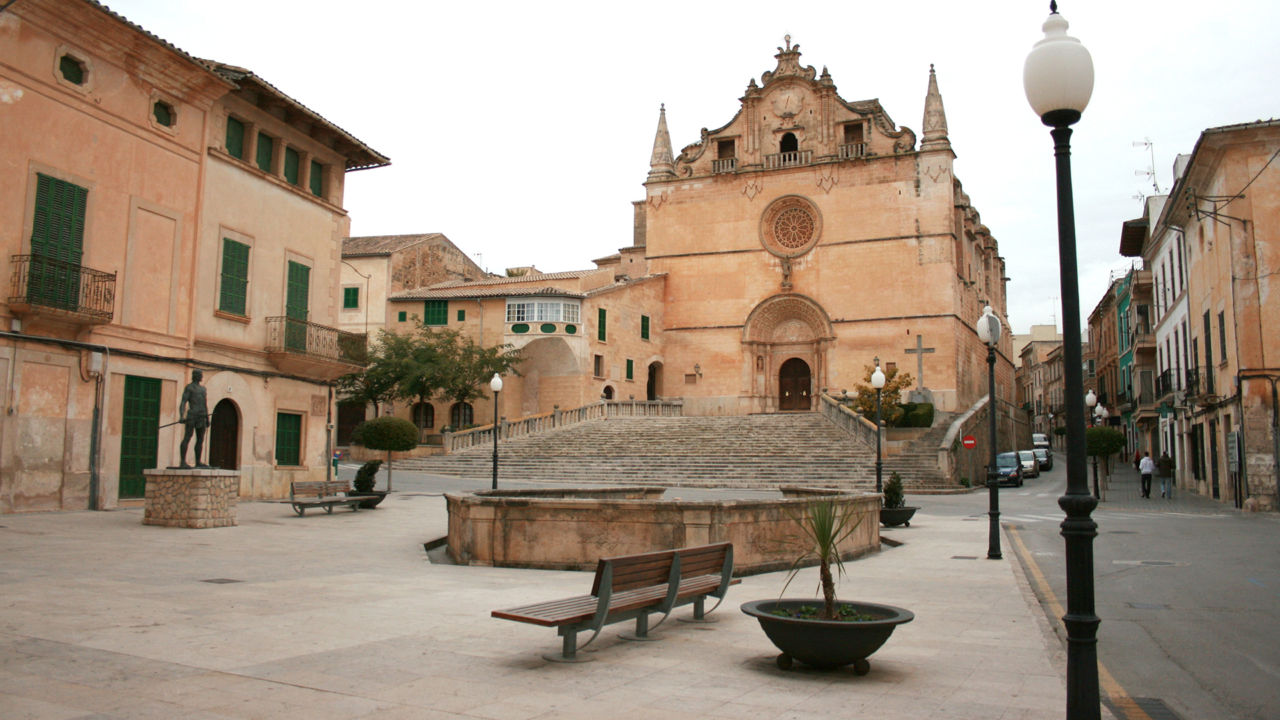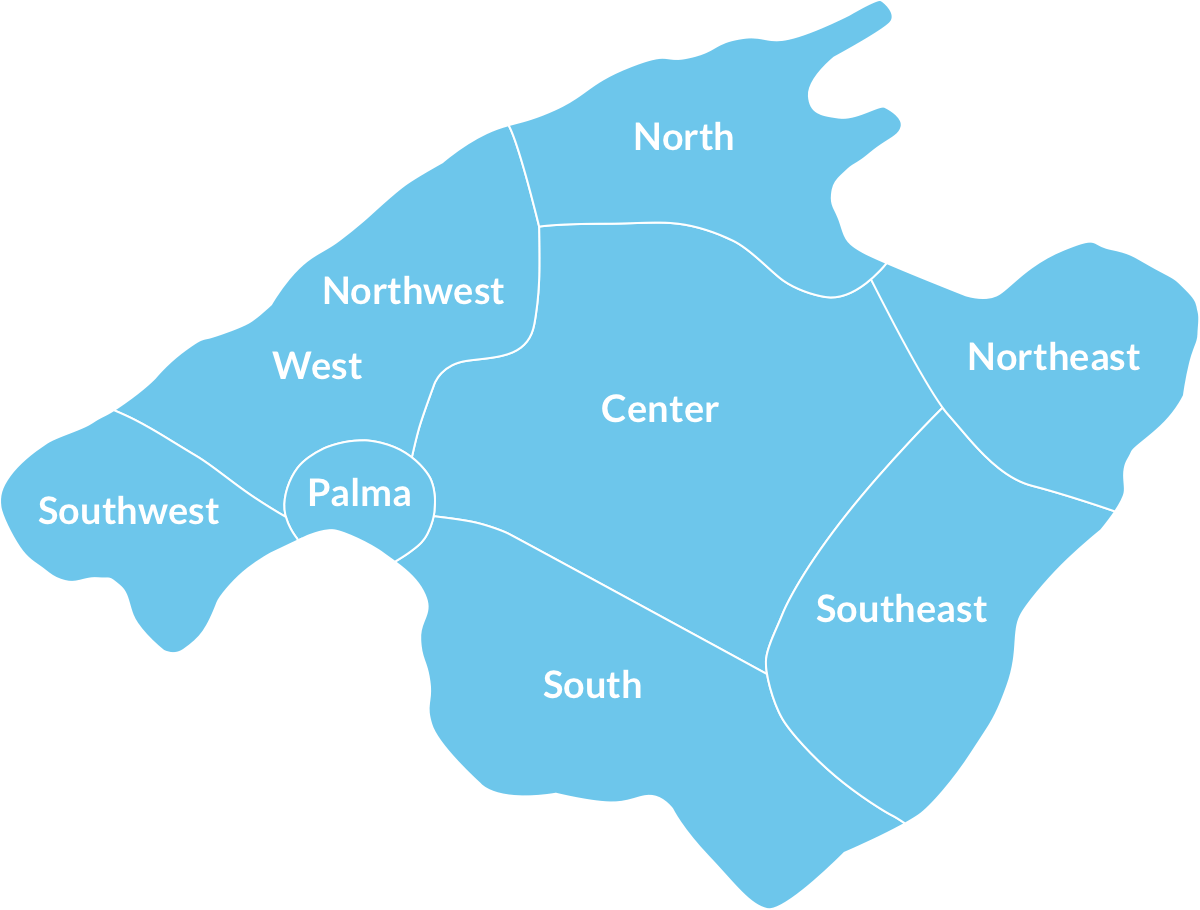 Properties for sale in central Mallorca
Center of Mallorca is famous with its country estates, mansions and fincas. Most popular locations are: Santa Maria, Binissalem, Alaro, Santa Eugenia, Sineu, Selva and Bunyola.
The center of the island includes villages such as Sencelles, Sineu, Montuiri or Randa. The center of the island, also known as Es Pla –"The Plain"- is one long rolling stretch of fields extending from the foothills of the Tramuntana mountain range in the west to the Llevant Mountain range in the east. The area is mostly flat countryside with fields of almond and carob tress, terraces of live trees, and cattle grazing.
It is ideal for those who are looking for the traditional rural Mallorcan lifestyle not to far away from Palma, approximately a 30 minute drive. While you will find some foreign people here, tourism is not yet excessive.
The central town of Sineu is probably the best base to start exploring this part of the island. The new highway system from Palma up to the north of the island has had a marked impact on this area enabling fast and easy access to villages. For example, villages such as Llubi, Selva, Algaida and Montuiri, have all opened up as a result of the new motorway. The new road to Manacor has improved access to villages like Sineu and Sencelles.
Property prices for a land plot start from 120.000 Euro, for a townhouse from 300.000 Euro and for a country house from 800.000 Euro.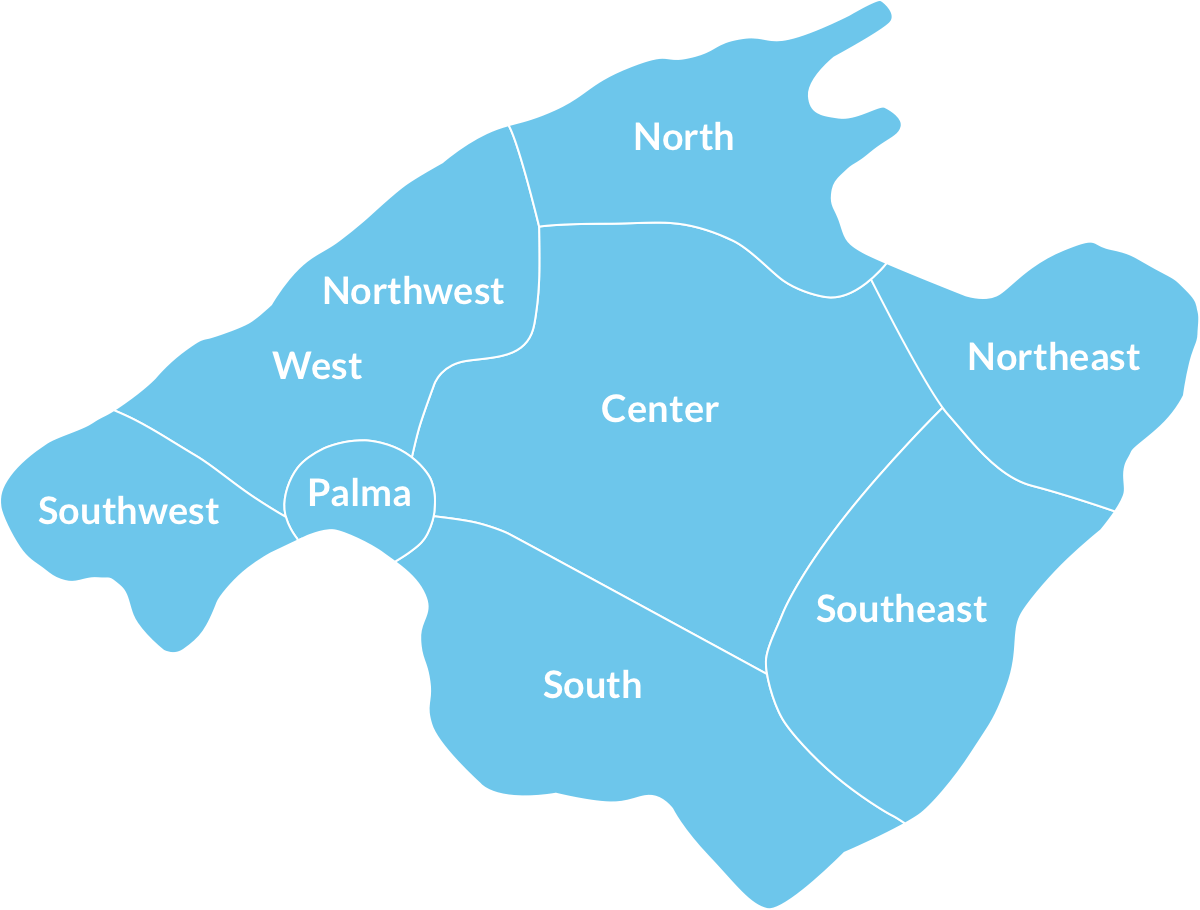 Click on the map to see properties in respective area
Popular areas in central Mallorca
Fill in your details and we will help you find your dream home
Fill in your details and we will help you find your dream home
Please fill in our request form by clicking on the link. In the form, you can also choose whether you want to be informed about our latest properties via email or newsletters.
Questionnaire