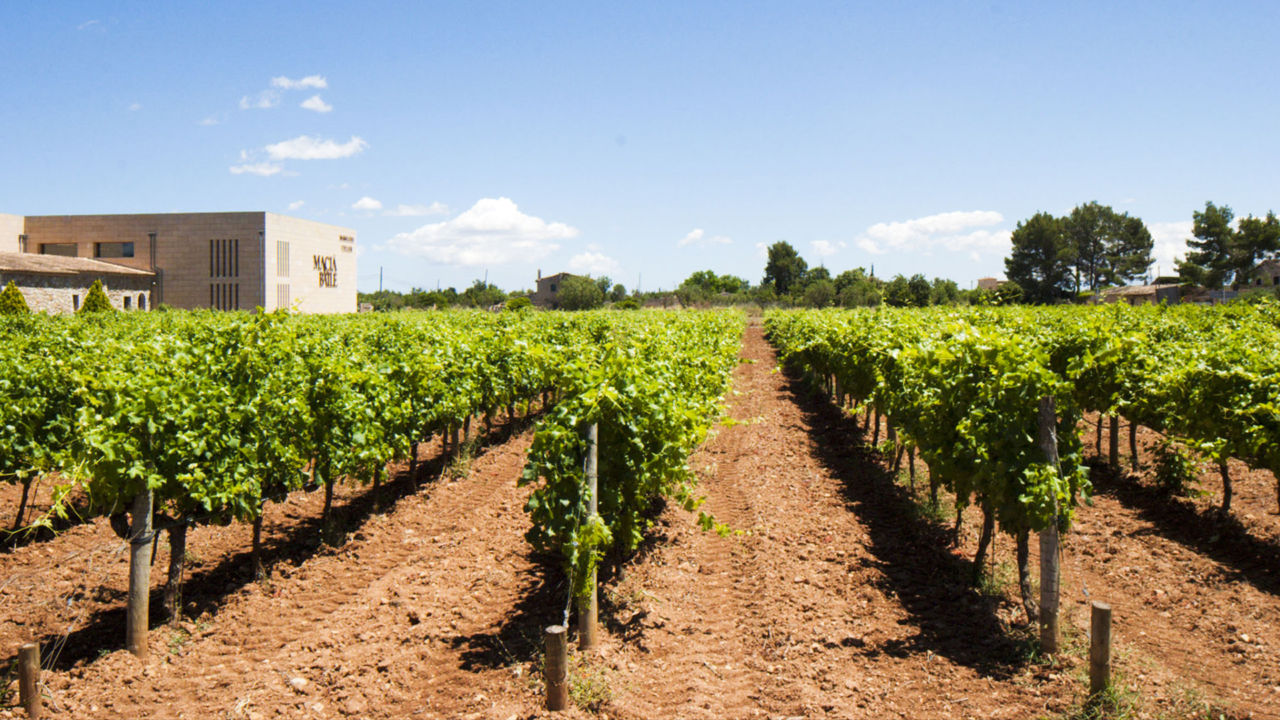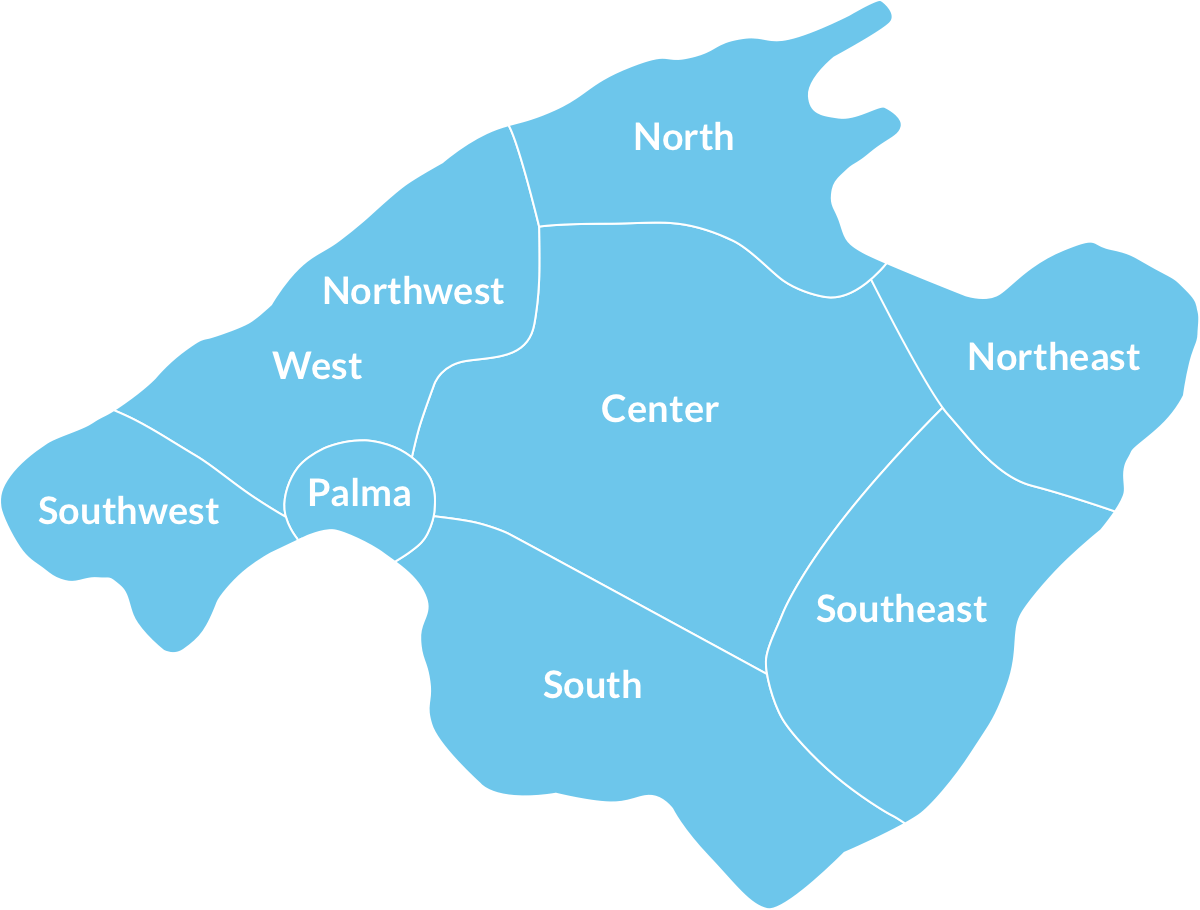 Houses and Apartments for sale in Santa Maria
The village of Santa Maria is located on a plain by the foot of the stunning Tramuntana mountain range. The area around the village is dominated by a wide-open landscape that is rich of almond and carob trees and vineyards. The area is known all over Mallorca for the superb wines and liqueurs produced here.
Plaça dels Hostals is the main shopping area of Santa Maria and offers a good range of shops, cafes, bars and restaurants. The houses are built with architecture from the 1600s, 1700s and 1800s. The beautiful parish church is also a prime example of the baroque past in Mallorca.
On Sundays there is a market in Santa Maria, which attracts visitors from all over the island. Here you can buy traditional goods, clothing, crafts, fruits and vegetables. Tourism has had fairly little impact on the resort during the past 40 years. Many people who come here are captivated by the stunning views and the exciting mountain roads around the area.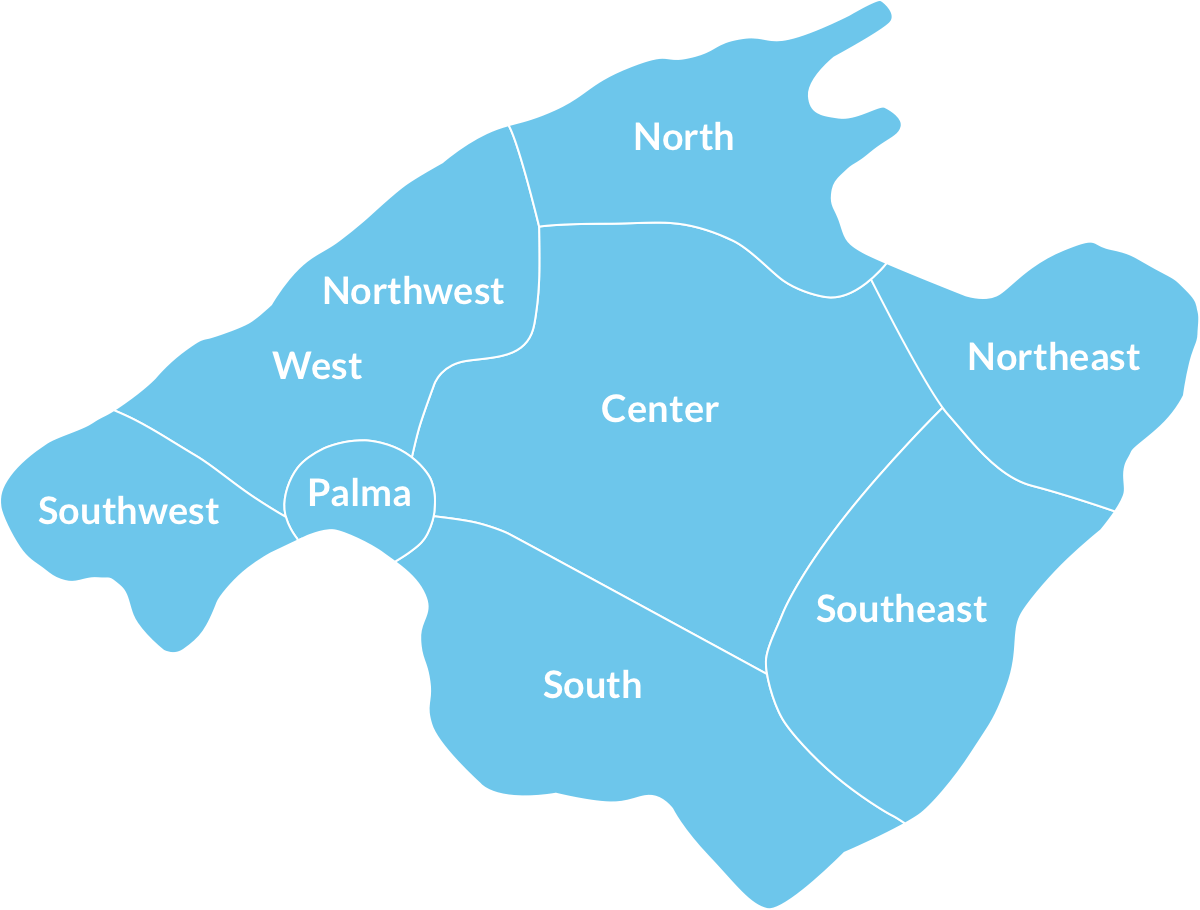 Click on the map to see properties in respective area
Fill in your details and we will help you find your dream home
Fill in your details and we will help you find your dream home
Please fill in our request form by clicking on the link. In the form, you can also choose whether you want to be informed about our latest properties via email or newsletters.
Questionnaire