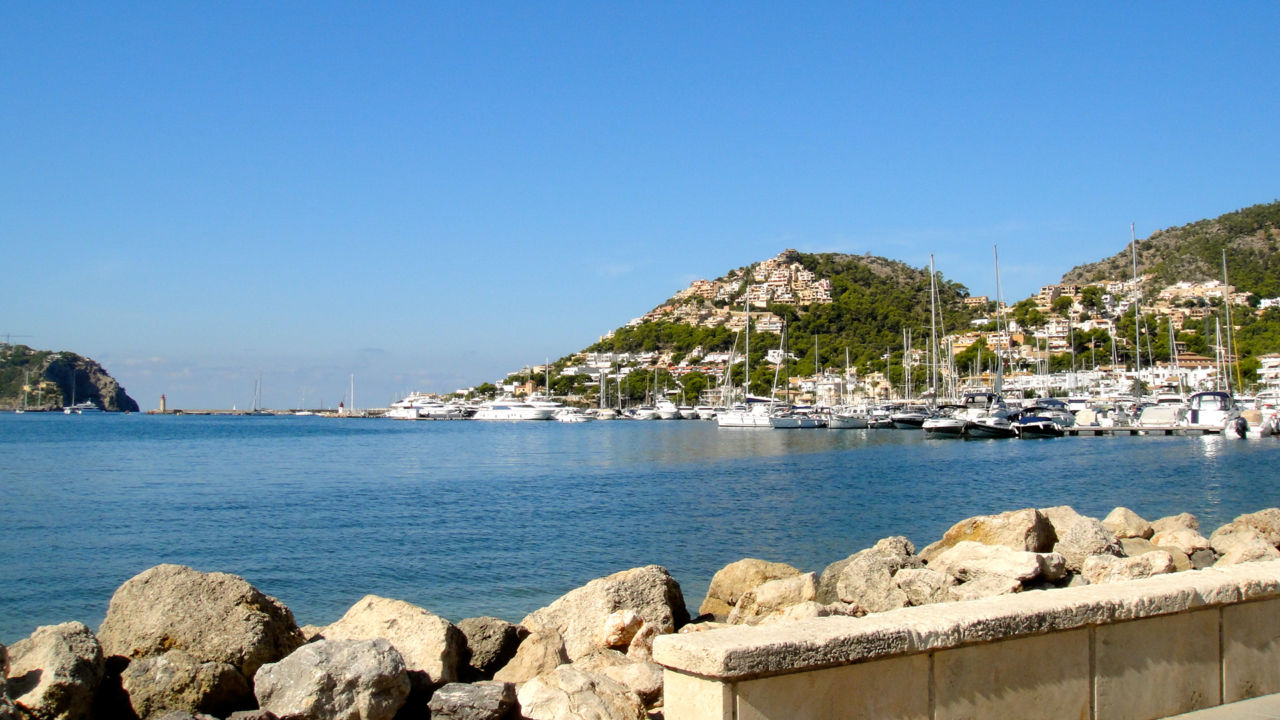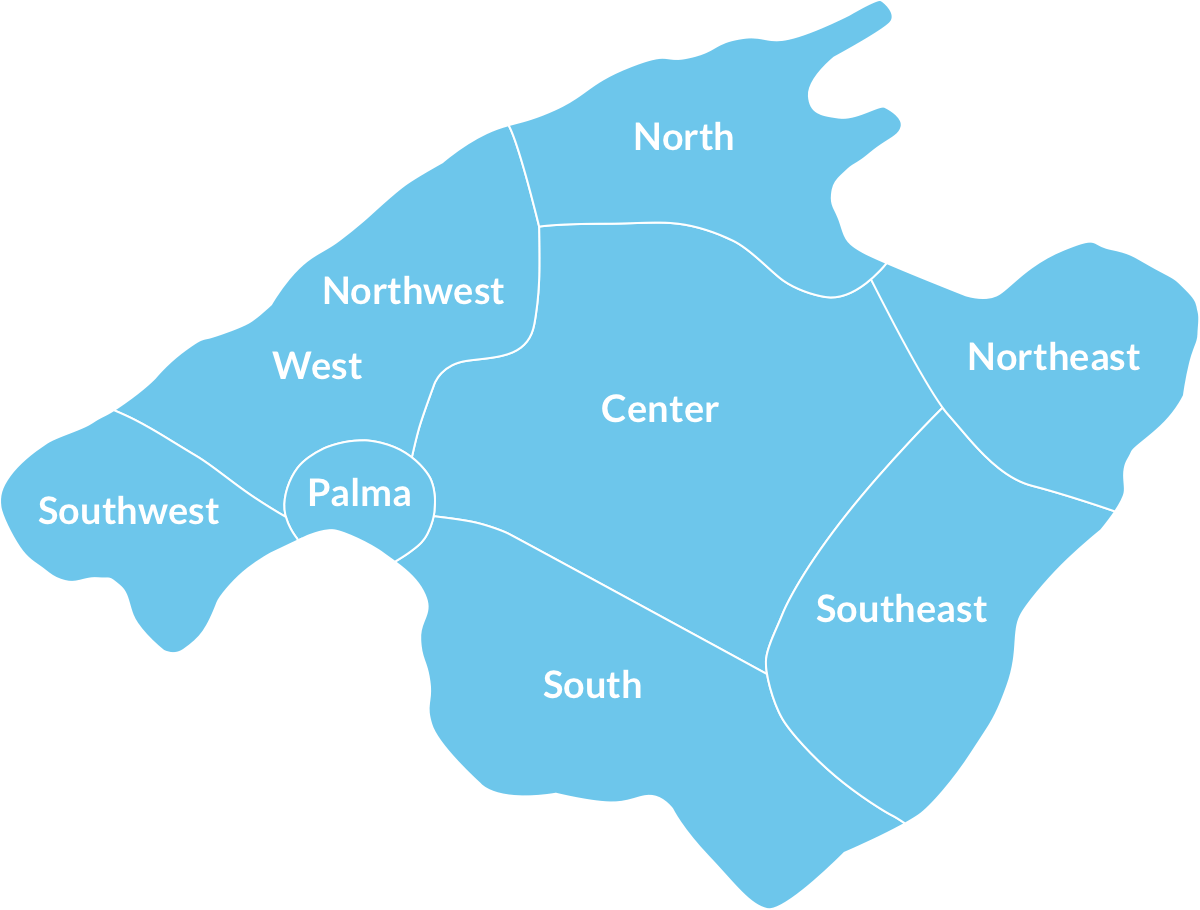 Houses and Apartments for sale in Andratx / Puerto de Andratx
Andratx municipality is located about 30 minutes southwest of Palma. Puerto de Andratx is one of the most beautiful resorts in Mallorca. Its natural beauty attracts thousands of visitors looking for a perfect place in the sun. The area has a special charm with wonderful little coves to swim in, is very mountainous and has perfect Mediterranean weather. Elegant boutiques and international restaurants are situated along the promenade of this old fishing village. A bicycle and footpath linking the port to Andratx city is just a few kilometers away.
In Andratx dominate the houses in typical Mallorcan style and every Wednesday there is a market with fruit, vegetables, cured meats, dairy products and crafts. The best beaches are located in the village of San Telmo (Saint Elm) approximately 10 minutes away by car and in Camp de Mar, about 5 minutes by car. The nearest golf course is in Camp de Mar. Different types of properties are available for sale in this area: luxury villas by the sea, apartments with pool and garden in the residential as well as more traditional village houses with Mallorcan architecture preserved. Prices start at € 350,000 for a two bedroom apartment up to € 1.5 million for a villa.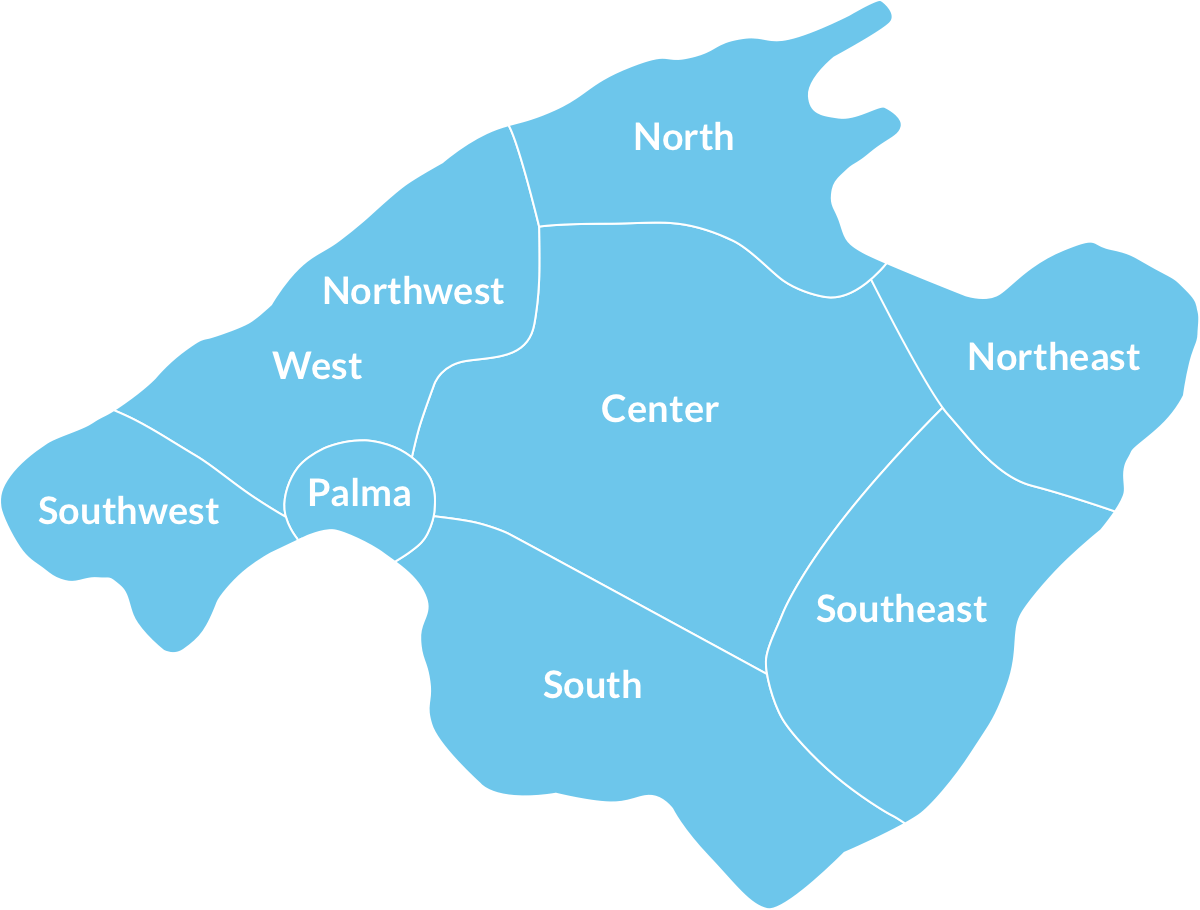 Click on the map to see properties in respective area
Fill in your details and we will help you find your dream home
Fill in your details and we will help you find your dream home
Please fill in our request form by clicking on the link. In the form, you can also choose whether you want to be informed about our latest properties via email or newsletters.
Questionnaire