After riding on winding roads through the mountains from Palma, you reach the beautiful mountain village of Deiá after 35 minutes. The village is located on a hillside and is a place that breathes peace and artists has always been drawn here. One of them was the English author Robert Graves, who is now buried in the small cemetery on a hill.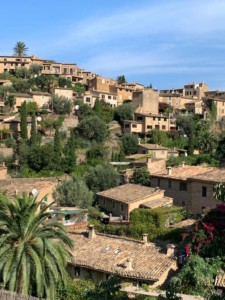 The quiet village changes face in the evening when Café Sa Fonda opens with live concerts under the fig tree. This iconic place has been visited by Jimi Hendrix, Sting and Liam Gallagher among many others. If you are looking for a moment of peace and quiet we recommend a visit at the beautiful Belmond La Residencia where they serve afternoon tea with scones and other homemade pastries . If you are looking for a gastronomic experience, we find the restaurant Es Raco dés Teix with a Michelin star and the excellent restaurant Sebastian.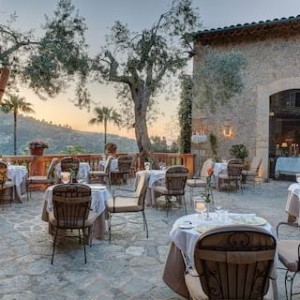 During the summer months it is difficult to park in the village but during autumn and spring it is fantastic to come here and enjoy the many hiking trails in the area that can take you to the monastery of Miramar, Sa Foradada (where you can enjoy an incredible sunset) and many other hiking trails.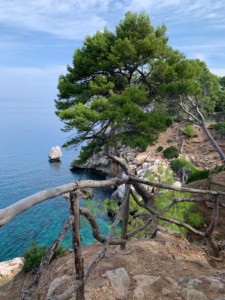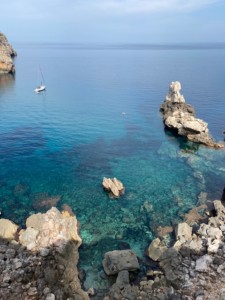 An easy hike with a fantastic reward in the form of a swim in the crystal clear Mediterranean, offers the trail that goes down to Cala Deia. The walk down to the cala offers beautiful views of the sea from the mountainside. Don't forget to bring your snorkel! Once you reach the beach you find the restaurant Cas Patro March with incredible sea views that serves fresh fish and tapas.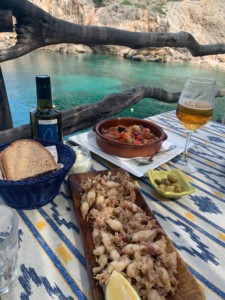 After a nice dip in the blue and a wonderful lunch, you can walk through olive groves up to the village. If you feel like having a cup of coffee or a freshly squeezed orange juice along the way, the organic café S´Hortet is on the way back. A beautiful day in beautiful surroundings!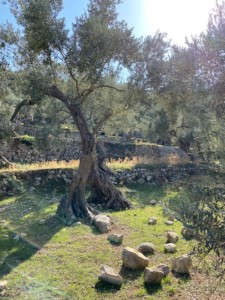 Johanna Andersson
Team assistant @ Mallorcaresidencia