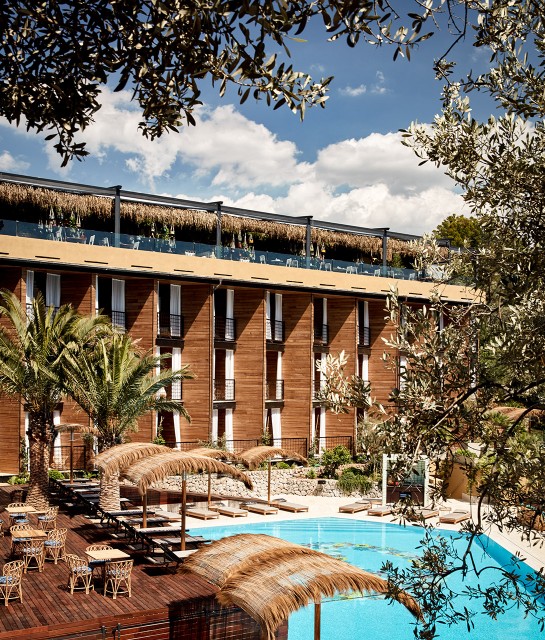 Can one experience the beauty of the Mediterranean's relaxed island vibes at the same time as sensing the colorful spirit of the Californian hippie-movement? Yes, now it's possible thanks to Bikini Island & Mountain Hotel Port de Sòller! With its bohemian spirit and come-as-you-are attitude, it's your window to an idyllic and authentic Mallorca, and just the right place to find your bliss!
Discover a Mallorca you never knew existed—one magnificent with lush orange groves set against the spectacular Tramuntana mountain range and next to the sparkling Mediterranean Sea. This paradise that is Bikini Island & Mountain Hotel Port de Sóller is equipped with everything you need for a perfect island holiday. The brand new concept for Mallorca has been developed by award winning design studio DREIMETA. Set your creative soul free with food and drinks, an outstanding mixture of design, art & unique handicraft. The Hotel transmit its laid-back feel and creativity and individuality in all the hotel facilities. Design, art and and creative cuisine is everywhere combined with breathtaking sight at the sea, the mountains or the village of Port de Sòller.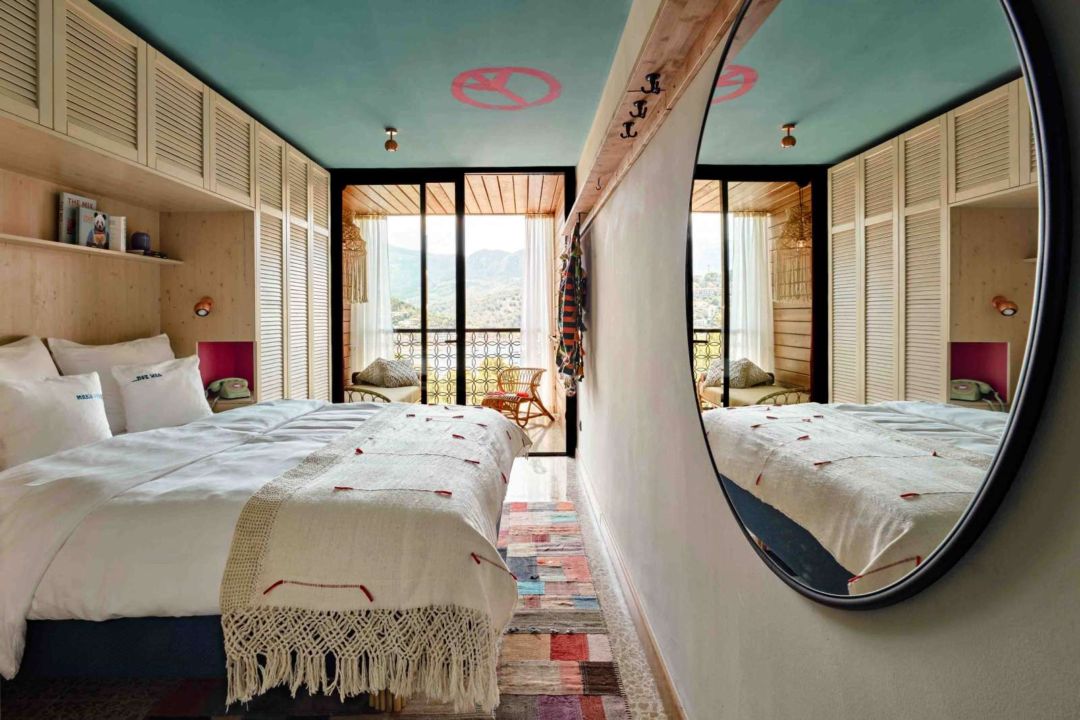 Inspiration has been drawn from San Francisco and the 60s hippie movement with the mix of leisure living Joyful colors and pattern. That showcase in all the 114 rooms and suites that features the signs of the Californian hippie era and range from 18 to 34 square meters. The BIKINI Port de Sòller is located at one of the most beautiful spots of Mallorca which means, you have a fantastic view from all rooms, no matter what size they are.  And all rooms feature a king-size bed, a balcony or terrace, and either a daybed or a hammock outside.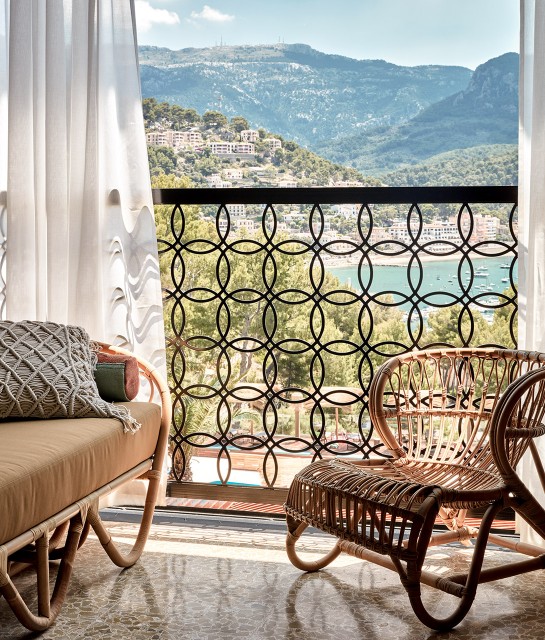 Port de Sòller, with its romantic harbor bay, is a gem among Mallorca's places. The picturesque seaside village placed between the sea, lush orange, lemon and olive groves and the Tramuntana mountains offers plenty of possibilities for everybody's taste.  All that makes the location to Bikini Island & Mountain Hotel Port de Sóller: the one-and-only place to celebrate the breathtaking sight of the Port de Sóller Bay and the Tramuntana Mountains. Relaxing at the pool, sauna room, and indoor and outdoor massages, plus plenty of spaces to just be. Or enjoying in one of the many restaurants – it all comes with a view in the 4-star BIKINI hotel.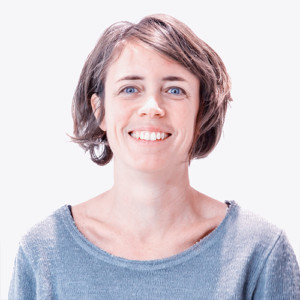 Maria Larsson, Team Assistant @ Mallorcaresidencia