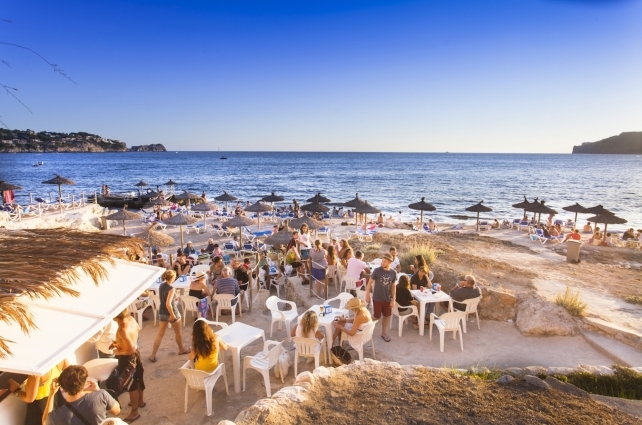 The summer is just around the corner and the beaches begin to be filled with people. To spend a full day at the beach we recommend some of our favourite beach restaurants or as they are called here in Spain, Chriringuitos.
La Ponderosa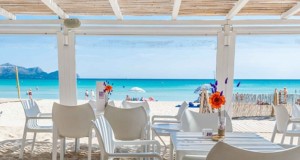 La Ponderosa is located on the beautiful beach Muro, on the north part of the island. Here you can enjoy an excellent paella and a glass of cold wine with your feet in the sand. La Ponderosa is famous for its parties that they organize on the weekend afternoons with DJ´s.
Ses Casetes des Capellans
Playas de Muro, Mallorca
Tel: 0034 971 184 118
http://www.ponderosabeach.com
Puro Beach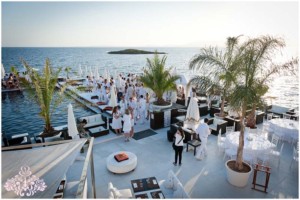 Just off the waterfront of Cala Estancia we find Puro Beach, a favourite for many Swedes. Here you can start the day with a yoga class or spa treatment and then eat and drink by the pool for the rest of the day. Puro Beach organizes nice parties and events with DJ´s and artists that we highly recommend.
Calle Pagell 1, Cala Estancia (Avfart vid flygplatsen)
Tel: 971 744 744
info.palma@purobeach.com
http://www.purobeach.com/es/purobeach-palma/
Chiringuito Sa Foradada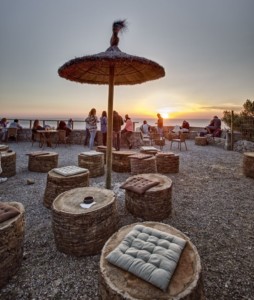 Above Sa Foradada in Deiá we find this charming chiringuito with amazing views of Sa Foradada. It's a simple place that play chillout music and serve good mojitos. On Sunday evenings, many people come to enjoy the beautiful sunset. According to us, this is one of the most beautiful places for sunsets in Mallorca. We recommend you to arrive in time to get a parking.
Punta de Sa Foradada, Deiá
Il Chiringo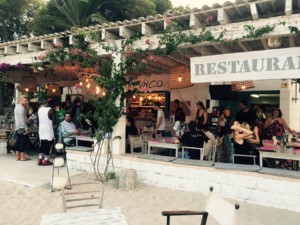 Italian-owned Il Chiringo is situated right on the beach as an oasis in the otherwise quite noisy Palma Nova. With good Italian food and drinks, nice staff and DJs, this place is really a must when you visit the Palma Nova area.
Il Chiringo
Calle del Mar N-19
07181 Calviá
Tel: 971 68 07 33
Es Recó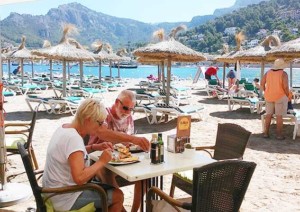 Es Recó is located in Puerto de Soller, on Des Repic Beach. Here you can enjoy excellent food in a relaxed environment right on the beach. Our colleague Josephine Cederqvist recommends you to try their grilled squid and ceviche.
Platja d'en Repic, Puerto De Sóller
Tel: 971 63 84 73
info@esrecosoller.com
http://www.esrecosoller.com