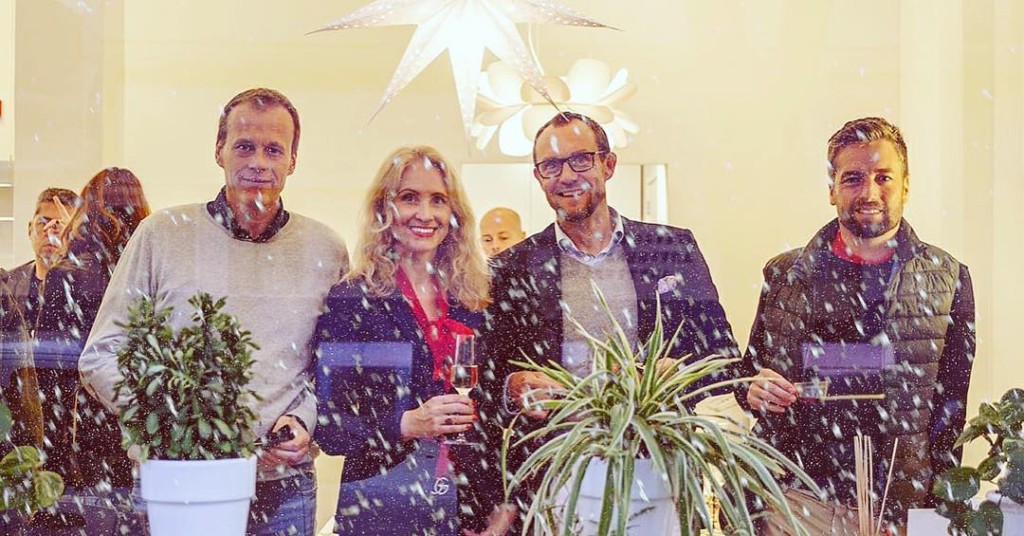 The sales agents at Mallorcaresidencia share their Christmas traditions. Some celebrate a Swedish Christmas in Mallorca, others celebrate in a traditional Christmas in Sweden and some of them mix the best with the best from both the Spanish and Swedish traditions. One thing is for sure, our sales agents love Christmas!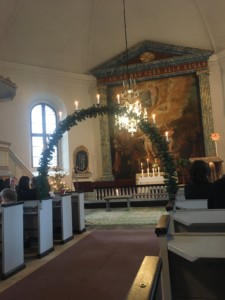 Josephine Cederqvist
Josephine, who has been part of the team since the summer of 2016, loves Christmas. In fact, it is her favourite holiday, her birthday is just around Christmas as well. She grew up with six siblings and has four children herself, therefore family and Christmas are very important for her, being together is the highest priority. Her celebration is usually traditional and is like taken from a classic Christmas movie. The holidays is celebrated in the countryside in Sweden and the whole family participates in the Christmas service in the church.
She will not go to Sweden this year, therefore Christmas 2020 will feel a little sad and heavy as it won't be a celebration together with the Swedish family, parents, all siblings and nieces and nephews. But Josephine will do her utmost to create the Christmas spirit when she celebrates her first Christmas in Mallorca in the house outside Deia. A real Christmas tree is a must with real candles. Hyacinths are another must, lots of hyacinths everywhere so that the house is filled with the scent of Christmas and mulled wine of course and the typical Swedish Christmas star in the windows of course. Being with the family, time for togetherness and gratitude is what Christmas is all about! "To sum up Christmas in one word, it's community. To be with the children and have children around me" Josephine concludes.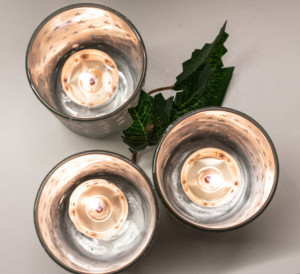 Jan Hedengård
Jan is one of our most experienced brokers and has belonged to the Mallorcaresidencia family since January 2013. He is born in Malmö, Sweden but left in 1987, and has lived in Germany, Italy and Turkey, and came to Mallorca in 1999. All these experiences and countries have coloured of on his Christmas traditions and celebrations. As a child, he spent his Christmases with his family, with his uncle, aunt, cousins, either at home or at a ski resort.
For the past 15 years, he has mostly celebrated in Sweden with his son, partner and immediate family. Because of Covid-19, the family will stay in Palma and probably "just" be the three of them, "we will of course try to meet some friends (preferably outdoors), do various sports activities and enjoy the outdoors." says Jan. There is nothing materialistic that Jan couldn't be without at Christmas when the most important thing for him, the very essence and meaning of Christmas is to be with his loved ones.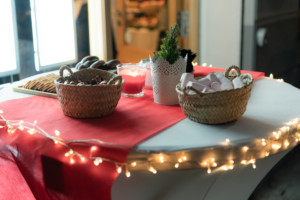 Patrik Flyving
During his 16 years in Mallorca, Patrik has spent a maximum of 2 Christmases in Sweden. During Christmas he is mostly in Madrid as his partner is from there. Christmas spent with a large Spanish family can be upwards of 20 people. Patrik integrates his background and gives a Swedish touch to the celebration, by bringing Swedish products such as herring, crispbread and cooks them traditional dishes such as Christmas ham and "making your own Swedish meatballs, that's a must" he says! All this is served during dinner on the 24th and again for lunch on the 25th. In a Spanish celebration, lunch turns into dinner, "you do nothing but eat", says Patrik, "but I cannot do that, that's when I usually take my 2-hour long walk", he explains.
This year, the family will try to go to Madrid but everything is uncurtain and it all depends on whether the situation allows it and what the restrictions will be. If it is Madrid, it will unfortunately not be with the big family but only with those closest to them. For Patrik, Christmas is about the family, "the difficult thing now is that I have my family in Sweden and the other family is here and I cannot be with both at the same time" Patrik concludes.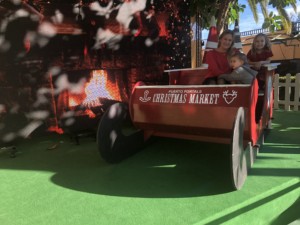 Charlotte Magnusson
Veteran Charlotte has worked at Mallorca resedencia for almost 10 years. She moved to Mallorca 16 years ago, today she have Mallorquin partner from Soller and together they have two small children. Like Josephine, Charlotte loves Christmas "the best thing about Christmas is to experience its magic through the eyes of my children," she says. The family tradition is to alternate the celebration one year in Sweden and one year in Mallorca. When they are in Sweden, they celebrate a typical traditional Christmas on December 24th, with a Swedish Christmas smorgasbord, TV programs and Santa Claus. This year, it is Sweden's turn again if all goes well.
A typical Mallorcan Christmas lasts for 3 days from the 24th to the 26th and Los Reyes as well of course! The large Mallorcan family of almost 30 family members gathers around the highlight, which is the dining table. As Patrik said, you start with dinner on the 24th and eat, laugh and socialize throughout the holiday. "Being with the family, regardless of Swedish or Mallorcan, is the most important thing for me." She says and adds "one must not forget that Christmas is for the children, it is their holiday".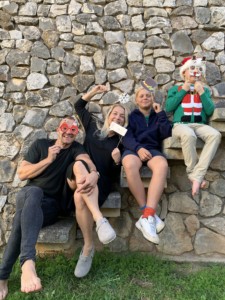 Magnus Nystedt
For Magnus, the new Christmas tradition has become to stay and celebrate in Mallorca. This year will be no exception and the family will continue with their new Mallorcan Christmas tradition. Magnus' family celebrates December 24th. The day starts with rice porridge for breakfast followed by the family's Christmas must, a newborn tradition that has been implemented for the past seven years! Magnus, who is born in Finland and is a Swede-Finlandi, has created his own fusion of the ancient Finnish sauna bath that has been merged with one thing that Mallorca is best known for, the turquoise water. The typically traditional Finnish Christmas sauna has been replaced by a Christmas bath in the Mediterranean. The family packs a picnic of Christmas goodies such as mulled wine and gingerbread and goes to (Cala Comtesa), Illetas for a swim. "Last year it was 15/16 degrees in the water, refreshing," says Magnus. This tradition has generated several participations for each year; "We are more and more friends who meet up there. And it will be extra wonderful this year as pretty much everyone will be far from home, many of us will not go home and will not have the family over Christmas" adds Magnus.
In addition, it is a good spot and over an activity you meet your friends, you are outdoors in the fresh air and you can keep your distance from each other. After the bath, there is a late Christmas lunch where Swedish and Finnish traditional Christmas dishes are mixed with Spanish delicacies. When I ask Magnus what the must have on the Christmas table, what absolutely cant be missed, he quickly answers "carrot & turnip box it is a classic Finnish dish that is mandatory on the Christmas table. Otherwise, the Finnish Christmas table is very similar to the Swedish one. And of course my own home cooked pickled salmon." Christmas gift distribution and Facetime talks to the family at home in Finland, followed by an evening of cosiness. The Christmas weekend continues in what Magnus thinks is most important to be with the family, the food to be free and just be and to grill in the sun of course!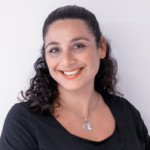 Massar Midgley Mahdi, Team Assistant @ Mallorcaresidencia