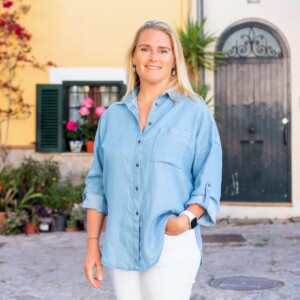 Mallorcaresidencia is very happy to present our new sales agent Frida Garby. Frida has lived in Mallorca for 20 years and has extensive knowledge and experience of Mallorca. In this interview, we get to know her a little more and find out which are her favorite spots here in Mallorca.
Why do you like Mallorca?
I can never get enough of the sun and the really salty, turquoise sea! I also love that Palma offers an international life as if you lived in a European city (restaurants, schools, etc.) while everyday life is easy due to short distances and the mild climate.
Where do you live in Mallorca?
I have always lived in Palma and now I live in La Bonanova which is a residential area right next to The Bellver Park where I enjoy daily walks with our dog.
My favorite place on the island is… ..
The small church on the cliff above the beach in Portals.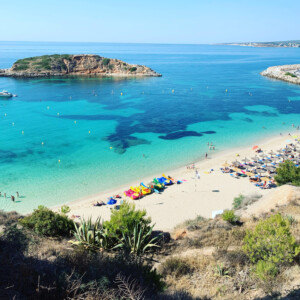 What do you do in your spare time?
In the winter, I often go with family and friends to the mountains for lunch in a village, and when it is warmer, we often have an afternoon picnic on the beach. I like sports and I like to play paddle! For a few years now, I have also been part of a Swedish pop choir at Palma Music Studios!
Which is your favorite restaurant on the island?
Lume & co in Genova and Il Chringo in Palmanova are my favorites!
Which is your favorite beach?
There are so many nice coves but the beautiful beach at Son Serra de Marina is hard to beat.
Which are the two best villages in Mallorca?
Sant Elm and Fornalutx.
Which is the best Spanish word?
Poc a poc (in Mallorquin) which means "calm, one thing at a time…"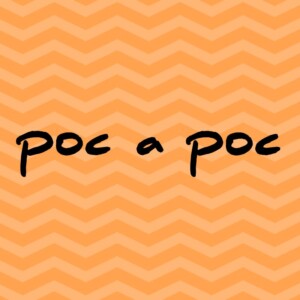 Last purchase?
A white t-shirt. You can never have too many!
Which is your favorite property right now?

Johanna Andersson
Team Assistant @ Mallorcaresidencia