Gin is a fresh and great companion for the hot summer evenings & nights. Our lovely Island Mallorca offers us a wide variety of Gins, mostly with a exceptionals citrus aromas. Below you can find a selection of our favourite Gins which have been distilled in Mallorca.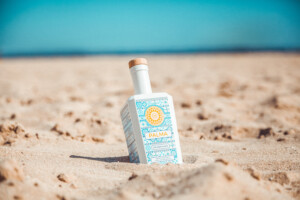 Palma Gin & Palma Spiced Gin från Mallorca Distillery
Palma Gin has been delicately and organically handcrafted by Mallorca Distillery with a passion for the Island Mallorca. Palma Gin has been distilled with locally foraged wild flowers and fresh citrus fruit and has a fresh taste. Palma Spiced Gin has been aged in Mallorcan oak barrels which previously stored wine from the local Manto Negro grapes in Binissalem. It is a sweet spiced gin with vanilla & cinnamon touches.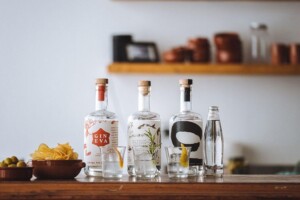 Stefan and Eva distil the best botanicals from Mallorca and Spain. Their signature gin is Gin Eva Mallorca Dry Gin which has been distilled from juniper, oranges and lemons from the Sóller valley. Gin Eva Old Tom has been aged for several months in old wine barrels and has  a beautiful amber colour and wormwood and bitter taste. Gin Eva Spice Green has been distilled from Senchea tea and harvested juniper and green oranges. Gin Eva La Canoneta has been distilled from the canoneta orange of the Sóller valley.  The result is a perfect intense & zesty gin. They also have La Mallorquina which has been distilled from the traditional olive of Mallorca and Bergamot which has been distilled from fresh bergamots of Valencia.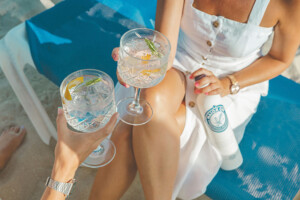 Maior Gin has been distilled from local figs, rosemary and oranges from Soller. The name of Maior comes from Latin meaning 'major', the name given by the Romans to the largest island of the Balearic Islands, Mallorca. Bodegas Suau searches for perfection with the combination of local and quality ingredients and with their "less is more" motto. They use 4 different distillations, so the ingredients do not lose their unique tastes.

CABRABOC Gin från Esperit de Mallorca
CABRABOC Gin has been distilled from the herbs of Mallorca and accompanied by fennel, lemon tree leaves, and lemon verbena. It is a very smooth gin with sweet notes and citrus aromas. CABRABOC Mandarina Gin Liqueur has been distilled from the mandarins of Soller Valley and has an intense but also fruity taste. CABRABOC Dry Gin Taronja has also been distilled from the citrus fruits of Soller Valley and produced with a limited edition. CABRABOC Dry Gin Blau is a fresh gin and has been distilled from the Mediterranean botanicals as lavender, basil, rosemary and thyme and produced with a limited edition.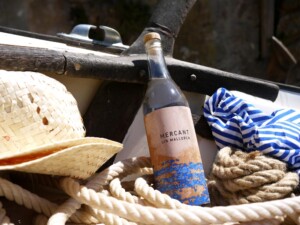 Merchant & Mascori av Pareis Distillery
Pareis Distillery is located in the small town of Llubi, with a long history in the production of spirits and liqueurs. Merchant Gin is a cinnamon & orange gin with predominant spicy notes. "Mercant" ("Merchant") is a word generally used in naval terminology, and it is also a surname which can be found in some Mallorcan lineages. The name comes from a fishing family who came from Portofino (Italy) and settled in the Mallorcan village of Valldemossa. Mascori Gin is a fresh and aromatic gin which has been distilled from Mallorcan lemons, juniper and citric spices. It has been produced with traditional & artisan methods and limited to a maximum of 200 litres per distillation.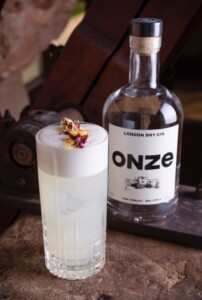 Onze Gin has been distilled from 11 different Mediterranean botanicals; juniper, fresh citrus fruits, lavender, rosemary and a selection of botanicals from the Sierra de Tramuntana. Onze is a mix of citrus, floral and earthy notes.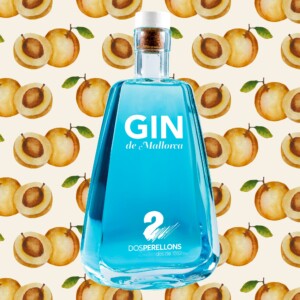 Gin Blau av Dos Perellons
Gin Blau has been distilled from juniper berries an delicated and aromatic peaches. This unique gin with an intense blue colour produced by Dos Perellons Family which has been in this industry for more than 135 years.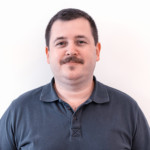 Sedat Senoglu
Digital Product & IT Manager @ Mallorcaresidencia