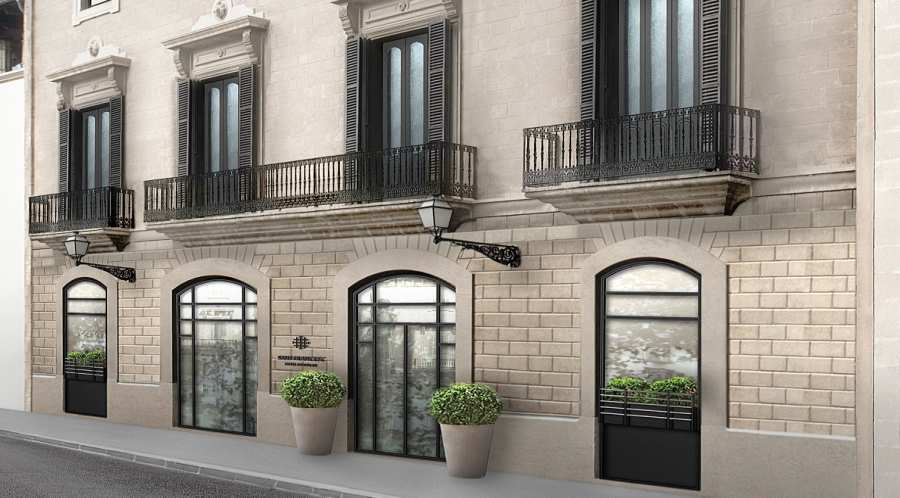 An unforgettable experience in the heart of Palma
The 5-star hotel is located inside a restored and renovated 19th-century mansion on the magnificent Sant Francesc Square, in the historic centre of Palma the Mallorca. The majority of the rooms offers wood-beamed ceilings and covered verandas, as well as features like original frescos and moldings. The hotel is a tranquil oasis in the heart of Palma with a perfect blend of the dynamic capital and the relaxed island lifestyle of Mallorca.
A team of architects, interior designers and landscape architects have designed the rooms and created outdoor spaces that are sophisticated, harmonious and inviting. There is an exquisite collection of contemporary art, design and photographs. Many of the works have been specifically commissioned for the hotel.
The hotel is situated in one of Palma's oldest quarters, which dates to the Arabian Madina Mayurqa settlement. The narrow streets that exist to this day are a testimony to this earlier era.
More information on the website