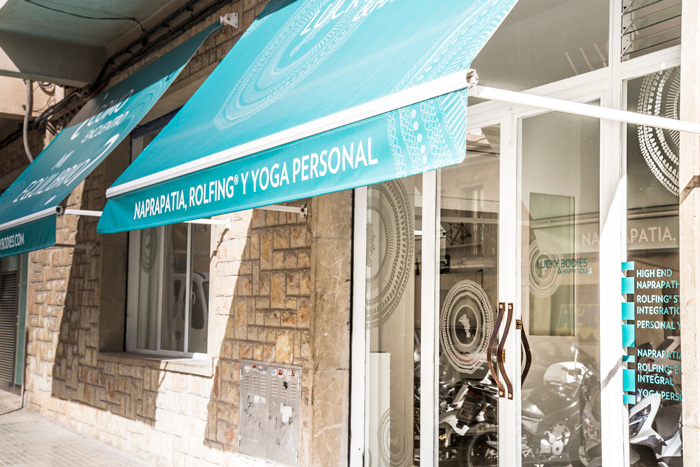 At the corner of C/Caro and C/ Despuig, in the upper part of Santa Catalina right by the market you find Lucky Bodies & Happy Souls that opened its business in 2004. This side of Santa Catalina – west of Plaza Progreso – feels great and upcoming and is also close to friends and colleagues at Earth Yoga and the new Palma Tennis Club.
Lucky Bodies and Happy Souls offers an for Mallorca absolutely unique combination of treatments and training. This gives certified naprapath Patric Soderblom treatments for both acute and chronic problems and rehabilitate sports injuries and discomfort after surgery, for example. Aussie colleague Petró Kohut deals with posture and pain with Rolfing and Sarah Elfvin helps new and experienced yoga practitioners in private classes or small groups. There will also be classes for barefoot running, core training etc.
Hard facts about Naprapathy treatments, sports medicine & Yoga: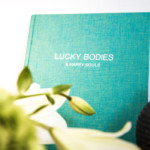 Naprapathy is like a mix of chiropractics, osteopathy and physiotherapy and was invented in USA some 100 years ago. In the Nordic countries it´s very well known and in Sweden today the most used form of manual medicine. The naprapat diagnoses and treats pain in the back, neck, head, extremities etc with his hands through spinal manipulations, soft tissue work, exercises etc. Many of the clients are "normal people" with a pain or dysfunction and very often athletes on all levels uses naprapath´s for both treatments and training.
Rolfing is a treatment and educational method (also from USA) to improve balance, movement, expression and health. It´s a way to unwind the compensations of life; our postures, habits, occupations, accidents, sports, and all the rest. People seek Rolfing as a way to ease pain and chronic stress, and to improve performance in their professional and daily activities
Yoga is so many things and to Lucky Bodies you can come for private sessions if you want to start yoga or if you want to get to another level or maybe if you have a pain and come through one of the therapists to get intelligent, functional exercise to improve. One can choose between yin, restorative or flying (Yes! You literally hang in so called yoga hammocks. Super fun!) yoga – Yogalatesair. With cycling season coming up there will also be specially designed classes for cyclists!
A creative place to cultivate life to the standards chosen by each individual.
A place for lucky bodies & happy souls!