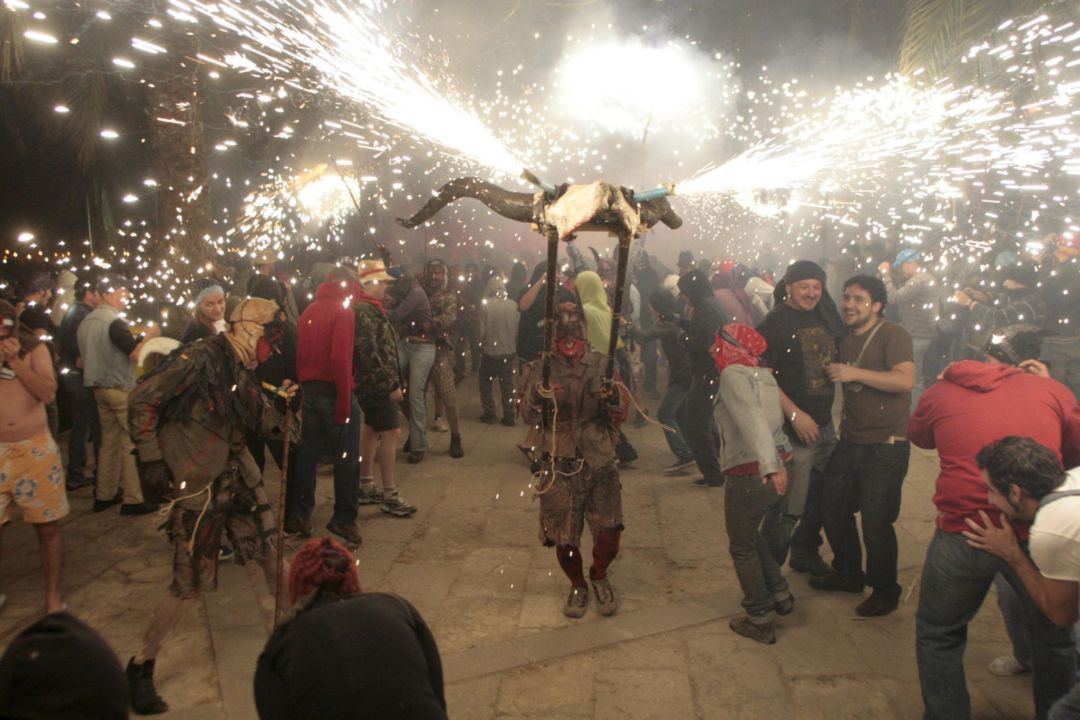 A night to remember in Mallorca
All hell breaks loose on the 23rd of June with large bonfires and fireworks displays in the Parc de la Mar, in front of the Cathedral in Palma.
It's an old tradition signifying rebirth to welcome the summer and get rid of all the bad things in the world. This is originally a pagan tradition with a celebration of the summer solstice, with the lit bonfires that signify purification. This tradition is now connected with the feast of San Joan, on the 24th June.
It's an extraordinary experience, with lots of demons on the loose, with pyrotechnical units and gunpowder. If you visit the festival, remember the safety code which the organisers recommend – cover as much of your body's surface with cotton clothing, remember that sparks can damage your specs and camera lens, don't touch any fireworks, don't smoke near the enormous barrels of gunpowder, and keep well back. But have lots of fun!