The team at Mallorcaresidencia works out in different settings and places. Here the team talks about their workouts and the benefits of each one. There is something for everyone, whether you live in Palma, Soller or in the centre of the island. Our agent Charlotte prefers to workout in small group of only women, Sedat Senoglu, our IT-manager lives in Palma and prefers to work out there.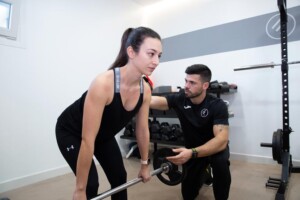 Our Digital Product & It Manager Sedat's tips
Finestbox

Finestbox is located on the second floor of Son Moix Shopping Centre where you have a great view of Tramuntana Mountains. If you live in the city or around, Finestbox is the right place for your training routine. It is founded by Jaime and has a great selection of Mallorcan personal trainers. Finestbox adapts to any type of person and objective, using an effective and current methodology, Finestbox offers different types of packages; If you want to have one to one sessions, package "one" would fulfill your expectations. On the other hand, you can choose package "Squad" if you want to be part of a group training or you can choose package "air" if you prefer to train outside in places such as Sa Riera Park etc.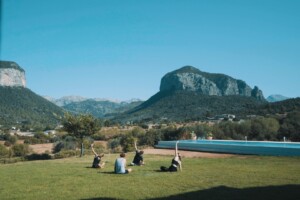 Natural Fitness Studio by Jonas Zimnickas is located in Alaro. If you live in Alaro or around, The Natural Fitness Studio is the right place for your training routine. Jonas is a natural fitness coach, amputee, former athlete, husband, father of three, lover of coffee, cold water, cycling and the outdoors. Jonas has been inspired by nature and the forests of Mallorca, the foothills of the Tramuntana mountain range and transformed his studio into a welcoming and calm place. Here you can train barefoot on the grass, beneath a forest scape and surrounded by air purifying plants.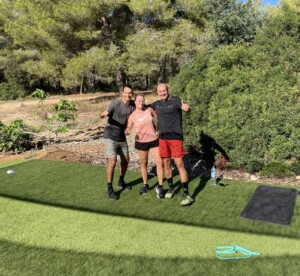 Our agent Frida has been training at the golf course Golf Son Quint for the past three years. She says that it's the first time she's stuck to it and actually works out regularly and it started when one day she saw some sporty parents at her children's school who told her that they work out in the green surroundings nearby Golf Son Quint golf course. Being outside in the sunlight with fun people, both local and international, and getting in a full workout at the same time is unbeatable! Aurelio who is the owner and trainer at CONTRAINER (as his "gym" is called) is from Seville and has a genuine interest in making everyone feel good and makes sure that the sessions are dynamic, motivating and fun. Frida does strength training and fitness, usually in a small group in the morning or evening, but sometimes she chooses a session with PT. On Friday morning there is also a yoga session which is perfect for stretching out the week's tense and possibly slightly stressed muscles and welcoming the weekend with a few deep breaths in the sunshine! Sometimes you feel tired and to go and workout is the last thing on your mind, but then you're met by a happy trainer, someone cracks a joke, the music starts and it feels natural to be there!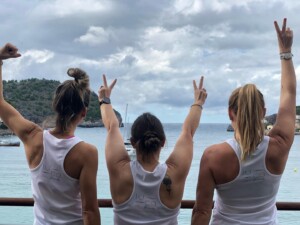 Our agent Charlotte's tips:
Luca i Soller
Tränare: Luci
Charlotte is our agent who lives in Soller and has recently started working out at the popular Luca in Soller. She tells us about her training: "I have never been into strength training, but have always preferred outdoor sports and mainly ball sports such as tennis and padel. But last fall when I suddenly realized that when you start approaching 40, it is important to also train your muscles. It is also important to workout not to injure myself since I  play quite a lot of padel. Then I decided to start training at the very popular Luca in Soller. The waiting time to enter was 6 months as the groups are of a maximum of 3 people. The trainer's name is Luci and the location of Luca is in newly renovated premises in Soller. Luci provides personal training only for women. For me, who felt a little uncomfortable with gyms, this is a perfect concept when you train alone, or with a maximum of two others and only women."

Johanna Andersson
Team Assistant @ Mallorcaresidencia