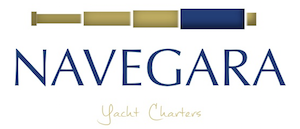 Navegara, the leading Scandinavian organizer of yacht charter in Mallorca. From the summer of 2015 we will also offer daily, weekly and long-term charter from Ibiza and Marbella.
Jonas Nilsson, charter manager at Navegara, is excited to offer existing and future customers the ability to charter boats from Ibiza.
– For us this was a natural step to take because we already had clients chartering boats from Ibiza in 2014. The timing is just right, as we see an increased interest in renting boats in the Balearic islands.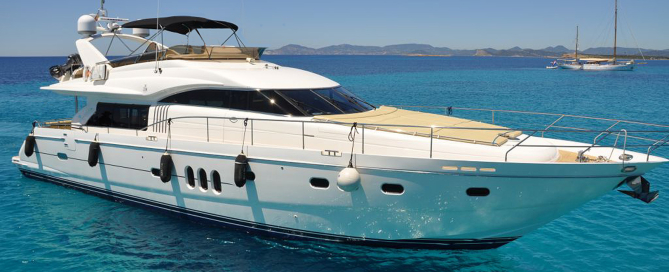 Ibiza is a popular destination and the island is slightly smaller than Mallorca. It's easy to understand why people want to discover the island's diverse coastline by boat. Ibiza has caves, small picturesque bays, golden sandy beaches and turquoise blue waters. On the south side of Ibiza you have the famous wild nightlife, but on the north side it is the other way around, very relaxed and bohemian. Very much like the neighboring island of Formentera just south of Ibiza. Formentera is a very popular place to visit for boat charters and it is often referred to as "The last Mediterranean paradise". You will understand why after a visit!
-Formentera is very special and we look forward sending guests to this lovely island on day charters. From Mallorca you need a week charter to be on the safe side when sailing. Just like in Mallorca, we can provide sailboats, motorboats and catamarans, with or without skipper/crew depending on the size and preference. Thanks to close cooperation with yacht owners and carefully selected charter companies, we will be able to ensure the service and quality we strive for. We have high standards for our suppliers, since it is important for us to deliver the best possible charter experience and create value to our customers, says Jonas Nilsson.
Navegara have a large and varied selection of yachts from Marbella and the famous Puerto Banus. Marbella is a major tourist resort on the Spanish Costa del Sol and has been the place to be for the rich and famous. And with an extensive facelift of Marbella town it is on its way back to former glory days. What will distinguish a yacht charter in Marbella from Mallorca?
– Around Marbella the distances are generally a little bit longer, but it will be exciting with new destinations! From Marbella you can easily sail to the mysterious and exotic city of Tangier in Morocko. I cannot wait to get there, Jonas Nilsson concludes.
Navegara arranges day trips, weekly tours and tailor-made tours in the Mediterranean, mainly around Marbella and the Balearic islands of Mallorca and Ibiza.