In addition to the obvious environmental aspect of shopping locally (avoiding transport and packaging), you also benefit the local economy. And now more than ever with the ongoing pandemic COVID 19, the importance of shopping locally has become increasingly evident. Mallorca offers a large selection of locally grown fruits and vegetables but also other locally produced high quality products, such as wine, cheese and olive oil. If you have the opportunity, we recommend you to visit one of the local markets on Mallorca.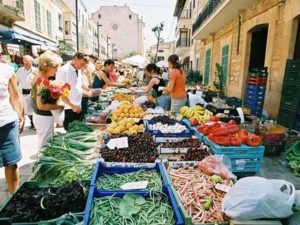 Mercado Ecológico de Palma takes place on Tuesdays and Saturdays between 8 am and 2 pm at the Obispo Berenguer de Palou (Plaza de Los Patines) in Palma. Organic, local and seasonal products are sold directly from the cultivators without intermediaries. Santa Maria del Camí has market day on Sundays. The selection is wide and there is a section of the market that offers organic products. The market in Sineu (Wednesdays) is one of the perhaps most well-known with a large selection of local products such as ceramics and decoration in addition to fruits and vegetables.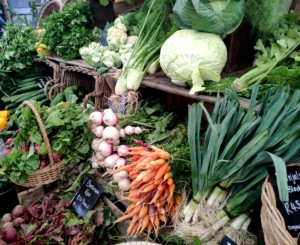 In Palma, you can shop locally in the markets that can be found in Plaza del Olivar, Santa Catalina, and Pere Garau.
It is also possible to buy the local products online. In Mallorca, many agricultural cooperatives have joined forces and started selling online with home delivery during the pandemic.
This web collects more than 60 different shops and not only do they sells local fruits and vegetables, but you can also buy everything from locally produced beer to ice cream and sobrasada.
https://sabordemallorca.com/venta-online-productos-de-mallorca/
Sabor de Mallorca sells typical products from Mallorca's various villages. Here you will find, among other things, quelitas, olives, sobrasada, ensaimadas, wines and beer.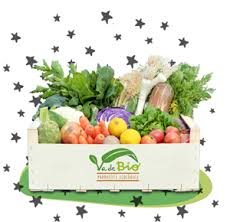 Vadebio offers organic products online where you can also order boxes with mixed products in three different sizes.

Johanna Andersson
Team Assistant @ Mallorcaresidencia