In the narrow alleys of Palma's Old Town you will find a large selection of shops of all kinds. Some change owners on a regular basis and others are classics that have been around for generations. We tip about the latter, traditional stores with a classic selection that never goes out of time.
La Industrial
C/ Pas de Quint 8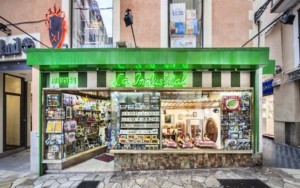 On one of the narrow streets between Jaime III and San Miguel we find this toy store that has been around since 1929. Anyone looking for traditional toys has plenty to choose from here. Dolls, trains, cars, puzzles, and games are sold here, among other things, but nothing electronic. The store owners Neus and Concepció adhere to their parents' strict rules that no electronic toy will ever be sold here.
La Pajarita
C/ Sant Nicolau 2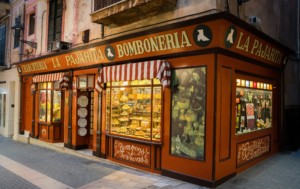 La Pajarita was founded in 1872 and was the first store in Mallorca to sell coffee and Moet Chandon. The shop, which is really worth a visit solely to admire the decoration, sells delicious chocolate, turrón, champagne and cold cuts.

Mimbrería Vidal
C/ Cordería 13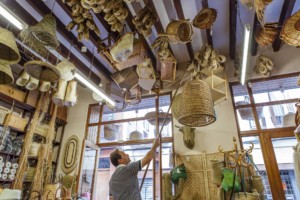 The store, founded in 1955, adheres to its traditional style and has become something of a symbol in Palma. Here you can buy traditional products of natural fibers, baskets, bags, carpets, furniture, hats and much more. The store is filled from the floor to the ceiling with products that are all made in Mallorca or Andalucia.
Alpargatería La Concepción
C/ Concepció 17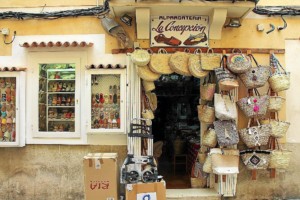 This is one of the most famous shops in Palma to buy alpargatas, menorquinas and other shoes. A must for the summers in Mallorca!
Colmado Santo Domingo
C/ de Sant Domingo 1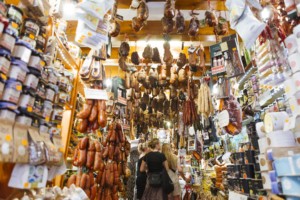 The Colmado Santo Domingo store is considered to be one of the most traditional stores in the Old Town. Here you can buy typical products from Mallorca, ranging from tomatoes to sobrasada and other gourmet products from Mallorca.

Johanna Andersson
Team Assistant @ Mallorcaresidencia