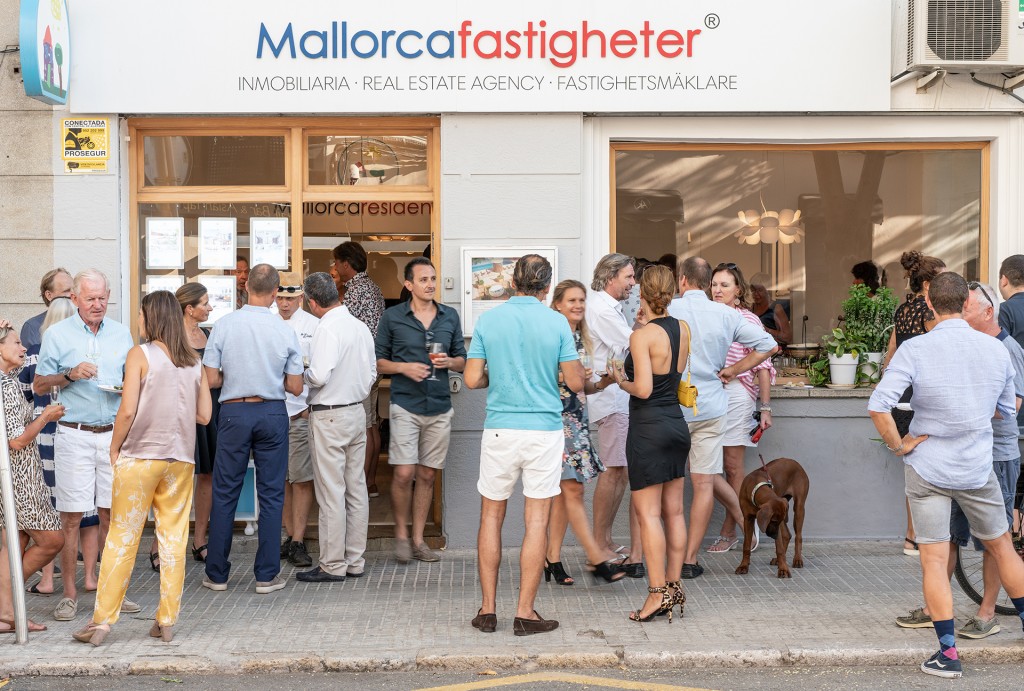 The neighborhood of Santa Catalina and the adjacent areas of Son Espanyolet and Son Armadans are very popular with both international and local buyers. Both business people and families are investing in property here. As a result, the market has boomed during the last few years. Penthouses and apartments with a terrace or balcony are the most sought after properties. The average price for an apartment in this area is 600.000 Euro and penthouse prices start from 1 million Euro upwards. There are also many townhouses with gardens and private pools in this area. Prices for these properties generally start from 900.000 Euro onwards. Further price growth is expected in the coming years.
CLICK HERE FOR OUR LATEST PROPERTIES FOR SALE IN SANTA CATALINA
Why Santa Catalina?
Santa Catalina is one of the most popular areas in Palma and it's easy to see why: its location, close to central Palma, Paseo Maritimo and the port and a large selection of restaurants, bars and cafes. The atmosphere is a bohemian cosmopolitan ambience mixed with traditional Spanish history and people. The low buildings in lovely pastel colors in the older quarters of Es Jonquet and central Santa Catalina charms the most. The central point and gathering place is the market, which is something of Santa Catalina's heart.
Where to eat in Santa Catalina?
The selection of restaurants in Santa Catalina can seem almost overwhelming, there is really something for everyone.
The newest addition is El Txoko de Martin that opened just before summer by the multi-award winning Michelin chef Martin Berasategui. The concept is based on Basque txokos, taverns where the products are well selected and without class differences on the visitors. The food here is raised to the skies and the prices are reasonable. Reserve a table in time, the restaurant is very popular and enjoy Spanish food from another world.


DUKE
Duke is a must when in Santa Catalina. Flavors from all over the world are mixed, with a "simple but not too simple" concept. We recommend their delicious lunch menu and if you come in the evening you are guaranteed a pleasant dining experience in a relaxing atmosphere with pleasant service. There is also a large selection of vegan and vegetarian dishes.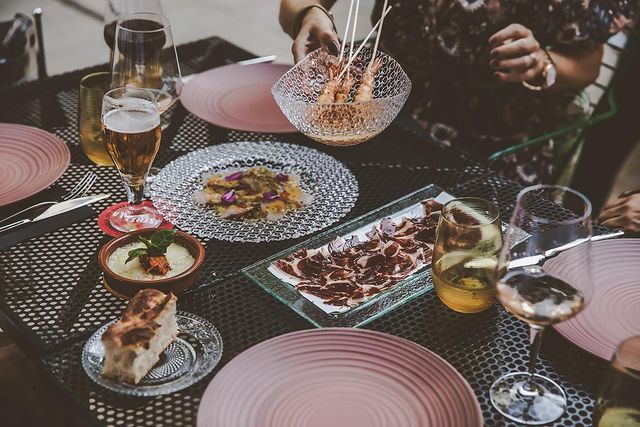 SANTA
On Calle Fábrica we find the newly opened Santa Restaurant, which bases its menu on the seven deadly sins. Bernabé Caravotta from Vandal surprises with flavors, colors and textures. The restaurant's decor is inspired by hell with impressive decoration. Allow yourself to enjoy lust, greed and laziness without an ounce of guilt.
Chula Vista belongs to the same group as the popular Mexican restaurant Aquanauta. Come here for their wonderful quesadilla, stop for their delicious margaritas, do some people watching and enjoy lively Santa Catalina from their terrace.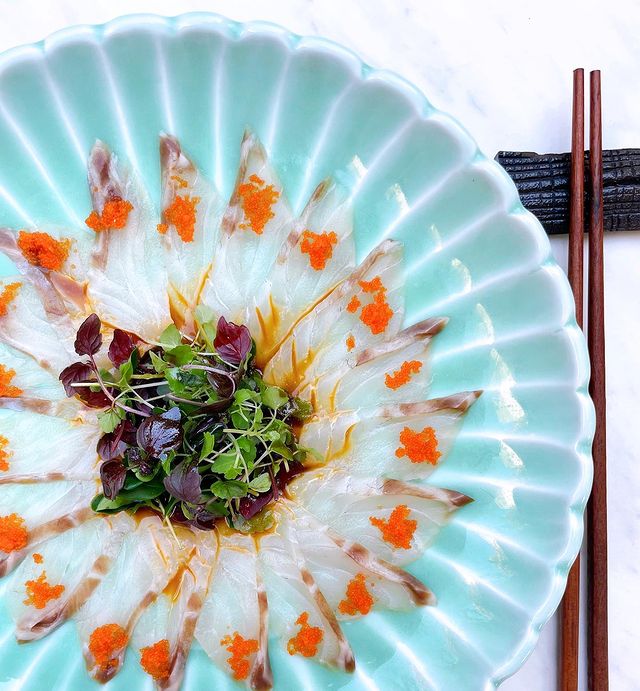 MR XIAO
Mr Xiao is a newly opened restaurant on Calle Fabrica that serves modern Chinese dishes such as homemade dim-sums, Beijing duck and an Asian version of ceviche. The service is excellent, the food is good and reasonably priced.
At Bastian Contrari you can enjoy well-cooked Italian food, friendly service and a quiet environment. The food definitely tastes homemade and the large terrace offers plenty of space.
Where is the best coffee in Santa Catalina?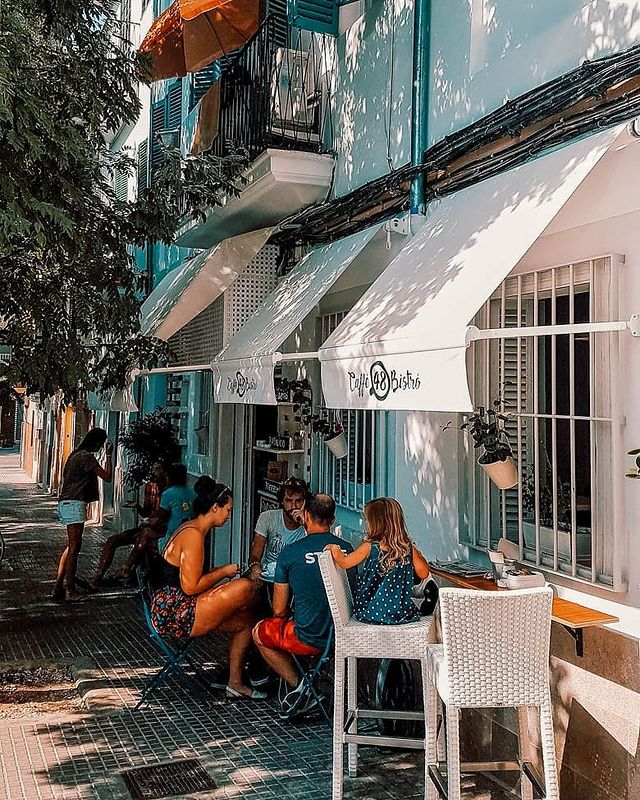 BISTRO 48
At Cafe Bistro 48 you find perhaps the best coffee in Santa Catalina! This Italian café also serves an affordable and delicious lunch menu. The staff are delightful and charismatic and make you feel welcome.
Bar Isleño is a classic in Santa Catalina that never goes out of date. Come here for a cortado and a llonguet (typical Mallorcan sandwich).
Elefante is a newly opened café that serves many vegetarian and vegan choices. In addition to coffee, we recommend trying their freshly squeezed juices and good salads that you can choose the ingredients for.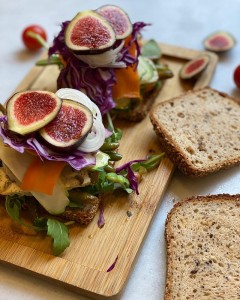 MAMA CARMEN
Mama Carmen has a philosophy based on a commitment to the environment and has created a colorful menu where you can find everything from specialty coffee to olive tea. And as they say themselves "our toasts are as good as our roasts". There are many vegan and vegetarian options and most can be customized to suit the customer.
Best bread in Santa Catalina?
There are several bakeries in the area and something to suit everyone. Thomas Bakeshop offers freshly baked sourdough bread of the highest quality. Pan comido and Palma Bread are two Swedish bakeries and in addition to food bread you will find Swedish coffee bread, such as cinnamon rolls.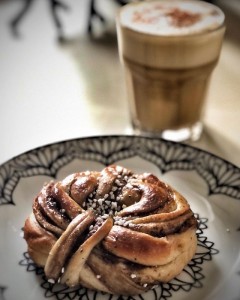 PAN COMIDO
What to do in Santa Catalina?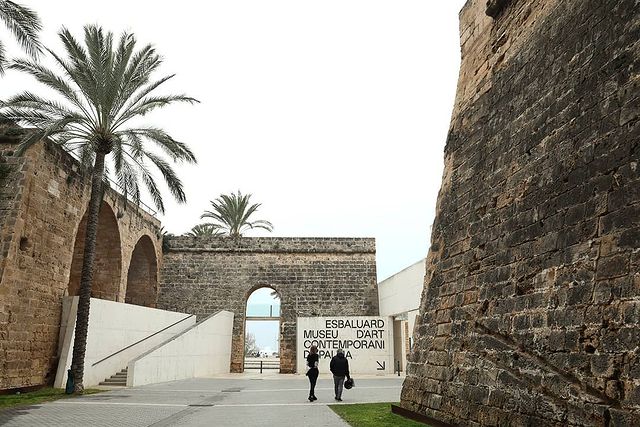 ES BALUARD
The modern museum Es Baluard opened in 2004 and has since been a reference for the cultural offer in Palma. The permanent exhibition offers works of art from Hermen Anglada-Camarasa, Joaquín Sorolla, Picasso, Jon Miró among many others. A second part of the exhibition is temporary and shifts. The building itself is well worth a visit and offers a beautiful view of the cathedral and the sea.
Sa Faixina Park is Santa Catalina's green oasis and lung. There is a large playground and on the big square many concerts and markets are arranged.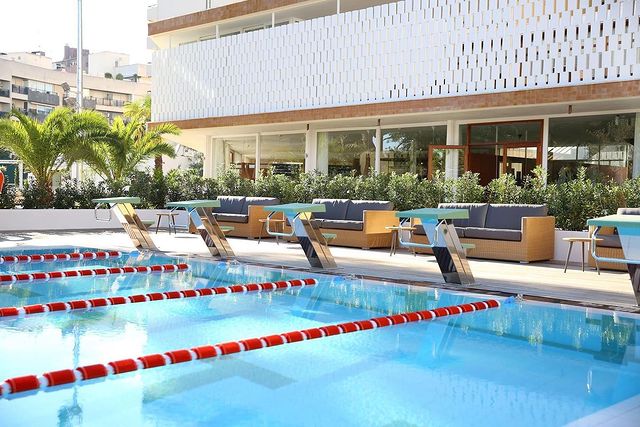 PALMA SPORT & TENNIS CLUB
The Swedish-owned Palma Sport & Tennis Club is located on the border between Santa Catalina and Son Armadams. The club was built by Francesc Mitjans who also built the Camp Nou in Barcelona. Come here to work out, swim or have a meeting in a calm atmosphere.
Santa Catalina Market is the heart of Santa Catalina and the oldest market in Palma. Come here to buy fresh produce from the island, have a cup of coffee and people watch or eat traditional Mallorcan food at Can Frau.

Johanna Andersson
Team Assistant @ Mallorcaresidencia