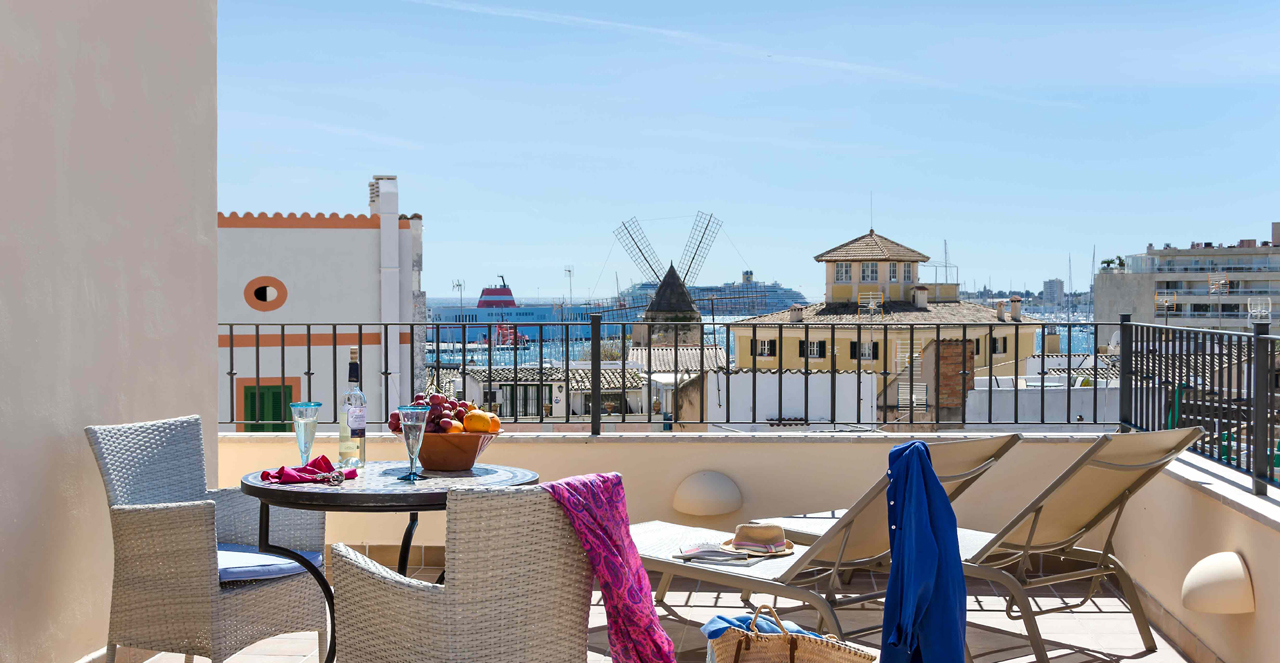 New and stylish hotel with apartments in Santa Catalina
StayCatalina Boutique Hotel-Apartments, a unique experience in staying in an official 4-star hotel with the added space and flexibility of an apartment. The five apartment-suites feature fully fitted kitchens, outdoor space and the tranquillity and peace of mind that you are staying in fully licensed and hotel standard accommodation. All bedrooms face the back of the building to ensure a good night's rest.
The hotel is situated on a quiet one way street in the middle of Santa Catalina, about 100m from the market and 200m from the harbour. Its streets are lined with a mixture of humble two to three story houses and modernist buildings, giving it and open an sunny feel, in comparison to the narrow streets of the Old Town. In the heart of the area lies Palma's oldest market which is surrounded by many trendy restaurants, street cafes and shops.
The area is located only a stone's throw away from the Club Nautico marina and the famous Baluard museum with its captivating terraces. The elegant shopping street Jaime III, the gothic district and Palma city beach in front of the cathedral are all within 10 minutes walking distance. Despite this proximity to the centre, Santa Catalina feels sufficiently removed to retain its famed "village" feel.
More information on the website