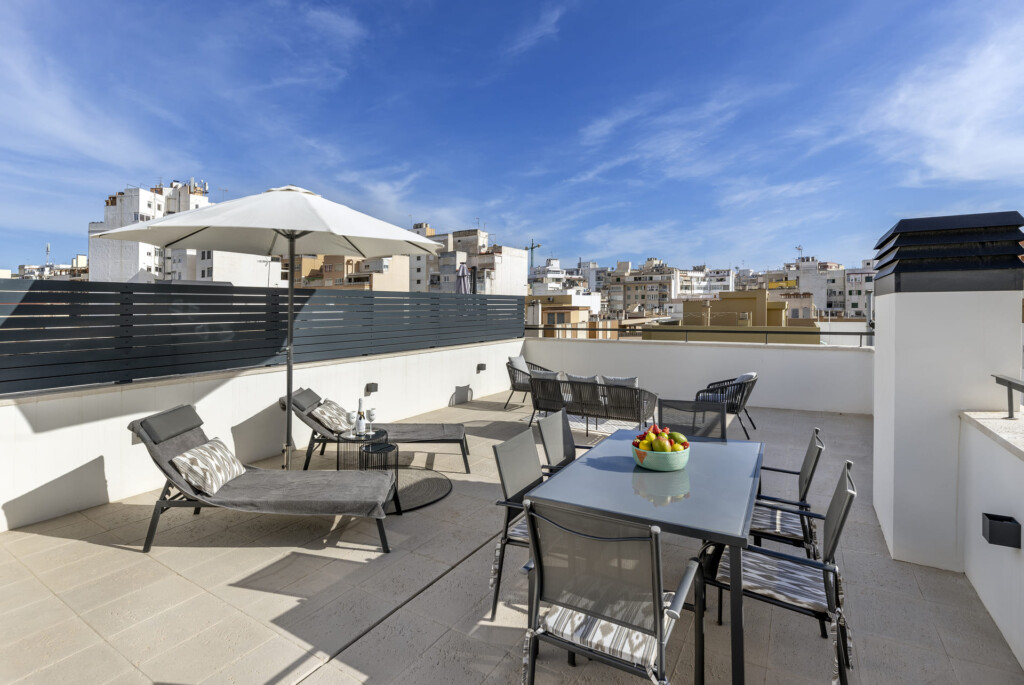 Centrally located, El Camp d'en Serralta is one of the up-and-coming areas of Palma that is gaining in popularity. The location between Santa Catalina, Jaime III and Son Dameto is excellent for those looking for a property close to everything but without being in the middle of the action. Here you also have the opportunity to find an apartment  at a significantly better price than in the nearby Santa Catalina and Jaime III areas. The neighborhood, which originally consisted of workers' housing for the textile industry during the 19th century, has evolved from consisting mostly of low-rise single-family homes to a central district with a charming mix of hip hotels, restaurants and apartments. It is just a 5-10 minute walk to the vibrant Santa Catalina and it has an abundance of restaurants and bars, as well as the Paseo Mallorca and shopping at Jaime III close by. In this blog we share our favorite spots, restaurants and cafés in the area.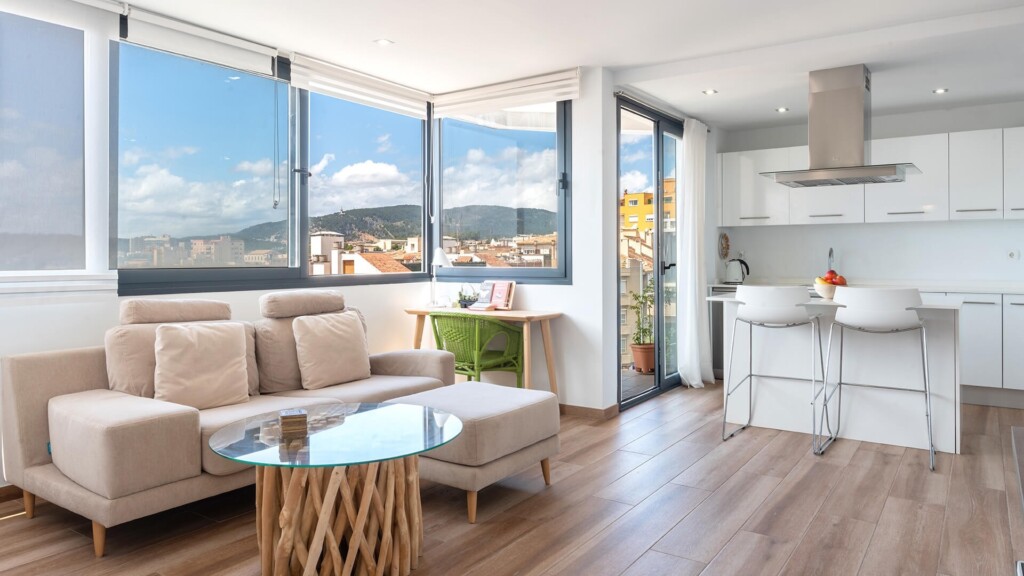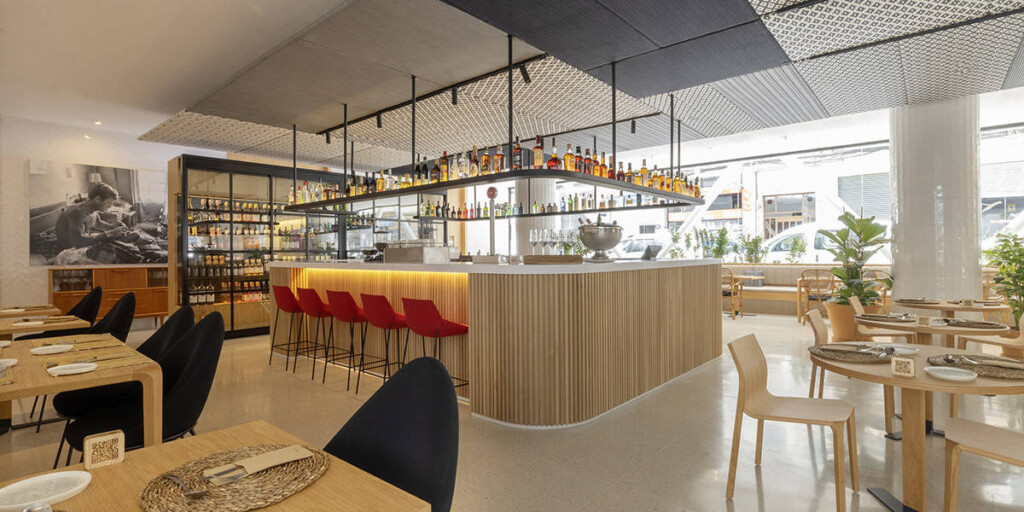 his four-star hotel is one of the most innovative hotels on the island and it is located in Camp d'en Serralta. The white aluminum facade and an interior of traditional Mallorcan materials lay the foundations for this sustainable hotel with a total of 118 rooms where measures have been implemented such as energy efficiency, waste management and several other environmental initiatives. Enjoy the lovely roof terrace with pool and fantastic view, a private cinema lounge or relax in the spa area.Their Kilómetro 0 restaurant offers a wide range of modern dishes prepared with locally produced and organic products. They even have an urban garden in the hotel with vegetables and herbs used in the restaurant.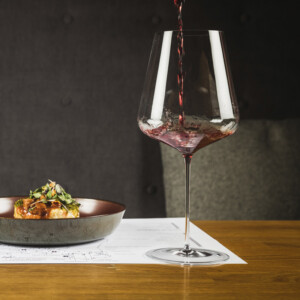 If you love wine, you will be impressed by Vinazo-Morrofino which builds its entire concept around its excellent range of wines. The dishes are culinary works of art inspired from different parts of the world where they play with textures and contrasts between flavors of excellent quality products.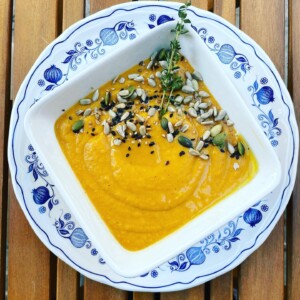 Sabores de Sandra proves that vegan food can be tasty, exciting and delicious! Sandra, who owns the restaurant and is also the chef, has succeeded in creating a vegan oasis in a relaxed environment. Vegan versions of lasagna, risotto and Mexican food are just some of the options on the menu.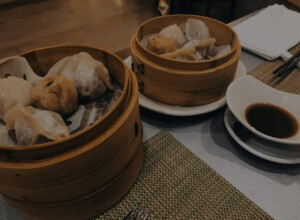 Made in China offers, as the name might suggest, authentic Chinese traditional dishes. You can choose between a tasting menu or dishes from the menu where Peking duck, Vietnamese spring rolls and dim sum are the star dishes.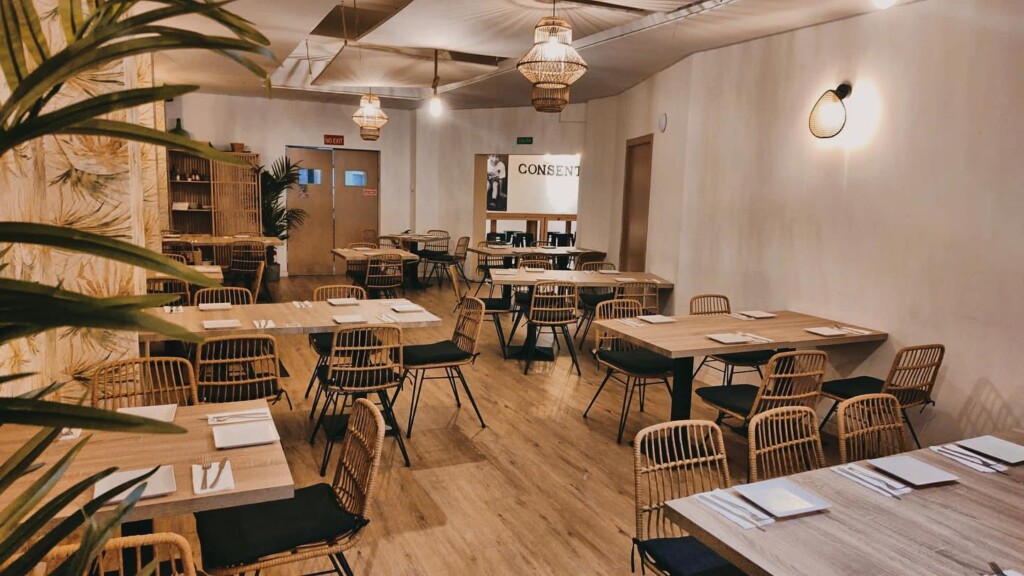 LLa Consentida is your local bistro in Camp dén Serralta. Here you can have breakfast, lunch, dinner and drinks. During the week, they also serve an affordable lunch menu.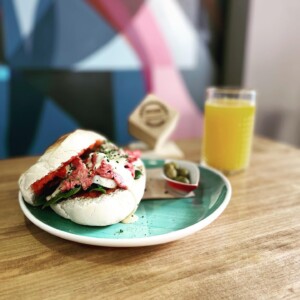 At Greengo Palma you can enjoy a healthy breakfast, brunch or lunch. An excellent lunch menu is served during the week.
You can also buy fresh vegetables at Fruteria Forti, fresh fish at Pescados Miro and meat and charcuterie at Carniceria Rocha. 

Johanna Andersson
Team Assistant @ Mallorcaresidencia