Mallorca is a great place to be, especially for those who would like to celebrate the holiday season in a warmer climate. Palma's most beautiful avenues have stunning Christmas lights and the traditional Christmas markets have begun on La Rambla and in Plaza Mayor. Many local businesses place their products on display in these very central meeting points. The Puerto Portals and Pueblo Espanol Christmas Market are back this year. Many villages hold nice Christmas markets like the one in Alaró. One of the most popular Christmas events is the Swedish school's concert in the Palma Cathedral which will take place on Tuesday the 13th of December.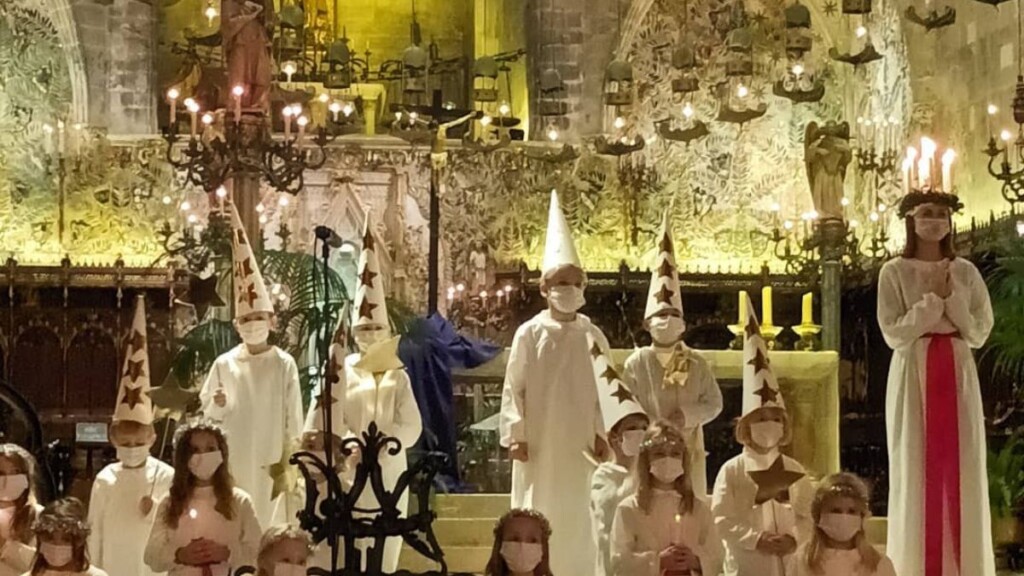 LUCIA CONCERT IN PALMA CATHEDRAL
December 13th at 20:00 in Palma Cathedral
Saint Lucia carries a long tradition in Scandinavia, but actually she was an Italian saint from the IV century. Saint Lucia's day, on December 13th, is typically celebrated in different regions in Italy, as well as in Catalonia and all over Sweden, where it has become an important event to lighten up dark December, and bring faith and hope. Many are the legends that accompany the St Lucia martyr, defined as a carrier of light. One story tells that Saint Lucia was carrying food and aid to the Christians who were hiding in the catacombs in Rome during the IV century. To have her hands as free as possible, she lightened up her way with a crown of candles on her head. Her violent death and martyrdom is symbolized by the red ribbon worn together with the white dress in the processions on St Lucia's day.
In Scandinavia light is very much needed during the darker winter months. Churches and schools in Sweden are filled with music and Christmas carols. And this tradition has now also become part of Mallorca, where you can enjoy the typical Lucia concert on December 13th at 20:00 in the beautiful cathedral of Palma. The Swedish School is organizing this concert, and it has already become a popular tradition among Swedish, International and local residents. It is a popular event and makes sure to be there well before 19:45. This year you can also enjoy a smaller Lucia celebration at 11:00 in Palma Bread in Santa Catalina and 14:00 in Rialto living.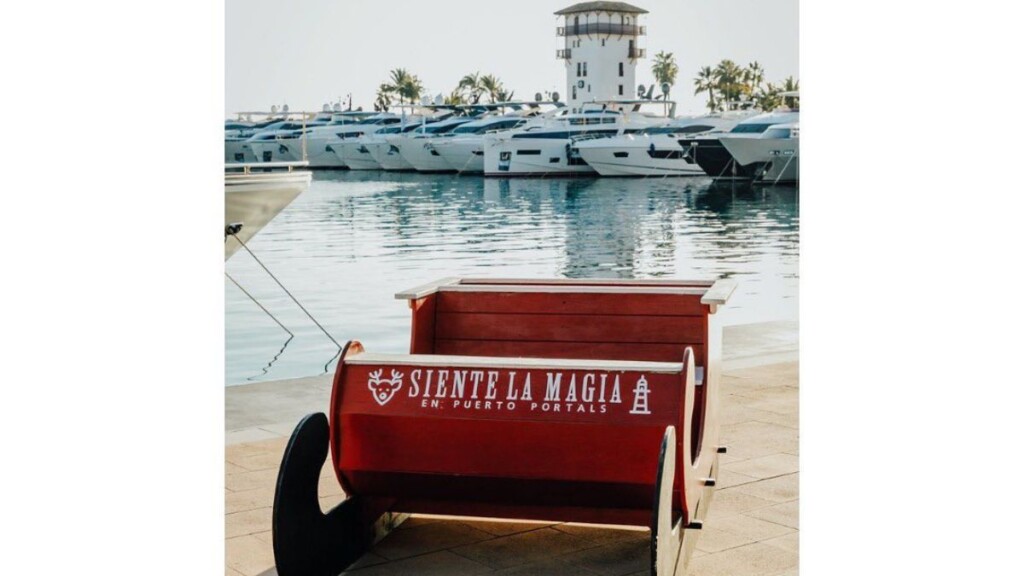 Puerto Portals
December 15th to 6th of January
The annual Christmas market in Puerto Portals has become a new Christmas tradition in Mallorca. The Market starts the 15th of December and runs until the 6th of January. It is one of the most popular Christmas markets on the island. Inspired by the typical Central European markets, the market has more than forty wooden stalls decorated with garlands of lights and fir trees, offering a wide diversity of quality products. There are plenty of activities for the children, Christmas sweets and food from a variety of countries, live music and a wide range of Christmas presents for all ages.  In addition to a rich gastronomic offer with traditional food of this time of year. Whatever you do make sure not to miss the ice skating rink, fun Christmassy feeling regardless of your age!
Rata Market Nadal
10th & 11th December
This alternative market offers something for the whole family: activities with a program of workshops for all ages, live music and a gastronomic area with food trucks, cakes, ice cream, coffee and bar service. This will be the 8th edition of the Rata Christmas Market, which will take place on the weekend of 10th & 11th of December at the Palau de Congressos de Palma (Carrer Felicià Fuster 2, Palma) in a covered space of more than 2,000 m2. Ratamarket offers local products from more than 70 vendors. Take advantage of this market to get those products that you will hardly find at conventional fairs or stores.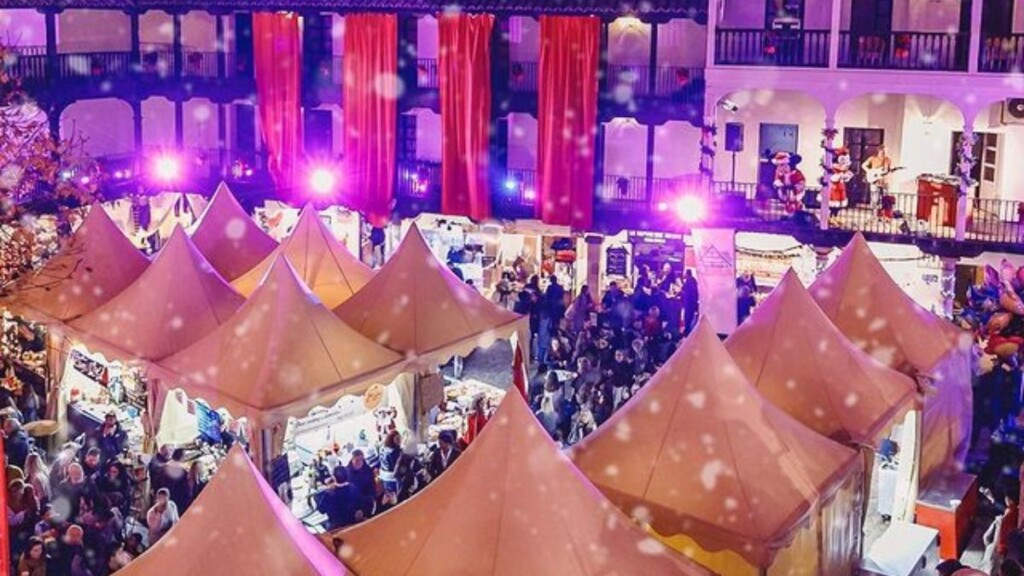 Pueblo Español
2nd to 11th of December
The Pueblo Español Christmas market is very popular and is celebrated inside a beautiful building. The name Pueblo Español means the Spanish village, this way you can embrace the Christmas spirit surrounded by stunning architecture, replica of various Spanish buildings. The market holds high quality in both decoration and selection of products. Opening hours vary depending on the day of your visit.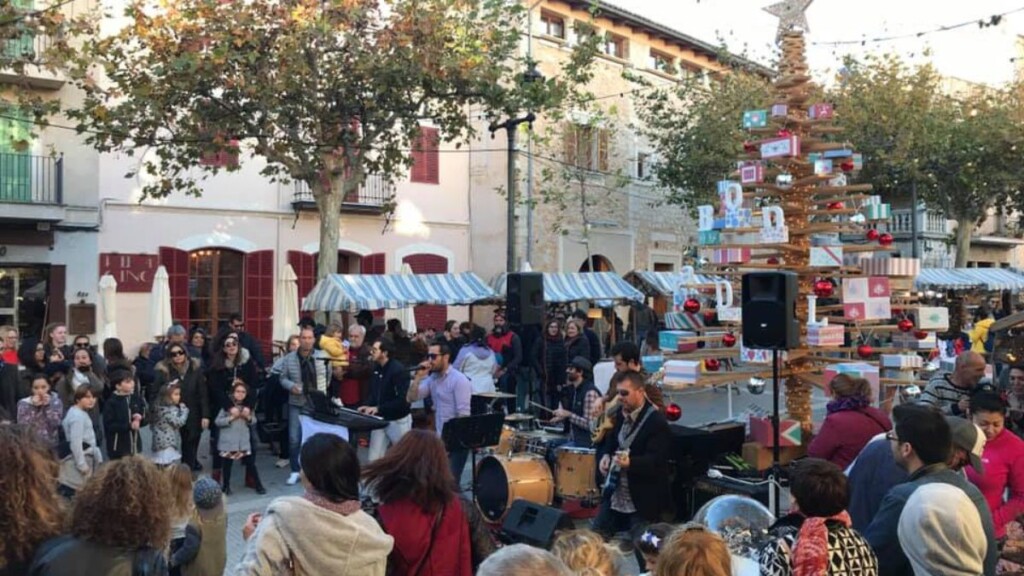 Alaró mercadet nadal
11th & 12th of December
Discover the picturesque little village of Alaró during its Christmas market. The Alaró City Council is organizing the 10th edition of the Christmas Market which lasts for two days between the 10th and 11th. Here you can find traditional products from Mallorca, handmade Christmas decoration products, food, accessories and a large selection of sweets and a fantastic Christmas atmosphere.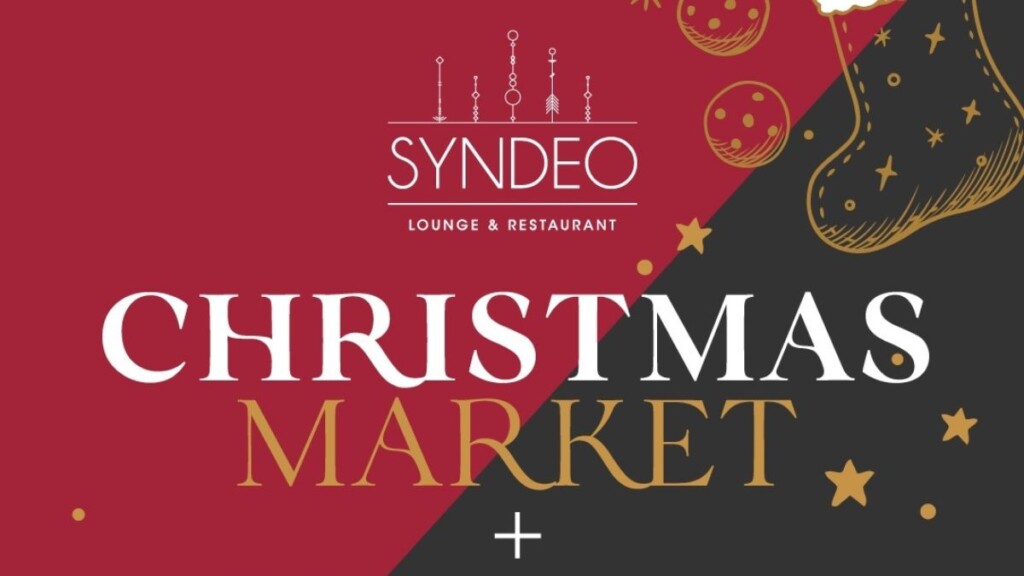 Syndeo lounge & restaurang
6th to  8th of December
This year Syndeo lounge and restaurant will be welcoming Christmas with their market. You can find a selection of gifts, unique handmade decorative items, custom-made accessories, natural cosmetics and many more surprises! ⁠And of course, great gastronomy.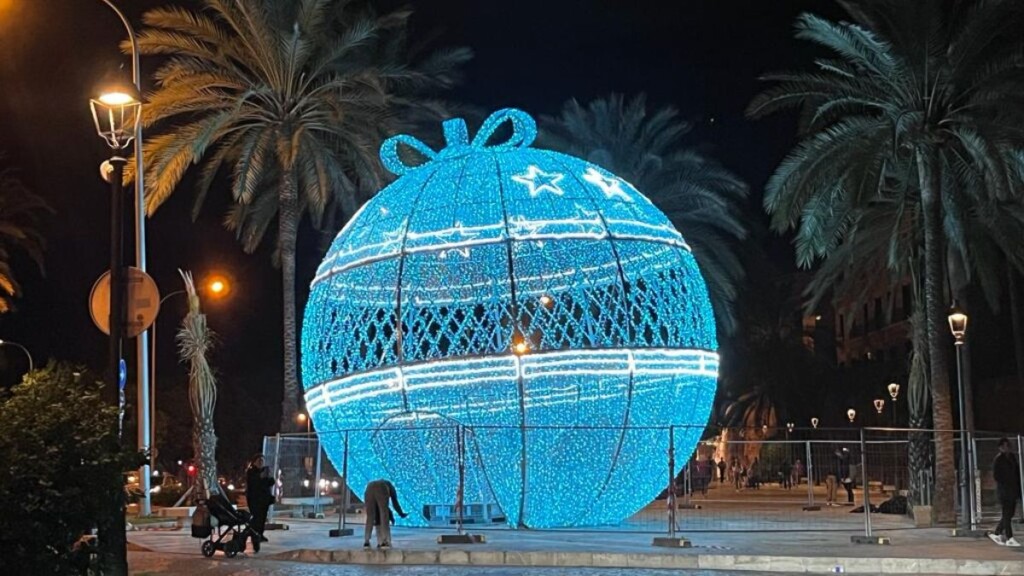 Palma's annual Christmas Fairs
November 28th to 6th of January
Get into the festive spirit at Palma's annual Christmas Fair. The street is beautifully decorated with Christmas lights and is well worth a visit. Most of the stalls are found around Plaza Mayor, La Rambla, Via Roma, Plaza de España and Plaza de la Porta Pintada. This year the market will be bigger and better than ever with 194 stalls, you will find plenty of food, Christmas tree decorations. Plaza Major is home to the traditional Spanish Christmas market with a large selection of decorations and gifts. There will be the nativity scene market, where you can find everything for your nativity scenes, Christmas trees, decorative candles, artificial flowers, toys and decorative objects typical of this time of year. As usual, the markets of La Rambla, Via Roma, Plaza de España and Plaza de la Porta Pintada will be dedicated to the sale of ceramics, leather, engravings, jewelry, carpentry, metal, textiles, art, etc. as well as food products. Make sure to try the churros with chocolate and enjoy the cozy atmosphere around plaza España. There is also a carousel and trampoline for the children to enjoy.
There are many beautiful nativity scenes to be enjoyed all around Mallorca but the most popular of them all is the one in the town hall in Plaza Cort.. This traditional Nativity scene is made up of 250 clay figures and painted by hand by the artist specialized in nativity scenes, Margalida Nicolau. You find it in Plaça de Cort from November 21st to January 6th.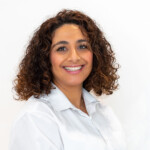 Massar Midgley Mahdi
Team Assistant @ Mallorcaresidencia