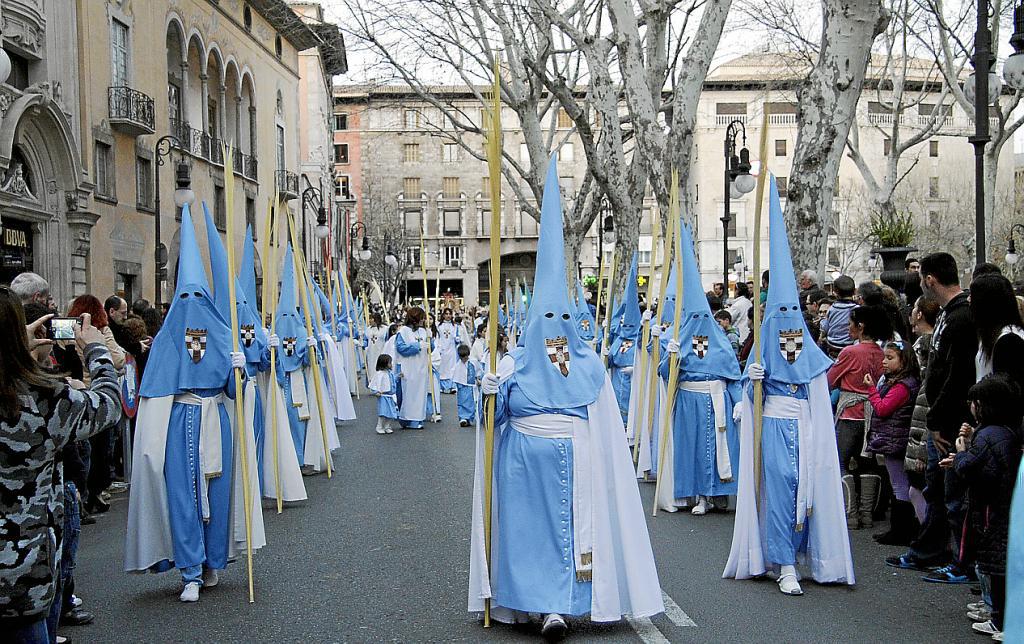 Semana Santa is the Spanish name for Easter and go back the 16th century when the church decided to present the story of Christ's suffering in a way that people could understand. It was decided that the best way to do this would be a series of processions through the streets depicting scenes from the story of Jesus' birth and death.
It is a wonderful experience to follow the glorious Easter processions here in Mallorca whose content is varied depending on the day. One of the more vivid Easter processions is the Procesión del Silencio, (Silent Procession), held in complete silence and solemnity, with the quietness only broken by a deep and throbbing drumbeat, usually performed on Tuesday before Easter.
On Jueves Santo (Holy Thursday), the annual Processión de la Sang, the largest of the Easter processions, is held with hundreds of hooded penitents participating and carrying the crucified Christ through the streets to remind the believers of the meaning of Christianity.
As for why these hooded costumes are used in Semana Santa celebrations, the origins remain a mystery but the purpose is simple – their faces are covered in mourning, and also as a sign of shame for the sins they have committed throughout the year.