Horseback  riding in the midst of stunning landscapes is an experience like no other. Mallorca is full of lovely areas that are able to be visited on a horseback ride, there are some great equestrian centres that offer this to you, giving a fantastic impression of the island. Our island provides us with over 20 different equestrian centres giving an option of galloping along the beach, free landscapes or around the beautiful Tramuntana mountains!
If you've never ridden before, beginner treks are what you are looking for. You can start by visiting stables and get closer to the horses and ponies before being introduced to the basics of horseback riding. Either sitting in a saddle or in a carriage you will travel to a number of cultural and traditional locations whilst spending time together with friends, family and beloved ones.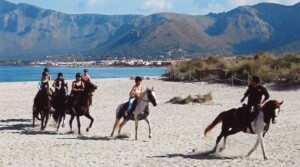 The history of Rancho Grande goes back to the year 1964, where the idea of offering horseback rides in the North of Mallorca was born.  Originally Rancho Grande started off with only 2 horses and a mule, they offered excursions followed by BBQ and guitar music at the fireplace by the family Martorell. As years passed by the number of horses grew from 2 to nearly 100, all grown up and bred at the farm. Years ago, they were located in Puerto Pollenca, in the north of the island, but as they decided to expand, they have now moved to a more spacious finca in Son Serra de Marina. The Martorell family is still sticking to the traditions and are now already in their third generation, taking responsibility of the Rancho and their animals with great care.  Rancho Grande offers more than 150 hectares of land to enjoy one of the best horse-riding trails of Mallorca. 
Of course, you have the choice of doing a horseback ride in a group with less experienced riders but if you feel comfortable enough you can ride in the "Turbo" which is for more experienced riders. For the riders that would have their first time they can participate in a group where you can calmly walk along the beach and environment of the area Son Serra De Marina. These excursions last for about 2 hours and are totally worth it!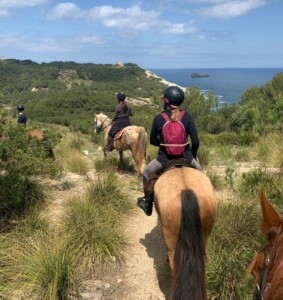 Unfortunately, there are many farms on the island that don't want their horses anymore because they don't want to compete or the animals no longer have sufficient performance skills. These horses need a second chance and Naturacavall makes this possible for them. Xavier and Joan Pere are the owners of Naturcavall and help the horses recover or just introduce them to a new home and life.  When the horses are mentally and physically recovered, they are able to guide you around beautiful places of the island and experience exciting adventures with you!
The farm offers many different routes. Without a doubt some routes require both a high level of sport and a high level of experience but of course there will be one that is at your level!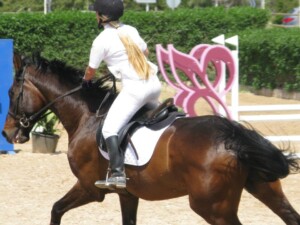 Pedro Canals, the trainer of successful and experienced riders, owns a great riding academy in the area of Calvia. In Es Pas you can learn absolutely anything about horses or ponies, especially for the younger ones. Classes can be either within a group or also individually, they are available throughout the whole year. Es Pas offers a wide range of variety for all levels. Surely you would agree that learning a new sport is always exciting so what are you waiting for? Furthermore, Es Pas does not only offer riding classes but also entertaining excursions. Close to the Farm there are stunning landscapes of the Mediterranean mountains which can be visited by crossing old rural paths whilst being able to enjoy the views of never-ending fields. If you feel comfortable enough you can dare to gallop across the countryside and enjoy spending some exciting time with your beloved ones!
The club offers excursions of 1hour 30 mins, 2 hours and a complete excursion which supplies you with an extra picnic, it usually lasts for 3 hours.  Don't think about it, enjoyment is guaranteed!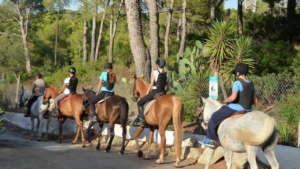 This farm is located in Paguera, the ideal place for your kids to have a ride on the horses and ponies whilst taking a stroll around the forestry area of Calvia. Especially in the summertime it can become very hot on our island so it is nice to have a nice breeze when riding through the forest. Not only the forest but surely you can visit an area close to the sea and be able to enjoy the views onto the sea, cliffs and beaches.
For instance, Rancho la Romana have had their farm for over 10 years offering their excursions to any age group of customers whilst taking precise care of their animals. The excursions are available to take place from 8:00 to 12:00 in the morning and from 17:00 to 21:00 in the afternoon/evening every day. For more information contact 609 97 19 47.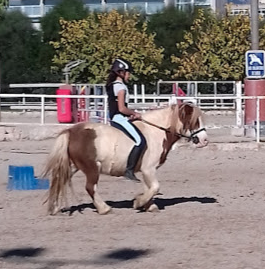 Emilia Huber
Intern @ Mallorcaresidencia