Now you have finally bought your home in Mallorca, done all the paperwork and can start to enjoy your new home. The only thing missing is to make it your home, choose furniture and decorate it according to your style. In Mallorca there are a plethora of interior design stores and furniture stores to choose from, but here we present some of our favourites.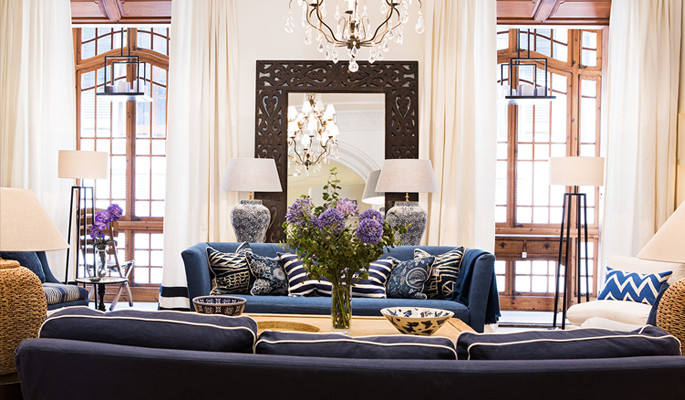 RIALTO LIVING
Rialto Living is a Swedish owned, really elegant lifestyle concept store located in the famous area El Borne in Palma. The shop is worth a visit if only to see the beautiful building which was a former cinema and theater of 800 m2. Here you will find interior decoration, furniture, fashion, art, gifts and furnishings. It is the ideal place to find a personal and different gift and to be inspired by the environment. You can enjoy a really nice lunch menu in their stylish café. On the upper floor there is an art gallery hosting beautiful art exhibitions.
Carrer de Sant Feliu 3, Palma de Mallorca
Tel: + 34 971 71 33 31
http://rialtoliving.com/en/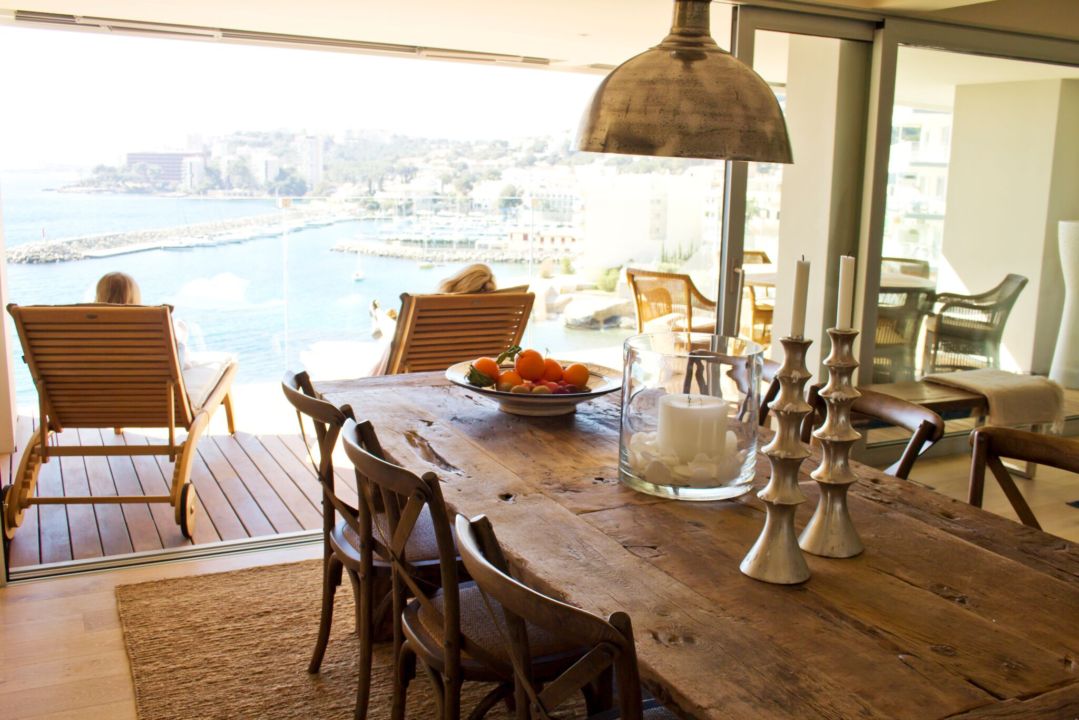 LIVING FURNITURE , SAN AGUSTIN & SON BUGADELLES
Living Furniture is a Swedish interior design company, which has a store in Malmö, Sweden, and two shops in Mallorca. They make their purchases around the world and offer their customers unique quality products at good prices. They also have their own brand. The stores have an inspiring range of décor for bathrooms, bedrooms, living room and terrace. We visit Living Furniture to find unique furniture with a Scandinavian design.
Avenida Joan Miro 305, San Agustin
Tel: + 34 971 701 842

Carrer de la Mar Mediteraneo 32, Son Bugadelles
Tel: + 34 971 69 13 92
shop@livingmallorca.eu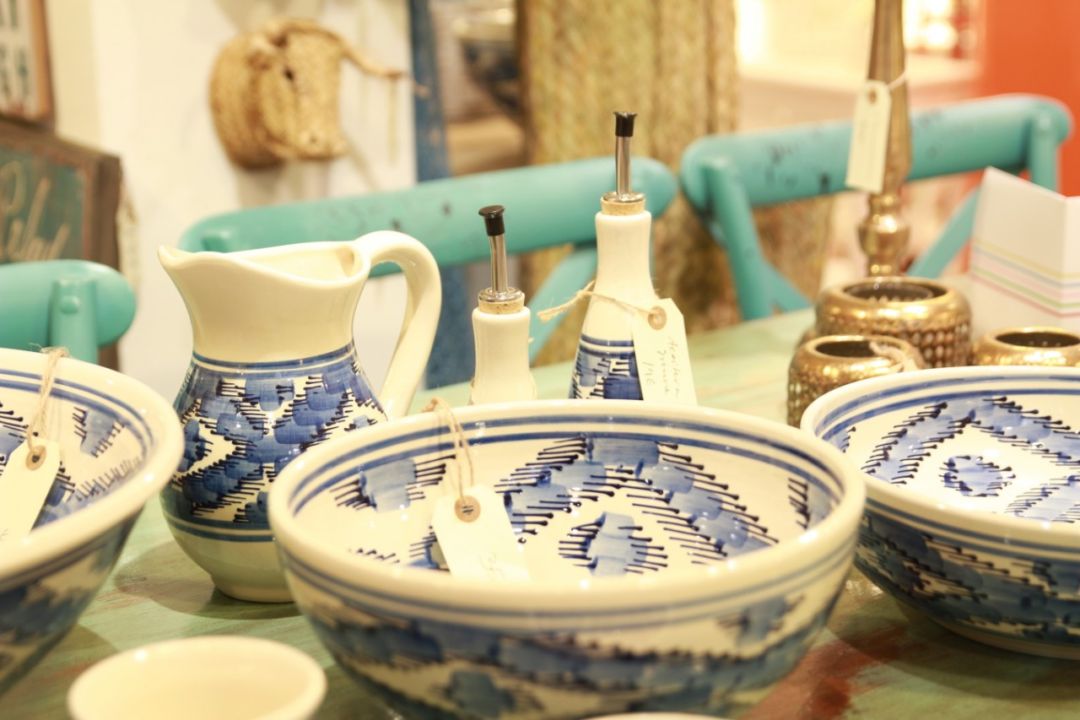 LIFESTYLE MALLORCA
Lifestyle Mallorca has been around since 2013 and offers furniture, interior design, wine and events with a personal touch. They love Mallorca, and their goal is to offer as many local products from the island as possible. They work with a furniture manufacturer who makes fabulous dining tables, headboards and mirrors with a personal touch. They also sell good quality beds of the brand Beds by Scapa in Alvesta.
Their advice is always free and will help you make your home in Mallorca beautiful with a relaxed and Mediterranean flair. This is where we can find products with a rustic, bohemian style.
Calle Fábrica 43, Palma de Mallorca
Tel: + 34 971 40 12 22

Costa de la Pols 16, Palma de Mallorca
Tel: +34 971 41 26 87
info@lifestylemallorca.es
http://www.lifestylemallorca.es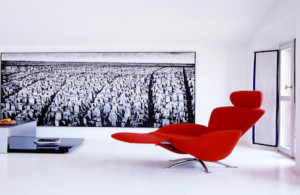 DECAGONO
Decagono is a family business that started in 1965 with Spanish-Italian roots. They engage in the sale of design furniture and environmentally friendly products from some of the 20 most prestigious brands both at national and international level. They offer modern, unique design projects with customer satisfaction as their goal. In Decagono you can find that piece of unique design furniture that stands out a little extra in your home.
Andrea Doria 10, Palma de Mallorca
Tel: + 34 971 28 28 41
http://www.mueblesdecagono.com
studio@studiodecagono.com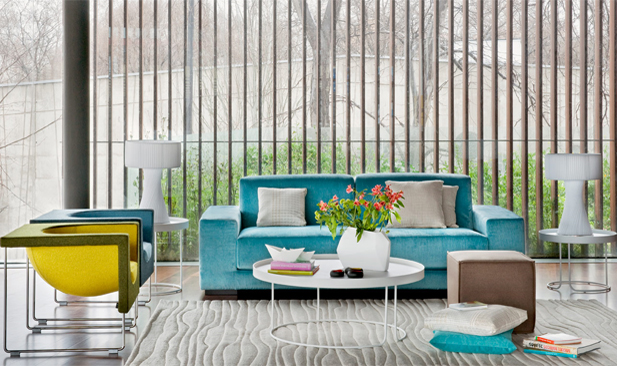 TRENDS HOME
Trends Home (previously La Oca) is a fun furniture shop where one can find everything from furniture to household appliances and smaller decoration items for the home. Here you get excellent help from staff to choose the furniture that suits your home. The selection is a balance between design, quality and price. A good store to find fun and useful gifts.
Calle Berenguer Tornamira 9, Palma de Mallorca
Tel: + 34 971 72 15 10
http://www.laoca.es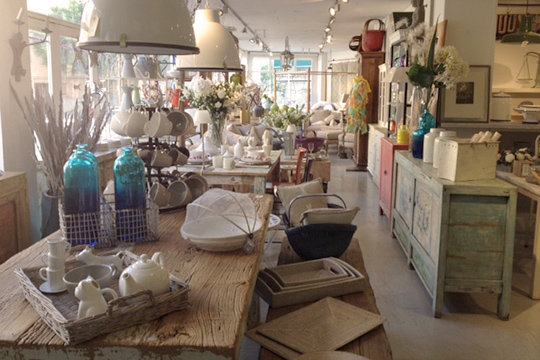 SLEEPING COMPANY
Sleeping Company is a truly charming shop with clothes, jewelry, furniture, household and gift items. The range is mixed with personal style. The shop is located in the popular Santa Catalina and is worth a visit.
Calle Espartero, 6, Palma de Mallorca
Tel: + 34 971 73 56 37

LIVING DREAMS, SANTA MARIA
In the village of Santa Maria del Cami, we find a town house from the 1700s, run by a the Swiss owner and called Living Dreams. It is both a shop and a bistro. The shop of 800 m2 consists of a showroom of furniture, furnishings and art from around the world. Most of the furniture is self-produced and reflects the owners' personal style and ideas. There are a range of objects imported from all over the world, especially from Asia. Their specialty is oversized dining tables and chairs, both for indoor and outdoor use. They add extra weight when they follow strict rules for both manufacturing and purchasing to ensure that only material that is ethically produced is used. The bistro serves light meals throughout the day that can be enjoyed in the beautiful garden, on the terrace or in the elegant dining room.
Plaza Hostal's 19, Santa Maria del Cami
Tel: + 34 971 14 00 16
www.livingdreams.es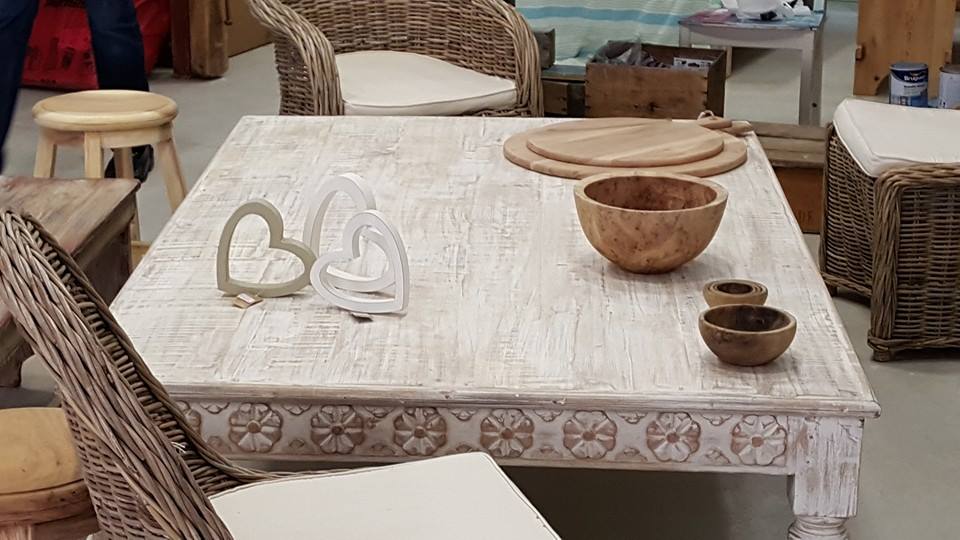 LA MESA GRANDE
La Mesa Grande is a nice new furniture store in Santa Maria specialized in restoring furniture and giving them a rustic, vintage style. The owners are passionate about what they do and select each item with care.
Calle Matanza 5 B, Santa Maria del Cami
Tel: + 34 663 12 37 13