Palma is a multicultural city and has always been. The Jewish and the Arabic quarters are two areas in Palma's old town where you still can feel the historic winds. Nowadays the mix of nationalities is different, in Palma you find a lot of influences from Northern Europe as well as from North Africa. The beautiful thing about Palma, is that among these international vibes, you still also find the authenticity of Mallorquin original buildings, shops and traditions. A visit to Mallorca would have to include a taste of the original sweets, traditional dishes or local produced wine. This past summer you could find an outdoor-exhibition on Paseo de Borne, that later moved to Plaza Progreso, with a tribute to the historic shops of Palma. Some of them unfortunately have had to close during the last years. Hoping that that will not be the destiny for the remaining ones, we want to inspire you to visit these picturesque places during your next stay in Palma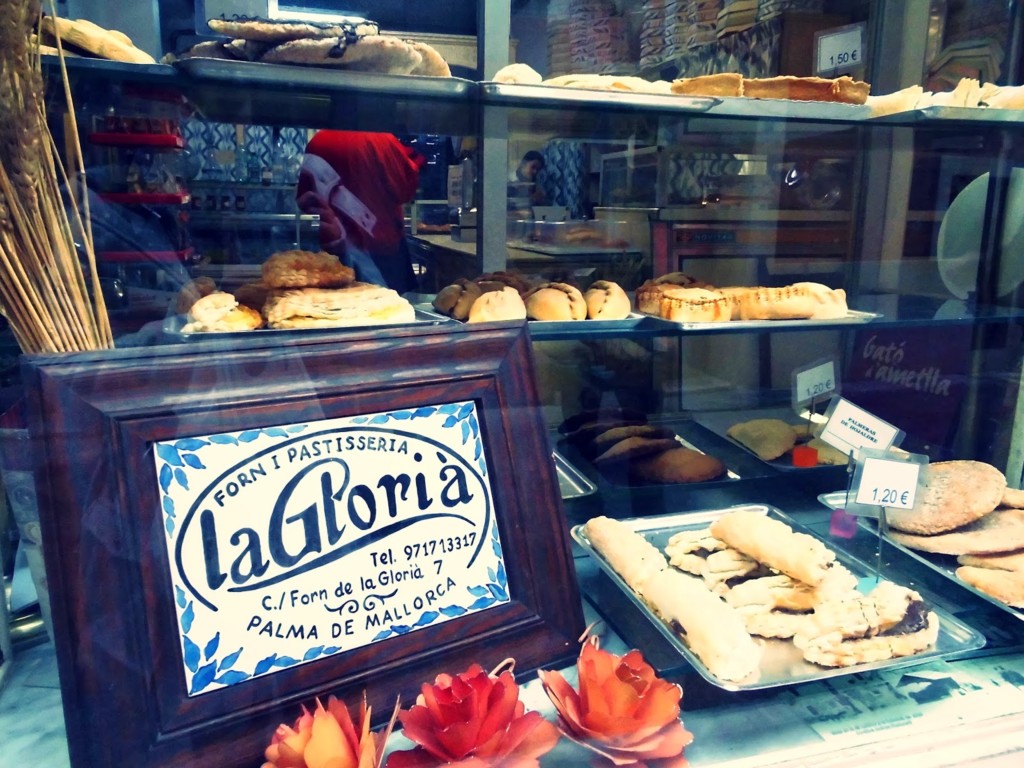 On a walk in La Lonja in the old town, it's almost obligatory to visit the bakery Forn de la Gloria, one of the very oldest bakeries on Mallorca, a family business dating back to the 18th century. This is one of the few remaining places where you still can find the traditional sweet bread ensaimada with the original ingredients and with stamp of authenticity from the local government.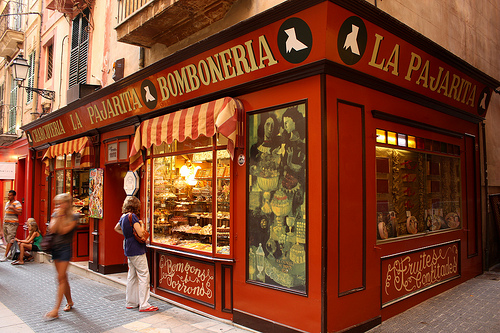 If you are fond of sweets and especially chocolate, you can't miss to visit Forn Fondo from 1911 or La Pajarita Chocolate and Charcuterie in the very centre of Palma, the latter dating back from 1872 and run by the same family during 5 generations. A part from sweets la Pajarita also offers gourmet delicatessen and exclusive products from Mallorca. If you are a coffee drinker, please visit Cafés Llofriu, Mallorcan coffee founded in 1866. And if you would like to enjoy artisan ice-cream, hot chocolate and gatò (a Mallorcan sweet dessert), Ca'n Joan de s'Aigo serves all this in a traditional way and in a house dating from the 18th century.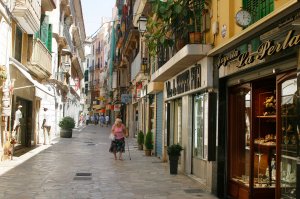 The trend in most European countries is that all shopping is moving from the centre out to the periphery of the city and to big shopping malls. In Palma you used to find many smaller traders for all kinds of specialities; textiles, paint, watches, jewels, food, bakery, etc. The haberdasheries e.g. were before found in each and every corner, though nowadays they are a rarity. One of the resisting ones is Ca Donya Àngela run by the same family, los Aguiló since 1685. Another specialized shop is the millinery Casa Julia from 1898 and still active selling hats and accessories.
Of great tradition in Palma are the jewelleries trading Mallorcan pearls as well as gold-and silver jewels. In the area around the church Santa Eulalia you find the small street Argenteria, "the silver street". During the 20th century you could still find here more than 30 silver traders, now very few of them are left. Joyería Forteza is one of the resisting shops, on the street Colom in the same area. Forteza was founded in 1885 and offers a selection of modern and traditional jewellery from Mallorca as well as gold and silver jewellery with cultured Australian and freshwater pearls, and all kinds of precious stones.
Hopefully these shops together with Can Sion, Colmado Colom, Forn de Concepción, Ferreteria La Central and Mimbreria Vidal will stay open and offer all of us traditional artisanal and specialized good products, and at the same time keep giving life to Palma centre and the multicultural heart of Mallorca.