Mallorca is a popular destination for families with children, and even though the beach and the hotel pool are perhaps what are most appreciated by the children, there is so much more to experience and discover. We at Mallorcaresidencia have made a selection of our favorite activities for children and the whole family.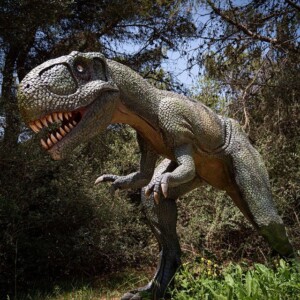 Dinosaurland is a newly opened dinosaur park located between Manacor and Porto Cristo. Here you can see more than 100 specimens of dinosaurs in their real size. The biggest dino of them all, the Titanosaurus impresses with its size. The park offers a short show that is guaranteed to offer a good laugh, an activity area with, among other things, an excavation with the remains of "dinosaur skeletons" that make the children feel like real paleontologists and a small cafe. You can wander freely in the area and it is just the perfect size to spend half a day. By the exit is a fantastic souvenir shop and the restaurant Dino Burger. The price for adults is €16 and €10 for children. You can combine the visit to Dinosaurland with a visit to the Hams Caves which are right next door for €22 for adults and €16 for children.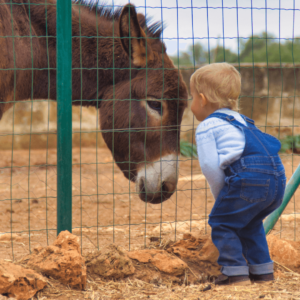 Fresopolis is the place to visit for a lovely family day out! It is a warm, friendly and beautiful place! You can visit and feed the animals, pick strawberries, enjoy a pony ride and there is a play area for the children as well as a BBQ area with barbecue facilities. It's the perfect place for a whole day with the family!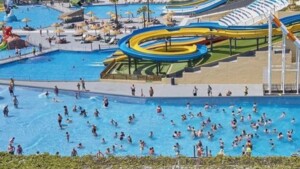 Hidropark Alcudia is located in Puerto de Alcudia not far from the city center and it is the only water park in the north of Mallorca. With its 40,000 m2, it offers a wide range of water attractions for both adults and children. While the water parks around Palma can easily get overcrowded as they are easier to get to, Hidropark is somewhat quieter. We highly recommend going at the beginning or end of the season as you pretty much have the whole park to yourself, no long queues and plenty of space.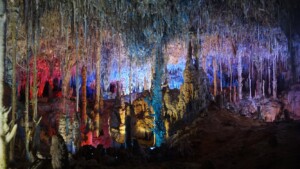 It feels nice to take a break and escape from Mallorca's sun and beach life and go somewhere cool and different for a while. An activity that enriches both cognitively and visually is discovering and visiting one of Mallorca's many caves. Cuevas del Drach is the most famous and popular cave on the island. Since 1935, a classical music concert has been offered by the lake; the concert lasts 10 minutes and consists partly of live classical music played by a music quartet. The visit and the tour takes about an hour, the length is about 1200 meters, and includes a boat trip across the lake. Here we can see and experience formations that give the impression of a Gothic interior, slender columns, graceful pointed arches and a thousand other breathtaking details. Our imagination can lead us to see spectacular forms such as angels, snakes, dragons, trees and much more.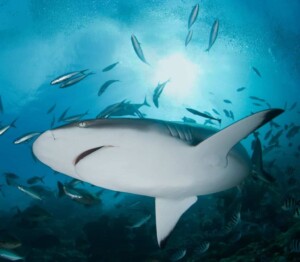 The Palma Aquarium offers a journey of the oceans of the world. Here you can see marine species from the Mediterranean, the Pacific and the Atlantic, and participate in exciting activities such as diving with sharks and rays. The aquarium has over 8,000 animals and 700 different species and organizes activities with an environmental focus. Participate in a wide selection of interactive experiences that combine education with fun such as "The Shark Sleepover" and much more. Experience and see how sharks swim among jellyfish above your head. Look for clown fishes and many others in the Tropical Seas area, which houses 25 aquariums. Experience a tropical rainforest in Mallorca and much more. Palma Aquarium is located only 500 meters from the beach of Playa de Palma.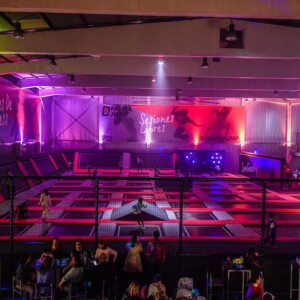 Palma Jump is Palma's trampoline park where you are guaranteed to have an adrenaline-filled and fun time. The park is open every day of the week and they also offer birthday parties for the children, which are very popular. The newly opened section "Ninja Warrior" offers an obstacle course with challenges such as climbing, balancing and free fall. Do you have what it takes?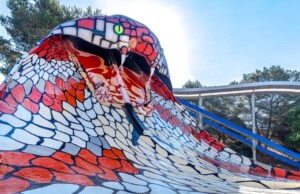 Aqualand makes any adult feel like a child again! Feel the adrenaline rush on rides like Rapids, Tsunami, King Cobra and Fórmula Race. Relax in the jacuzzi or soak up the sun while your children play in the children's areas, such as Dragonland and Polynesia. Aqualand el Arenal is Mallorca's largest water park. With amazing water slides, relaxing pools and rides created with children in mind, Aqualand is the perfect park for the whole family. Experience the excitement at Aqualand El Arenal, perfect for adrenaline lovers and for those who love to have fun at high speeds.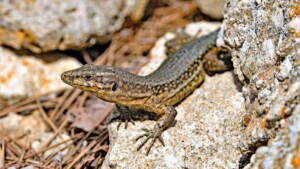 Sa Dragonera Natural Park or Dragon Island is beautiful and perfect for a day trip. Take the small boat from Sant Elm to the island and once there you will receive the warmest and nicest welcome from the island's inhabitants, hundreds of lizards. There are various hiking trails, swim in the turquoise water and enjoy a picnic with a picturesque view. The kids loved it!

Johanna Andersson
Team Assistant @ Mallorcaresidencia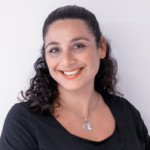 Massar Midgley Mahdi
Team Assistant @ Mallorcaresidencia